Four child graves discovered at an Ancient Egyptian quarry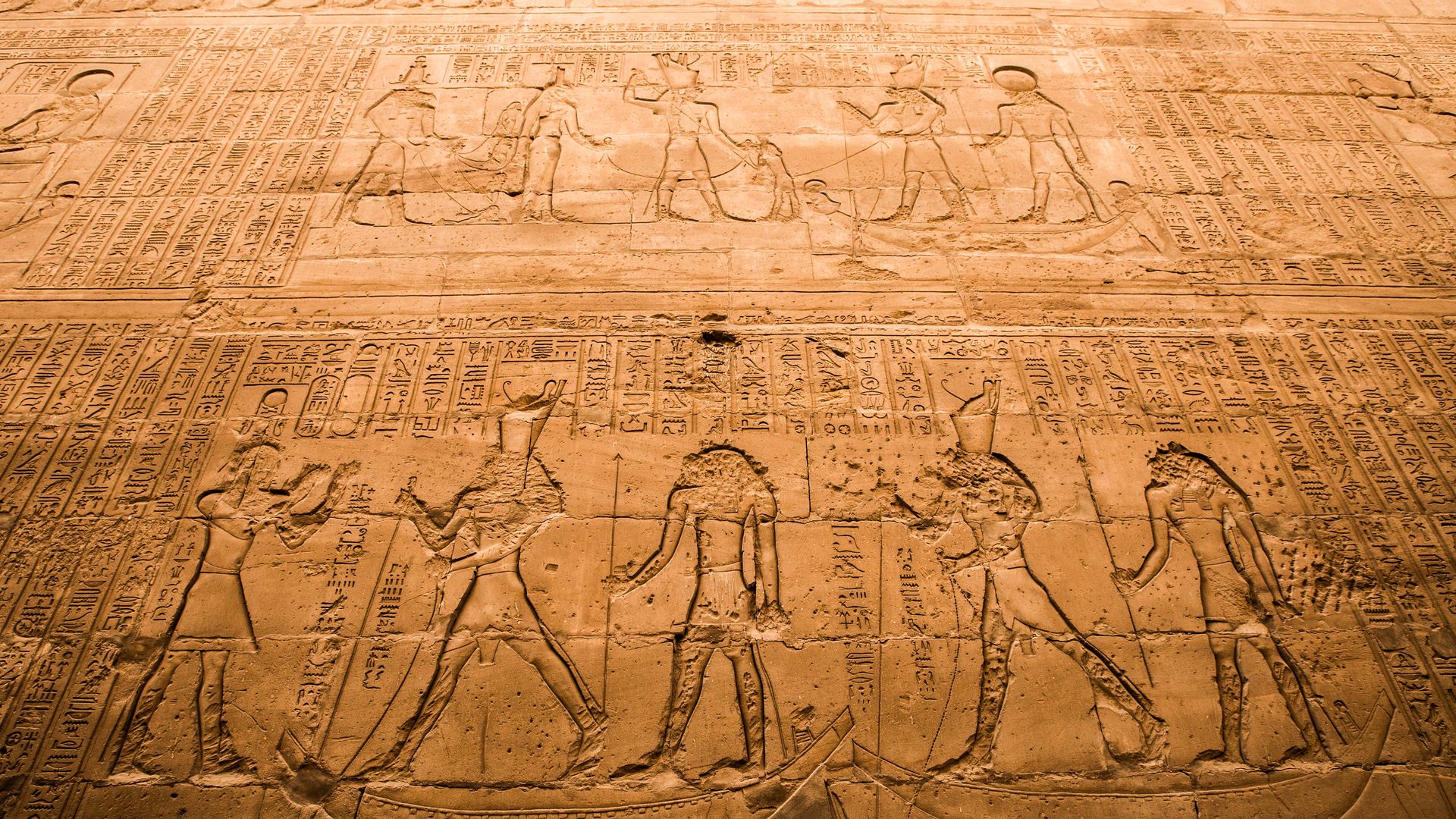 Archeologists found four child graves — the first of their kind — at the 3500-year-old former Egyptian quarry site called Gebel el-Silsila, according to Gizmodo.
Why it matters: The various levels of attention and care given to each of the child's burial give scientists a better idea of the social hierarchy at the time and what life was like working at the quarry during the Thutmosid period (1493-1401).
Background: This quarry provided stones used for temples and tombs in Upper Egypt, but also served as the home of a whole community, per Gizmodo. This is why there have been almost 70 tombs discovered on the site.
The graves:
The best preserved, and likely most expensive, tomb held a child between 6 and 9 years old in what remained of a sarcophagus. The child was buried with several gifts and goods including beer jars, plates, bowls, wine vessles, bracelets and an amulet representing happiness and good luck.
A child between the age of 5 and 8 was buried in similar fashion with after-life goods and a bracelet with the name of the Thutmosid period.
The skeleton of a 2- to 3-year-old was found wrapped in linen and covered in what appeared to be the remains of a wooden coffin. There were no burial gifts or causes for death discovered.
The fourth grave held the remains of a 5- to 8-year-old who appeared to have suffered from some kind of sickness. The body had been deposited straight into the earth and covered with quarry debris.
Go deeper