First look: Biden takes aim at Russia and Facebook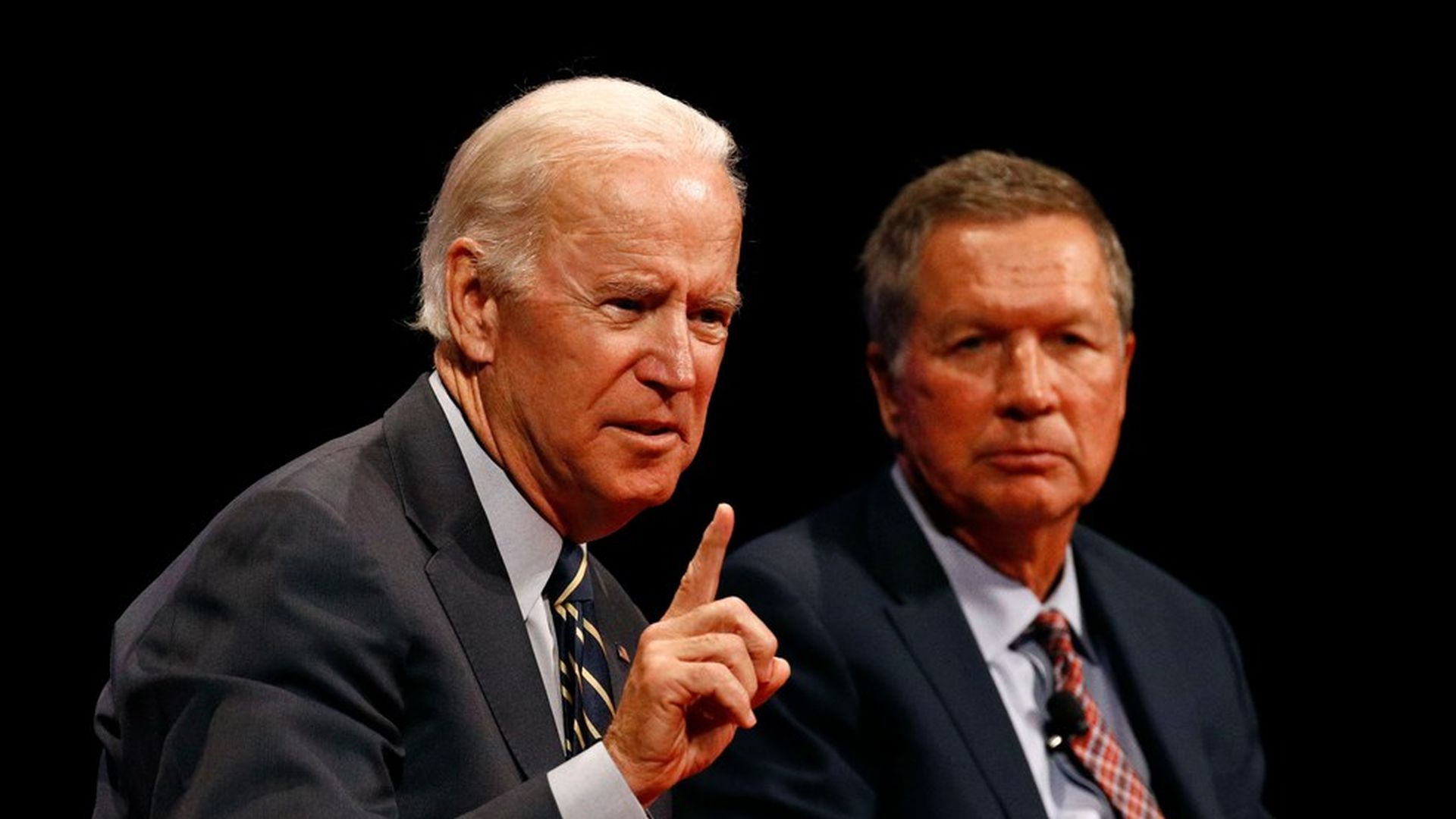 Joe Biden has written a tough, newsy article for Foreign Affairs magazine that takes on the Kremlin, the White House and the social-media giants, as the former vice president stays in the mix amid planning for a 2020 run. Axios has an exclusive first look for you.
The big quote: "Social media companies such as Twitter, Facebook, and Google must provide greater transparency about who funds the political advertisements on their platforms, work harder to eliminate automated and bot-generated content, and invest in the technological and human resources to root out fake foreign accounts that spread disinformation."
Biden co-writes with Michael Carpenter, Penn Biden Center senior director and former Deputy Assistant Secretary of Defense, on "How to Stand Up to the Kremlin: Defending Democracy Against Its Enemies," in the forthcoming (January/February) issue of Foreign Affairs:
"The Russian government is brazenly assaulting the foundations of Western democracy around the world."
"Russia's assault on democracy and subversion of democratic political systems calls for a strong response. The United States and its allies must improve their ability to deter Russian military aggression."
"Trump has made a habit of lavishing praise on Putin and even reportedly sought to lift sanctions against Russia shortly after his inauguration. We are not questioning Trump's motives, but his behavior forces us to question his judgment."
"If this administration cannot or will not stand up to Russia, other democratic institutions, including Congress and civil society organizations, must mobilize."
Biden calls for "the creation of an independent, nonpartisan commission [like the 9/11] to examine Russia's assault on American democracy."
"Putin and his cronies do not understand that the greatest strength of American democracy is an engaged citizenry. Even if the president refuses to act, we can."
Be smart: This message is a testament to the extent to which Russia has become the central partisan dividing line on foreign policy, in a reversal of the traditional positions.
Biden's blast sounds more like a candidate than a White House retiree. And it looks like the beginning of working out a campaign message.
Go deeper