Facebook targets children with Messenger Kids app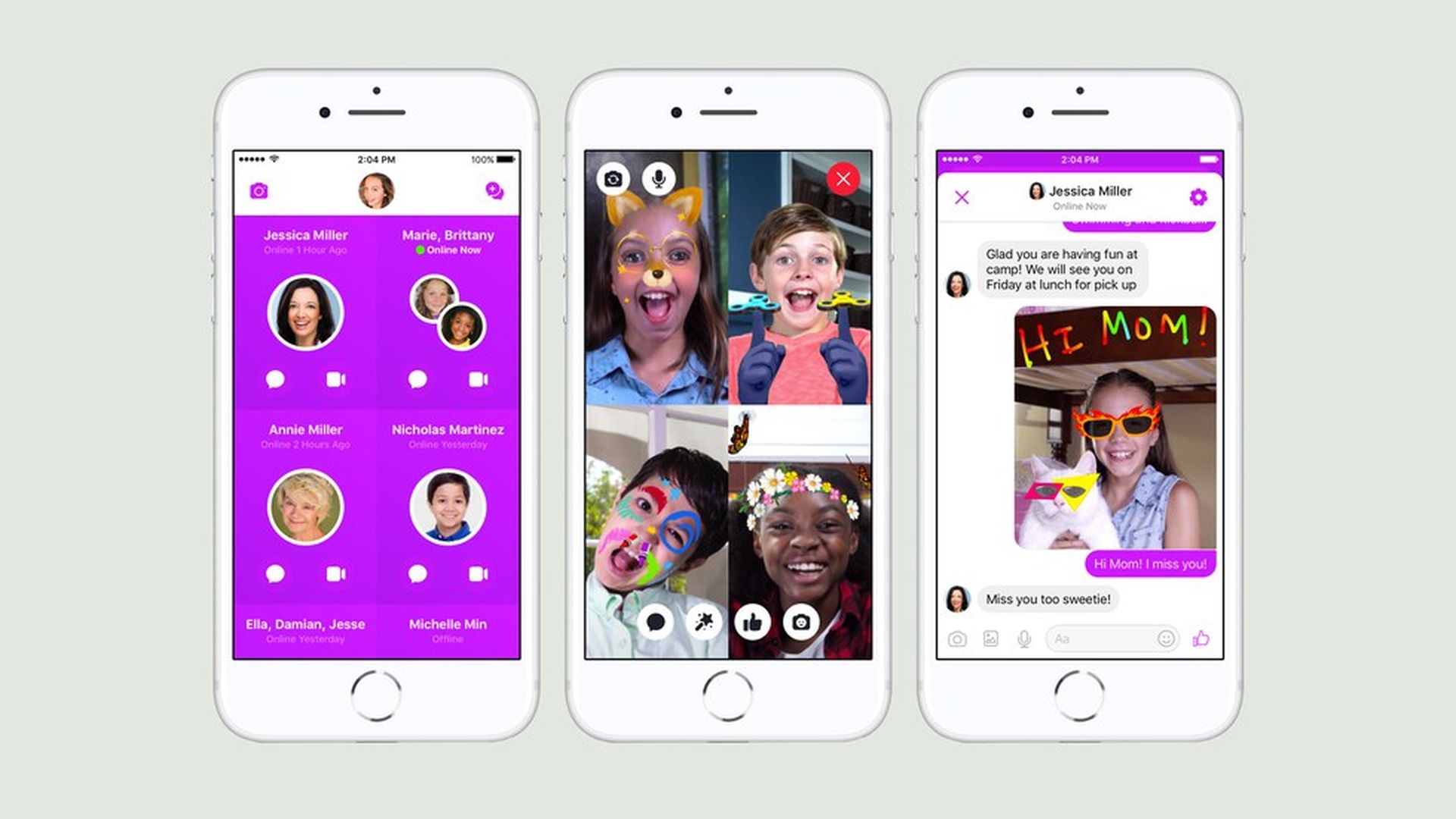 Facebook is launching a kids-focused messaging app with tight parental controls that includes group video chat in the vein of Houseparty, the video chat application popular with young people that Facebook has had in its sights for a year.
Why it matters: Facebook is always trying to make sure that the next generation is using its services, hence its purchases of Instagram and WhatsApp as well as its repeated efforts to clone popular features from Snapchat.
The details:
Messenger Kids includes video chat with more than two people, the core feature of Houseparty and one that is also available in the adult version of Messenger. The company has been testing broader Houseparty-style functionality for months which allows users to join an ongoing video chat. Like the adult Messenger app, it includes Snapchat-style effects to put over your video. It also has text messaging.
Parents will have to approve all of the requests their children send to other users. Those requests will have to be approved by a parent of the other child, as well. The application doesn't have ads and you can't buy anything in the app.
Earlier this year, The Information broke the story that Facebook was developing a messaging app for teenagers.
What they're saying: "Messenger Kids is full of features for kids to connect with the people they love. … Messenger Kids gives parents more control," said Product Management Director Loren Cheng in a blog post. In a separate post, the company's top safety official, Antigone Davis, said that the "largest social media platform in the world has the opportunity and obligation to address" questions and concerns about the increasingly common ways children lead their lives online. The company says the application is compatible with the Children's Online Privacy and Protection Act.
What they're not saying: Facebook has struggled in recent years to attract the sort of teen users that fueled Snapchat's rise into a formidable competitor of Facebook-owned Instagram. This introduces those users to Facebook's ecosystem — although not yet to its core product.
Go deeper