Experts weigh in: Can BAMTech save ESPN?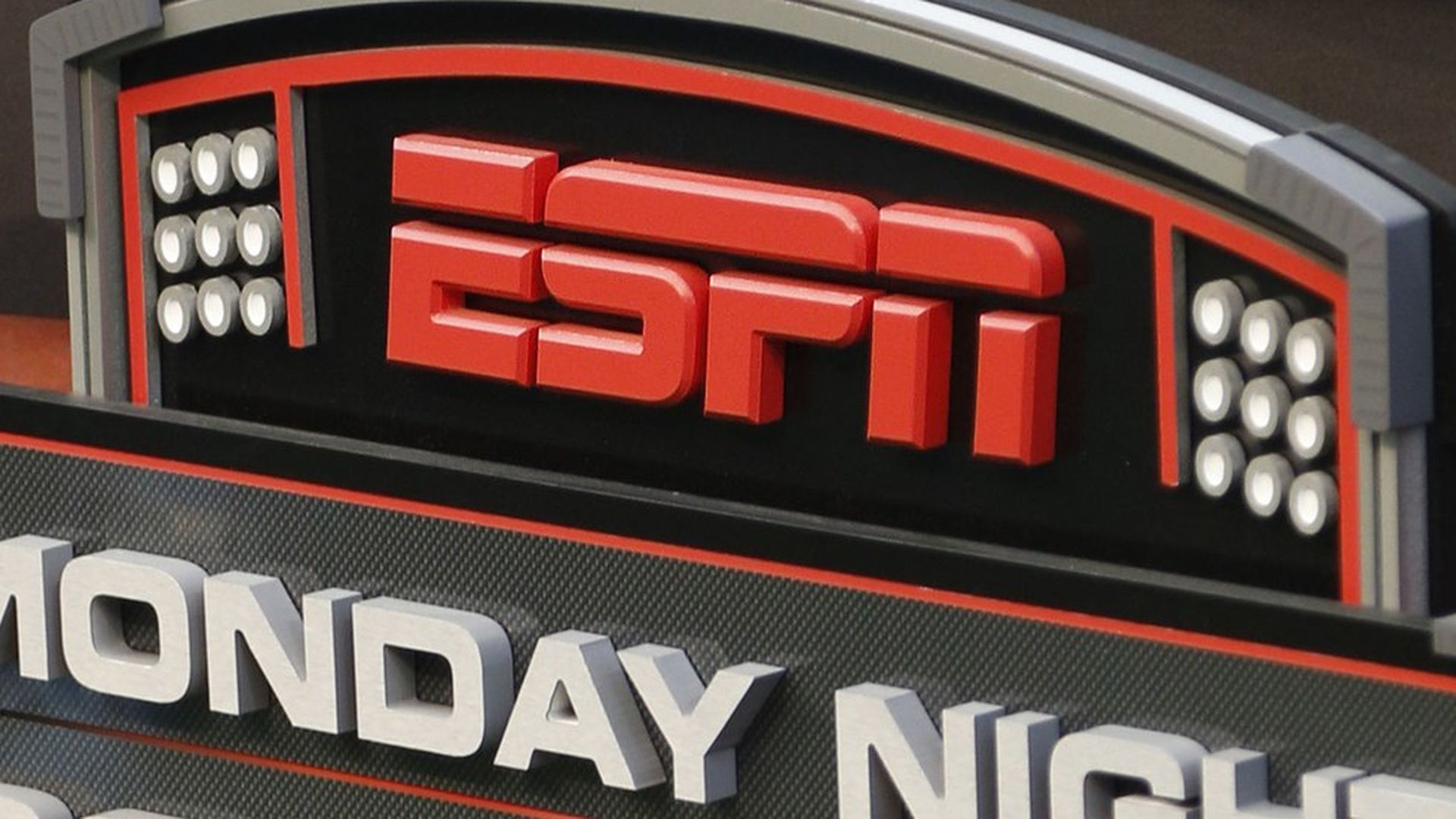 When Disney CEO Bob Iger announced last week that the company poured another $1.58 billion into owning 75% of BAMTech — the streaming technology provider worth over $3 billion — it was clear that he saw that acquisition as the key to salvaging ESPN's cord-cutting problem, but some experts see it differently.
BAMTech, currently co-owned by Disney, NHL and Baseball Advanced Media, powers some of the biggest OTT streaming services in America like MLB.TV, HBO Now and WWE. Iger hopes it will give Disney access to a data-based platform that will transform the way it can sell ads, service content and connect with consumers.
Why it matters: Disney has been behind some of its competitors in transitioning into a digital-first, direct-to-consumer business model. One of the biggest rivals of Disney's ABC and ESPN — CBS — has had a streaming network for nearly three years and most of the major sports networks have been operating on streaming networks for years as well. And even now that Disney is launching a streaming service, there's no guarantee that consumers will be willing to pay for it.
So, will it be enough to save ESPN, which has lost 12% of its subscriber based in six years?
Top industry analysts have mixed opinions:
Moody's Senior Vice President Neil Begley: It will keep ESPN's digital strategy flexible enough to meet consumer demands: "It will position Disney as a leading player on both the technology side and the content production and ownership side of the evolving video ecosystem equation, and enable the company to maneuver competitively despite disruption risks such as the quickening changes in consumer viewing preferences and habits."
Jan Dawson, Chief Analyst at Jackdaw Research: It will do more damage than good, if ESPN's content strategy doesn't reflect the new platform: "I think the single biggest question is whether Disney is serious enough about direct to consumer to actually offer what consumers want, which isn't just a watered down version of the ESPN available on cable, but the whole shebang."
BTIG Media Analyst Rich Greenfield: Too Little, Too Late for Disney – Bob Iger's Strategic Mistakes Likely Irreversible Now: "Disney could have built its own direct-to-consumer streaming infrastructure over the past couple of years for a fraction of the combined $2.6 billion it has invested for a 75% stake in BAMTech. However, building their own streaming platform would have required substantial pain to Disney's P&L, whereas investing in BAMTech only appears on Disney's balance sheet. While Disney management has tried to position the BAMTech deal as a savvy technology move, we actually see it as ESPN further increasing its investment in sports rights."
Go deeper