Earthquake kills more than 400 in Iran and Iraq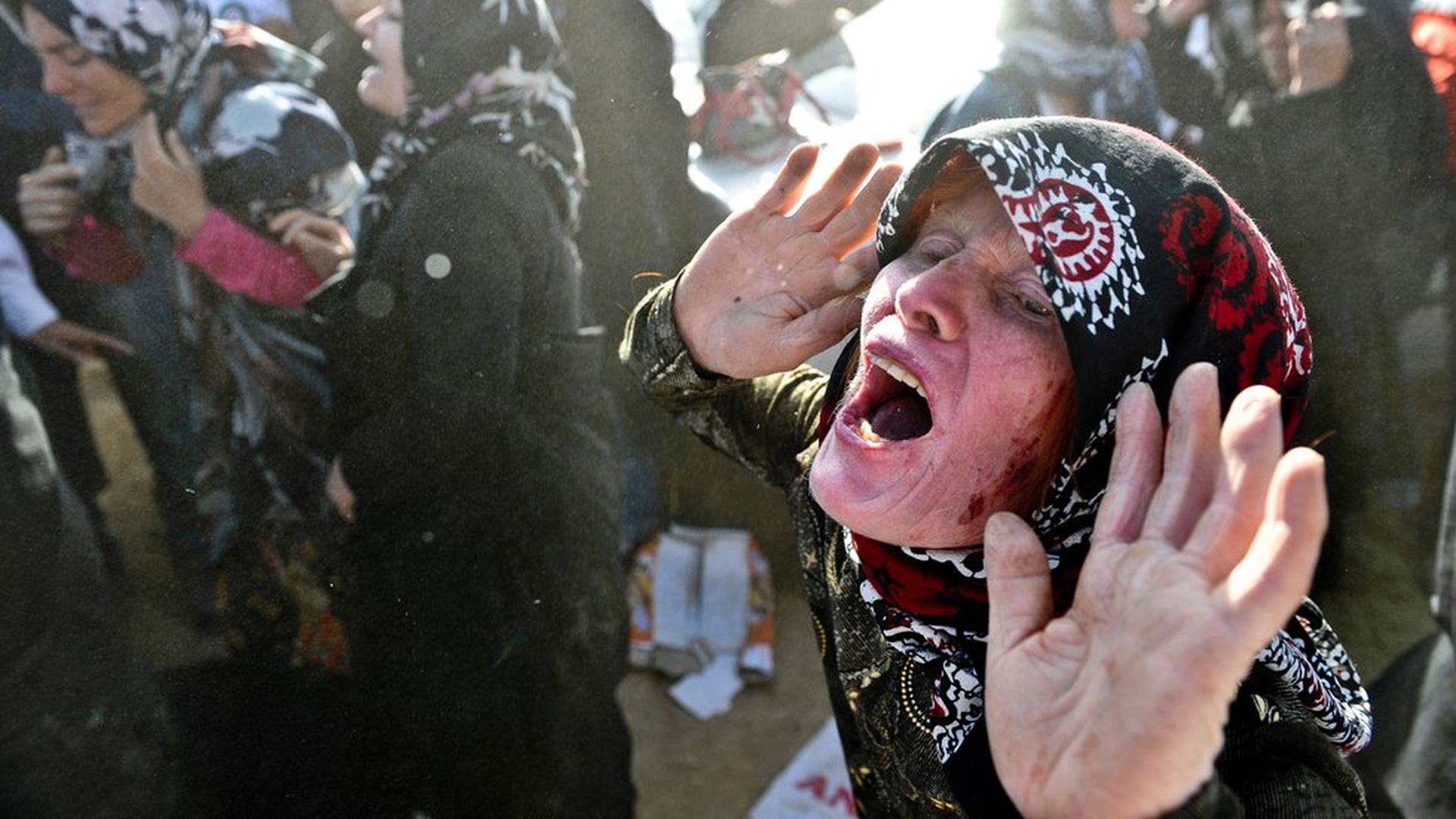 The 7.3 magnitude earthquake that hit the border of Iran and Iraq this weekend has taken the lives of 452, per CNN, and more than 7,000 people injured.
The details: Most of those killed were in Iran, although 7 are reported dead in the Kurdish region of Iraq. The center of the earthquake was outside Halabja, Iraq, per the AP, which is the same city where Saddam Hussein's regime killed about 5,000 people with a chemical weapons attack in 1988.
Iran sits on a major fault line between the Arabian and Eurasian plates. Its most deadly quake this century was a 6.6 magnitude quake that killed 26,000 in 2003. In 1990, about 37,000 were killed in a 7.7 magnitude quake.
What we know about this quake:
Around 12,000 residential buildings have collapsed, per the BBC.
About 70,000 people needed shelter following the earthquake.
The quake was 11.8 miles below the Earth's surface.
The earthquake reached a depth of over 14 miles.
Aftershocks hit Pakistan, Lebanon, Kuwait, and Turkey, and there were more than 100 aftershocks, the AP reports.
Iran's Revolutionary Guard has been dispatched to affected areas to help with recovery efforts. Turkey dispatched emergency aid to northern Iraq.
Go deeper