Cities aren't prepared for disasters 5 years after Sandy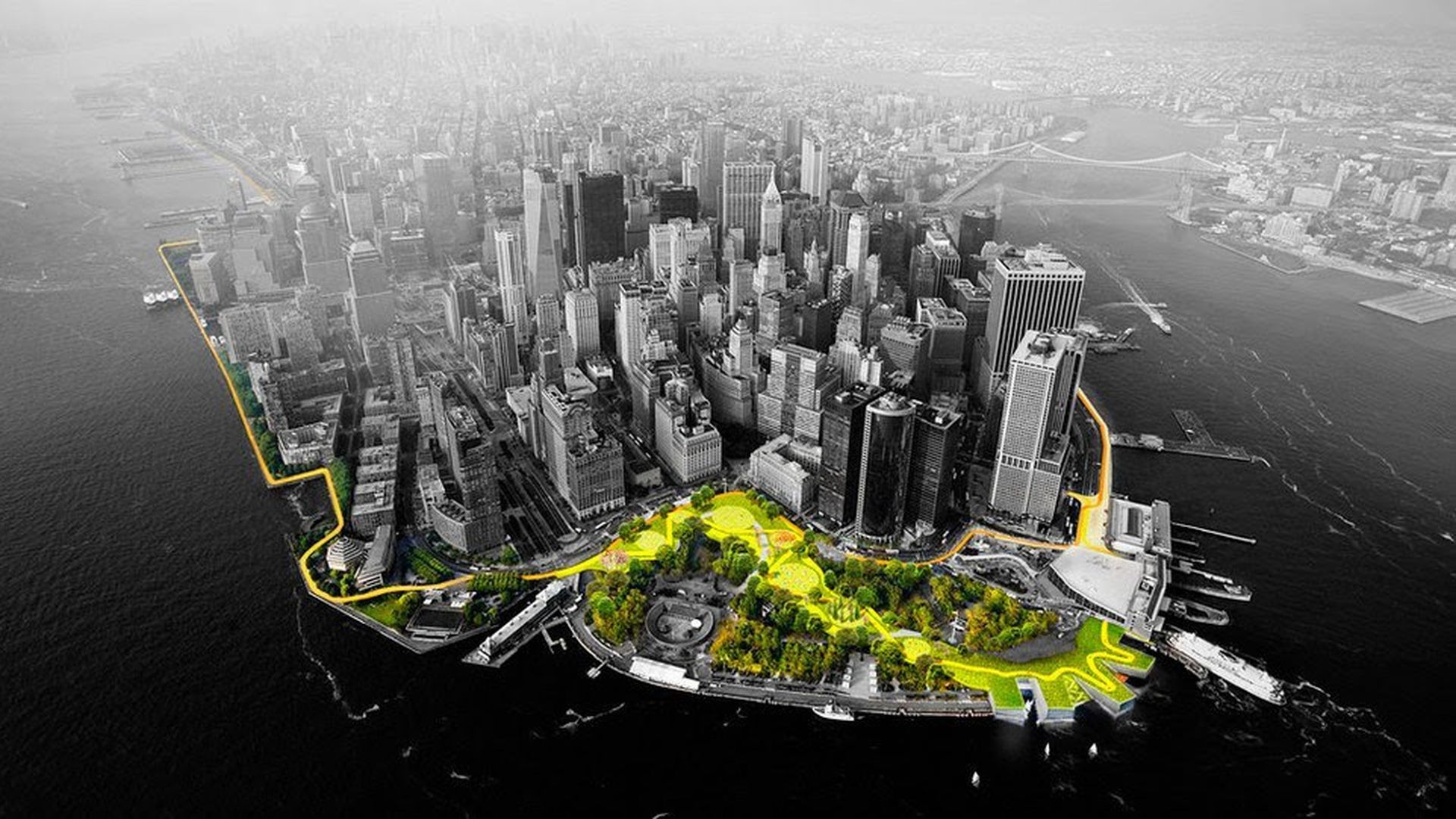 Sunday is the fifth anniversary of Superstorm Sandy landfall. "[D]isaster planning experts say there is no place in America truly prepared for climate change and the tempests it could bring," AP's Frank Eltman and Wayne Parry write: "That is true even in New York and New Jersey, where cities and towns got slammed by deadly floodwaters that rose out of the Atlantic on the evening of Oct. 29, 2012."
Why it matters: "While billions have been spent to repair the damage, protecting vulnerable infrastructure, people and property across the nation from the more extreme weather that climate change could bring is going to require investment on a staggering scale, easily costing hundreds of billions, perhaps trillions." And some "experts worry also that the ascendance of a climate-change skeptic to the White House may put the brakes on coastal protection efforts."
New warning for NYC: "Within the next three decades, floods that used to strike the New York City area only once every 500 years could occur every five years, according to a new scientific study," AP's Frank Eltman writes:
"The study, performed by researchers at several universities and published [yesterday] in the Proceedings of the National Academy of Sciences, primarily blames the predicted change on sea-level rise caused by global warming."
"Many of the models had a dose of good news for the nation's largest city: Climate changes may mean that storms are more violent, but are also likely to swing further off-shore, meaning storm surge heights aren't likely to increase substantially through 2300."
Why it matters: "[R]ising sea levels could mean that floods of 7.4 feet ... or more that struck the New York city area roughly once every 500 years before 1800, and which occur roughly every 25 years now, could happen once every five years between 2030 and 2045."
Go deeper