Car plows into crowd at alt-right rally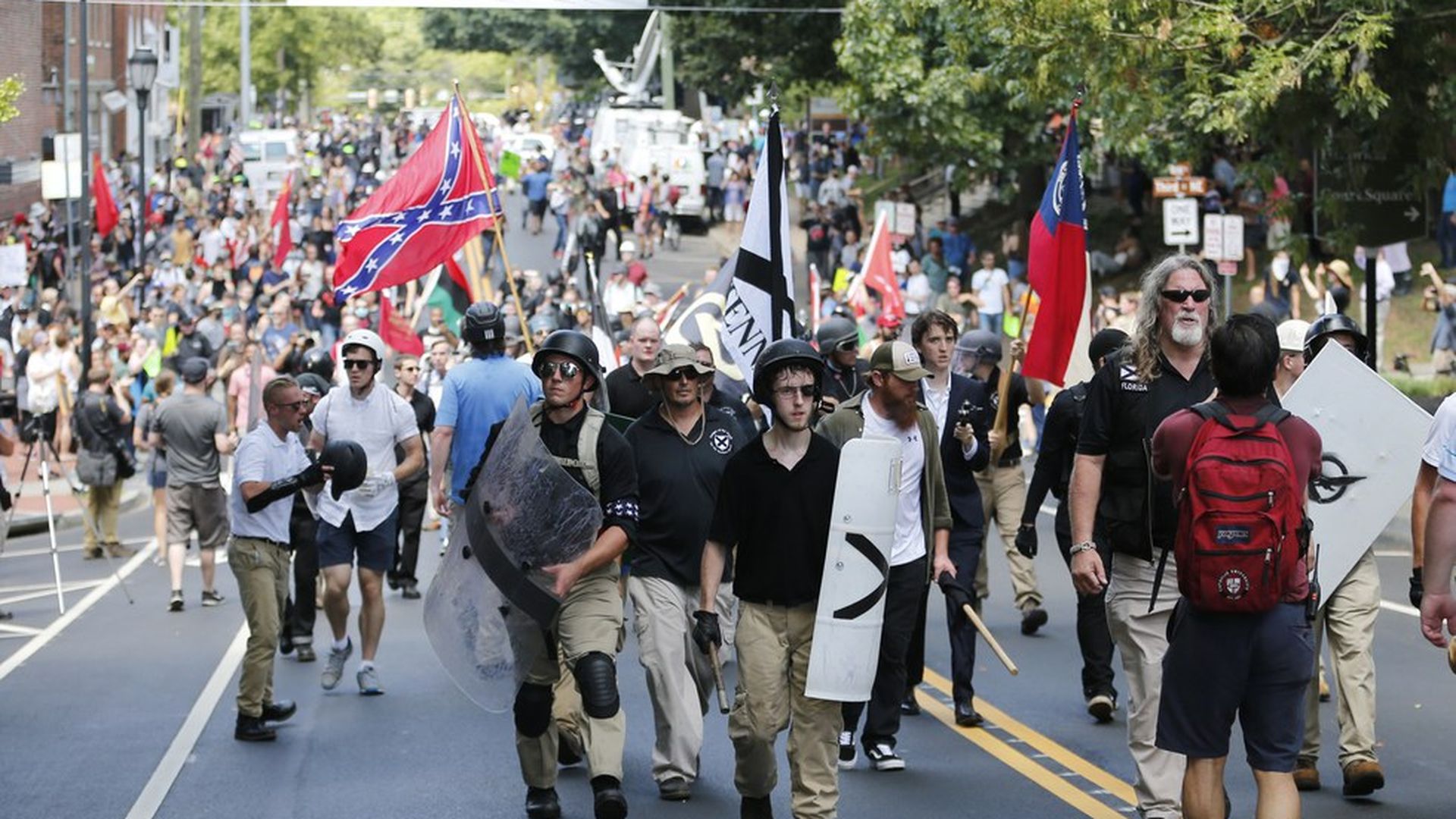 A car plowed through a crowd of counter protestors at a white nationalist rally in Charlottesville, Virginia, this afternoon, multiple videos from the scene show.
Information is still being released. Various photos from the scene posted online showed numerous protestors bloodied and being carried away on stretchers. It's unclear who was driving the car, but state officials say he is in custody. AP reports local hospital officials say at least one person is dead and 19 injured from the car attack. Various arrests have taken place as well, including Richard Spencer. A helicopter that crashed in the early evening, which killed two people, was linked to the protests, per AP.
For updates from the scene, follow photojournalist Alejandro Alvarez for images and videos, the official Twitter Moments collection, and Virginia State Police.
Go deeper