Bill Clinton warns of "fever swamps" and the need for retweets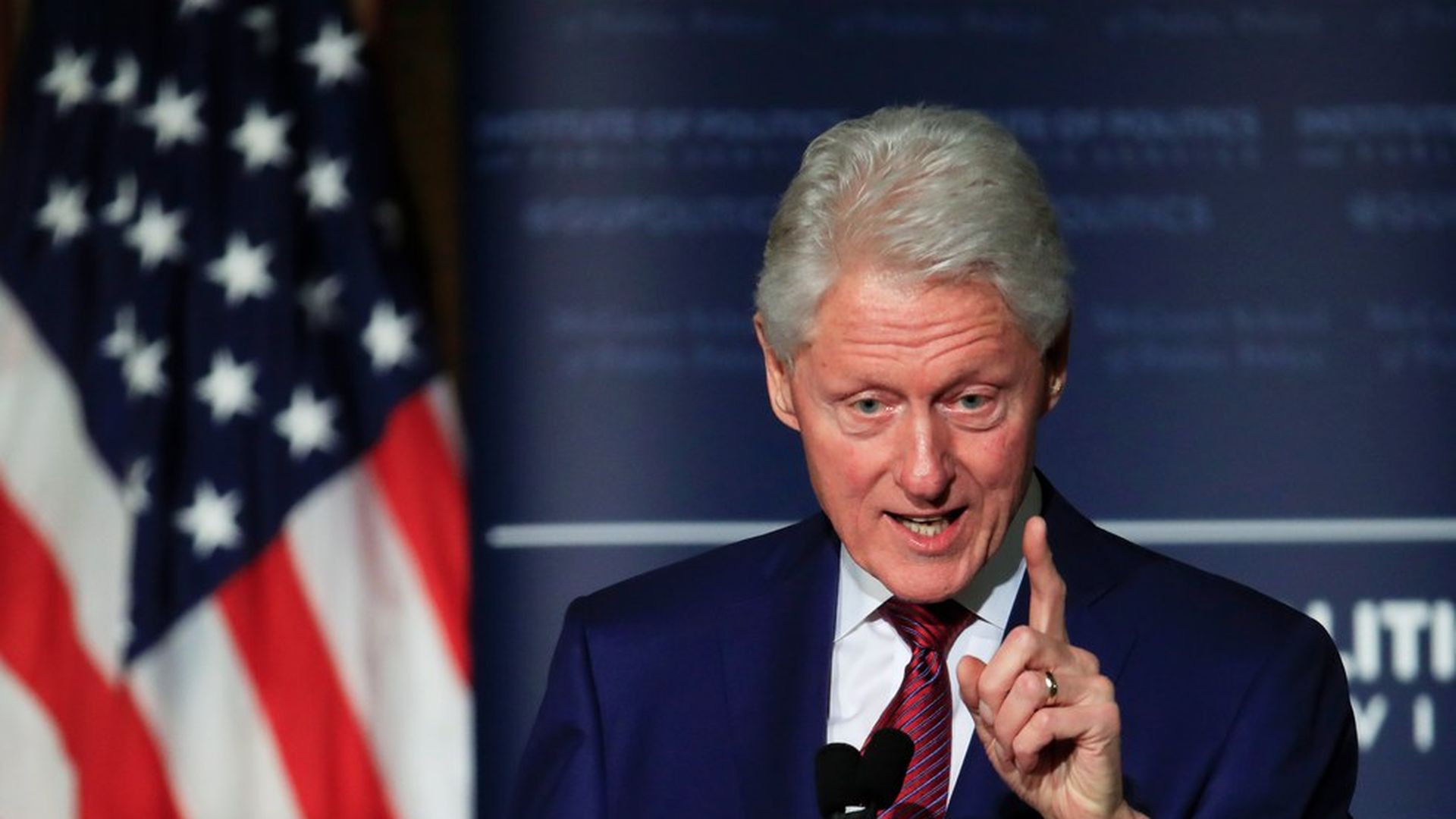 Bill Clinton has an opinion piece for the international edition of the New York Times, "Americans Must Decide Who We Really Are," with a big-picture response to the travel ban:
The former president warns that "tribalism based on race, religion, sexual identity and place of birth has replaced inclusive nationalism."
"Too often resentment conquers reason, anger blinds us to answers and sanctimony passes for authenticity."
"These trends are fueled by our Snapchat, Twitter and Facebook worlds, in which the attention span for issues on television news is only a few seconds, and the very survival of newspapers depends upon retweets of headlines from their online editions."
"Too many social media sites are fever swamps of extremist foreign and domestic invaders."
"I favor policies that promote cooperation over conflict and build an economy, a society and a politics of addition not subtraction, multiplication not division. Unfortunately, too many people in power across the world seem determined to do the reverse."
Go deeper