At least 8 killed in Manhattan truck attack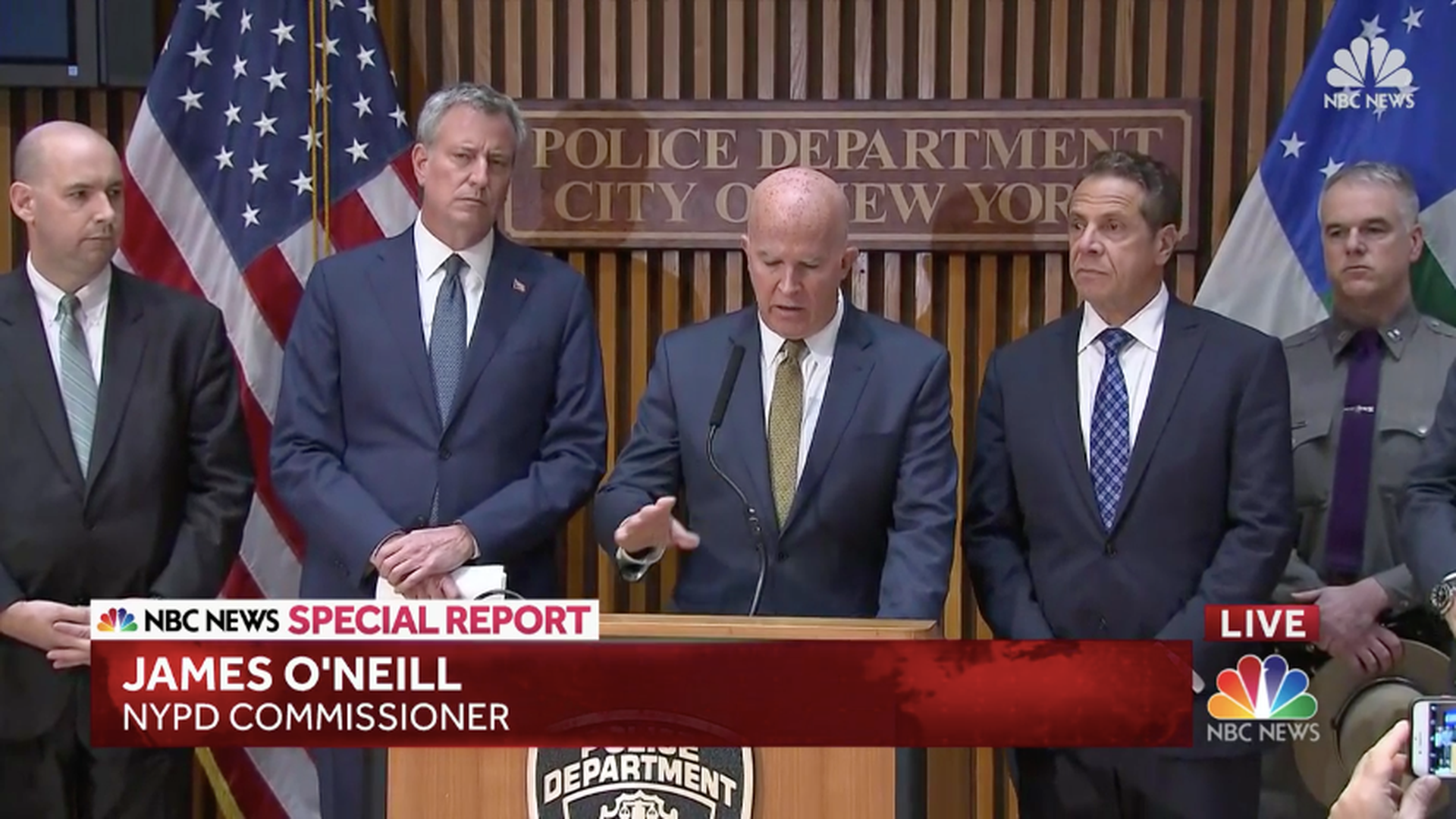 At least 8 people are dead and at least 11 injured after an attacker mowed into bicyclists and pedestrians on a bike path in lower Manhattan, per NYPD. The suspect eventually struck a school bus, injuring two adults and two children inside.
The suspect, Sayfullo Habibullaevic Saipov, is originally from Uzbekistan but relocated to the U.S. in 2010 and has a green card. Saipov, 29, has lived in Tampa, Florida and Paterson, New Jersey, per the NYT. He was shot by police after exiting the vehicle with two imitation firearms, and is in custody. Officials say there is no indication of a wider plot.
"This was an act of terror," New York City Mayor Bill de Blasio said. President Trump addressed the attack, saying it "looks like another attack by a very sick and deranged person ... NOT IN THE U.S.A.!"
Saipov is being treated at a local hospital and is expected to survive, per CNN.
The method of attack, and a statement made by the suspect before his arrest, have led police officials to declare the incident a terror attack, NYPD commissioner James O'Neill said. The suspect yelled "Allahu Akbar," meaning "God is great" in Arabic, NYT reports, citing a law enforcement official.
The driver, in a rented Home Depot truck, attacked bicyclists on a path by the Hudson River shortly after 3 p.m. He then continued south about 20 blocks, striking the bus, which was on Chambers Street — a few blocks from the World Trade Center site. He emerged carrying a paintball gun and a pellet gun. At that point he was shot in the stomach and arrested by police.
New York City's annual Halloween parade, scheduled to begin at 7 p.m., will go on, but there will be an increased police presence, authorities said.
This is a developing story. Check back for updates.
Go deeper