A quarter trillion dollars is at risk when bitcoin crashes — and that's just for starters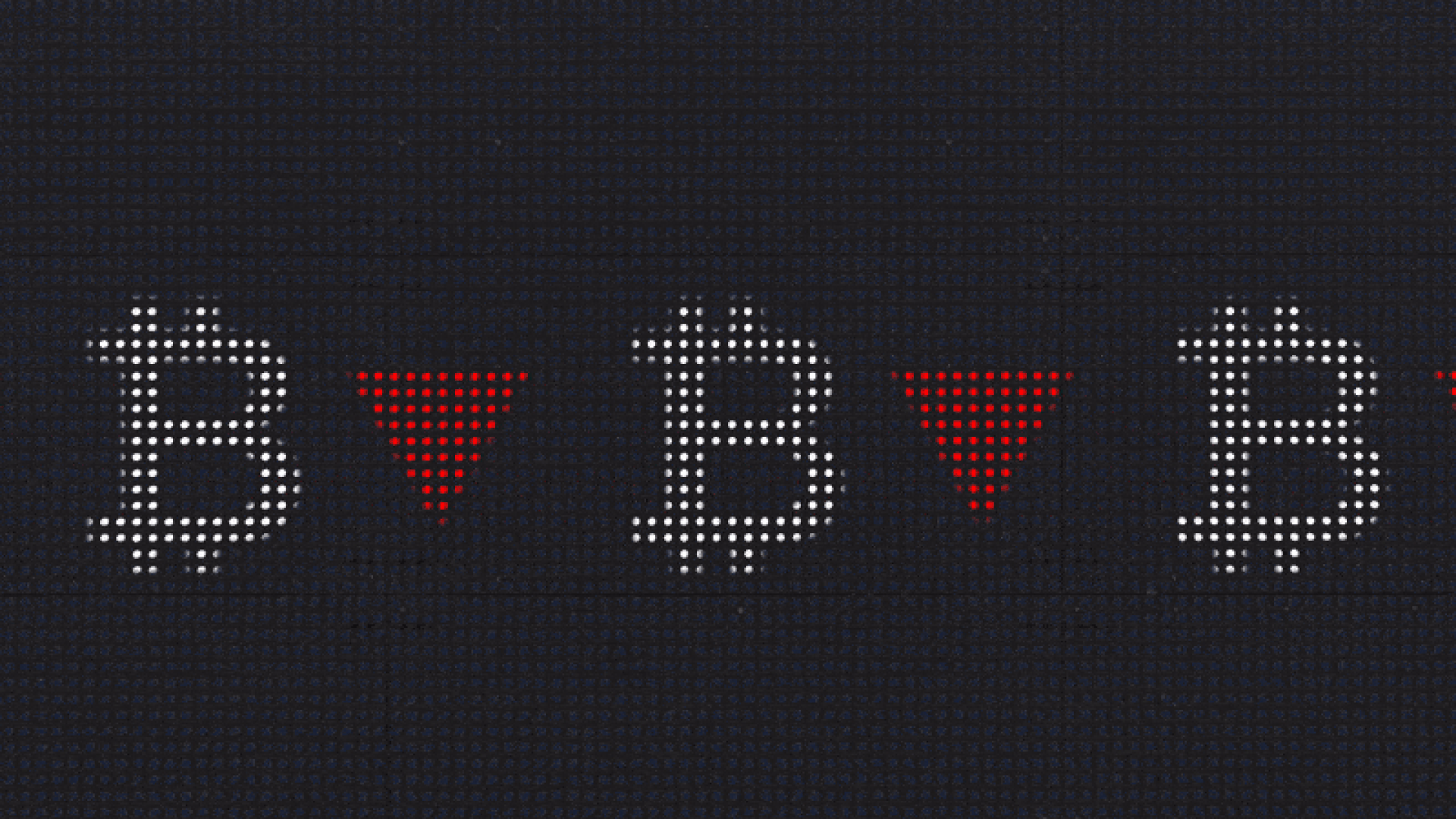 One day, it's assumed, the technology underlying bitcoin will trigger serious financial disruption. But as of now, that tech — called blockchain — is hindered by stubborn shortcomings. And one of the biggest potential bombshells — a shakeup of the $8 trillion-a-year credit card industry — may be a decade away, if it happens at all, experts tell Axios.
Driving the news: Like tulips and dotcom shares before them, crypto-currencies—the only blockchain technology currently operating at large scale — have gripped the wise and reckless alike. Investors won't lose all the $250 billion in bitcoin that they currently hold when the fever inevitably breaks, but many will forgo paper profits, plus much of their original investment. Meanwhile, fraud, theft and other mischief threatens the first bitcoin futures trading, which began last night, per the Wall Street Journal. The futures price for January bitcoin surged to $18,850 at one point early today and twice triggered a halt to trading.
How it works: Invented in 2008, blockchain is a secure ledger where users can record transactions like payments, a chain of supply, a contract, and the origin of commodities like pork or diamonds.
The main blockchain technology — crypto-currencies, digital cash with no central organizer like the Fed — took off this year, with people pouring money into launch events called Initial Coin Offerings (ICOs) by dozens of the new currencies.
Most of the money has gone into bitcoin, the most popular crypto-currency, whose face value has surged by 15X this year. From about $960 at the start of January, bitcoins were selling for more than $15,000 as of last evening.
A way to abandon the dollar: The central banks of some nations are studying the creation of their own digital currencies: Earlier this month, Venezuela said it will create the oil-backed "petro." Russia is launching its own as well, reportedly to be called the CryptoRuble.
But that craze is only the most visible part of a powerful blockchain fever. Deloitte Consulting found that 23 industries — effectively every one that the firm studies — are working on blockchain strategies. "Blockchain is coming. The question is how fast," Deloitte's Eric Piscini tells Axios. "Ten or 20 years from now, we'll use blockchain without knowing it."
Here are the sectors that are the furthest along in blockchain pilot projects, according to Courtney Rickert-McCaffrey, a manager at AT Kearney, a management consulting firm.
Cross-border payments: Investment banks and tech companies like IBM, Citi and JP Morgan are running blockchain projects that would take over the transfer, clearing and settlement of international payments currently handled mostly by SWIFT. The SWIFT system can take days to clear a payment and charge about $50, but Piscini said blockchain can accomplish the whole thing in seconds and cost 20 cents.
Consumer product verification: Walmart has carried out pilot projects with IBM, using blockchain to track Chinese pork, with the idea of lessening the chance that it comes from infected farms, and Mexican mangoes. Now it has expanded its pilot to include Kroger, Tyson's Foods and other companies.
Supply chain management: Roche and Pfizer are among the major pharmaceutical companies working with a pilot project that uses blockchain to track the trace components of drugs and prevent counterfeiting and contamination. Generally speaking, blockchain is seen as simplifying supply chain management, the movement of stuff to and from ports and all the way to consumers.
Data storage: Northern Trust, a Chicago asset management company, is using blockchain to record investment transactions.
"Blockchain is part of the C-suite zeitgeist," Rickert-McCaffrey said.
The problem: All of these, save crypto-currencies, are pilot projects. No one knows how and when they can be scaled up to broad use. There are two main reasons:
Blockchain is super-slow when compared with what's already available. Bitcoin can handle just seven transactions per second. Some startups report technological fast lanes — side roads operating out of the main blockchain — that process 10,000 transactions a second. But that is still slow — current systems can do them five times faster.
The second obstacle is the very boom in blockchain, which has sprouted hundreds of platforms, none of which can interact with the other. That hinders the communication that is crucial to blockchain being useful. Neither are there agreed-upon blockchain standards for specific uses, like the global transfer of money.
In addition, a substantial part of the economy is largely left out in all this talk, and that is the consumer. While buyers can be surer about the source of the fish they buy, there is no indication as of now that the ordinary global citizen will derive much value, or save any money.
Campbell Harvey, a professor of finance at Duke University, thinks one sector ripe for a shakeup is credit cards. Visa, Mastercard and American Express charge merchants 2% to 3% of a purchase, a cost of doing business that merchants work into their product prices. The presumption is that blockchain can substantially reduce that cost.Startups such as Coinbase have launched "digital wallets." Almost all of them still rely on the major credit card systems, but Harvey thinks entrepreneurs will devise a blockchain card.
"They are angling for a product that is so simple that the average consumer doesn't need to know what is happening," he said in an email exchange. "You will have a credit/debit card and pay in USD. However, in the background, there is a switch to a cryptocurrency from the consumer to the retailer and then the retailer switches back into USD."
But other blockchain experts think the credit card companies are safe from disruption. In a report last year, Credit Suisse said that transactions are so smooth for consumers that few will demand the invention of a better system.And even if entrepreneurs create one, it will be hard to scale up to the size of the major credit card companies, with a half-century lead time and trust relationships with more than 20,000 retailers across the globe. Moreover, the cost of blockchain may not be much cheaper than the credit card companies currently charge, many experts say. Just in case they do end up threatened, VISA and MasterCard have themselves invested in blockchain technologies — in October, Mastercard began allowing payments by blockchain, and, in a collaboration with Chain, a San Francisco startup, VISA says it will offer up its own system next year.
Blockchain is "not really optimized for retail payments," Joseph Bonneau, a researcher at Stanford University's Applied Crypto Group, told Axios. "Perhaps in the long term, but they have a ways to go. Maybe 10 years or more." Deloitte's Piscini said blockchain credit cards may never be created.
Go deeper