Zuckerberg: "The last few days have been hard to process"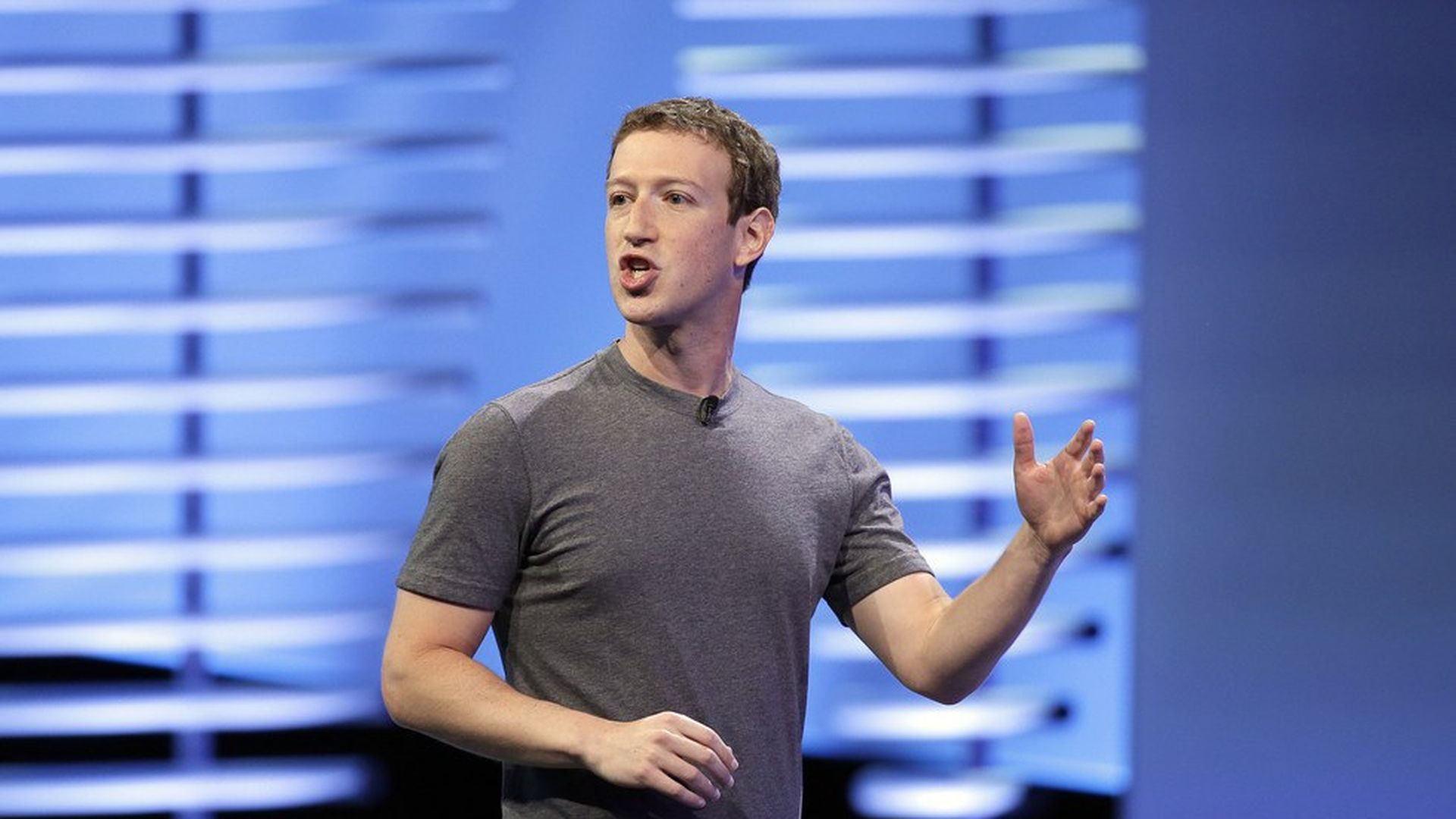 Facebook CEO Mark Zuckerberg said that his company has taken steps to curb hate speech on its platform after a white nationalist protest that led to violence. Zuckerberg said that the site has "always taken down any post that promotes or celebrates hate crimes or acts of terrorism — including what happened in Charlottesville."
He added: "With the potential for more rallies, we're watching the situation closely and will take down threats of physical harm. We won't always be perfect, but you have my commitment that we'll keep working to make Facebook a place where everyone can feel safe."
Key context: Zuckerberg's statement — which included a broader condemnation of bigotry — comes as tech firms are under new pressure to deal with extremist content. Facebook has been criticized for how long it took to delete an event page associated with the Charlottesville protests. It has since banned an account associated with white nationalism.
Our thought bubble: These are Zuckerberg's first comments on the weekend's events in Virginia. That's notable because he has spent the better part of this year working to better understand what binds American communities. He's weighed in on the president's efforts to bar trans service members and remove the U.S. from the Paris accords, but he was silent for days on some of the tensest 72 hours in America since the week of the election.
Go deeper