Zoom battles venture capital investor over cash, governance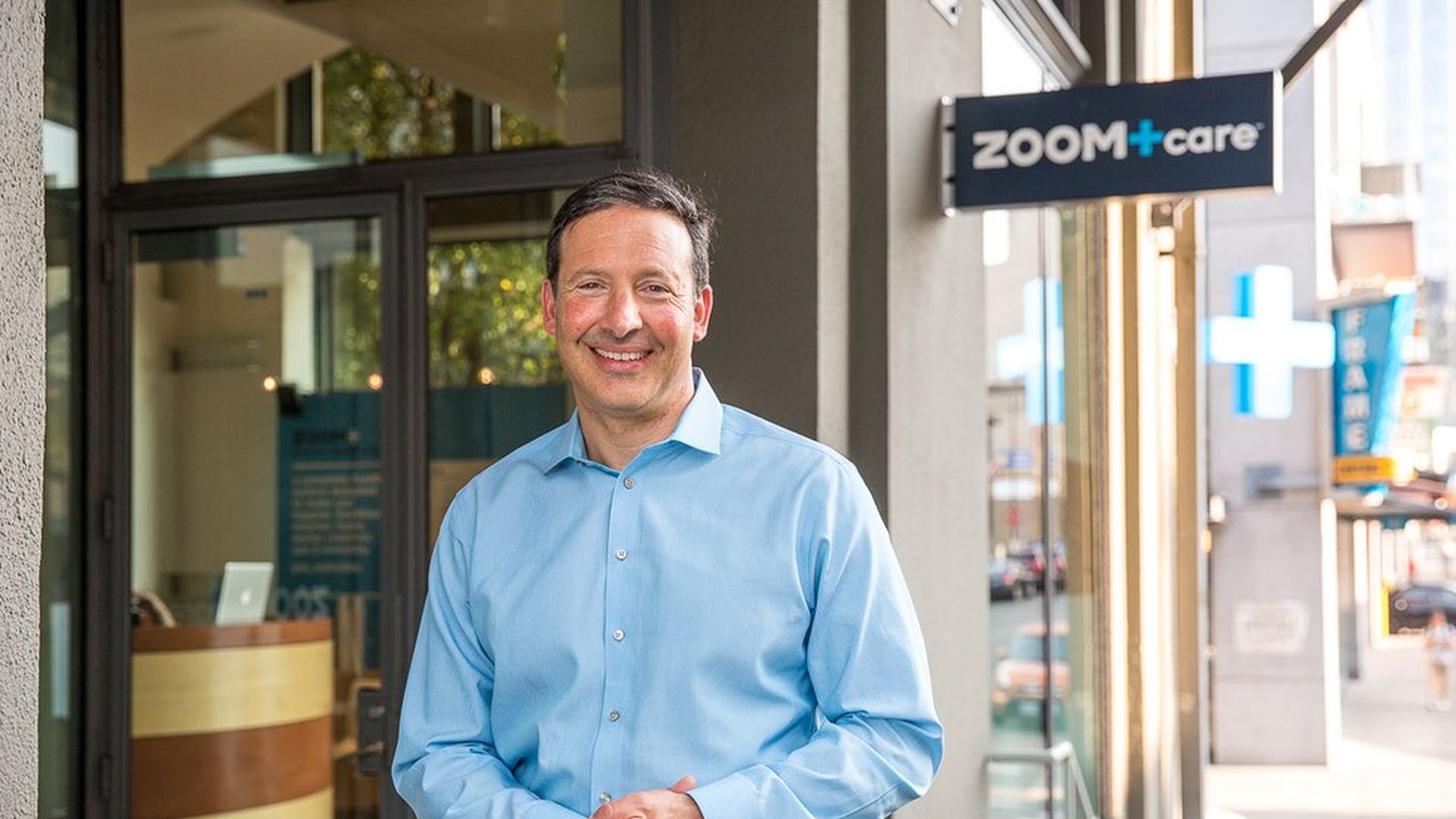 Venture capital firm Endeavour Capital is asking a court in Oregon to appoint a receiver for Zoom, the health care startup that operates clinics and has been under investigation by the FBI for allegedly falsifying medical claims. Endeavour, which has poured $61 million into Zoom, says an independent third party overseeing Zoom would "clear the way for a significant, badly needed cash infusion."
Between the lines: The two sides say they are "deadlocked," but asking for a court-appointed receiver usually indicates a much deeper rift. And in this case, Zoom's finances appear to be on the line. Zoom did not immediately respond to questions.
The gritty details: Zoom has a four-person board: CEO and co-founder Dave Sanders, the other co-founder Albert DiPiero and two representatives from Endeavour. Since March, the two sides have been at odds over vague "company governance issues" as well as new money that needs to be injected into Zoom, which has laid off several people and had shut down its health insurance company.
Oregon law allows for a court-appointed receiver "in the event of a corporate deadlock or prospective insolvency," and Endeavour is asking for an expedited hearing.
What we're hearing: Sources familiar with Zoom's operations have said the company's finances have been in trouble since last year, when Sanders realized an Affordable Care Act program called risk adjustment would cost Zoom a lot of money. Risk adjustment is at the heart of the FBI's investigation into Zoom.
Go deeper