You can now order food on Facebook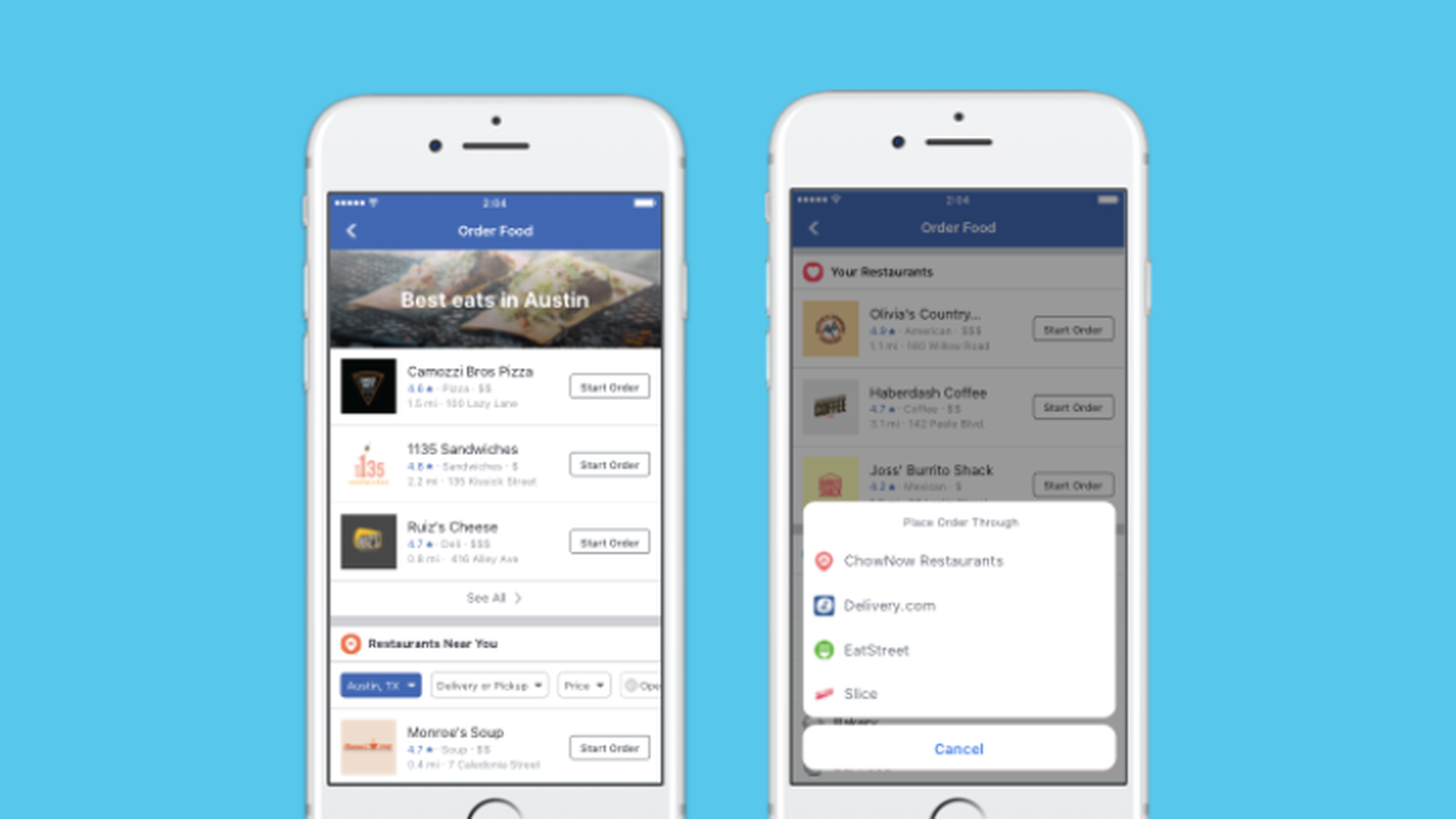 Facebook announced its on-demand food service Friday, which will let users order food without leaving the platform from either a number of food ordering services, like DoorDash and ChowNow, or restaurants like Five Guys, Papa John's, and Panera. Users can now browse restaurants nearby by visiting the "Order Food" section in the Explore menu.
Why it matters: It's another effort by Facebook to expand into the service economy. The tech giant has already adopted new service features like crowdfunding and shopping. Some argue that tech companies — like Facebook, but also Amazon and Google — are using their scale and data to enter new sectors more easily, which could be an antitrust concern.
Go deeper