WSJ town hall to address Trump coverage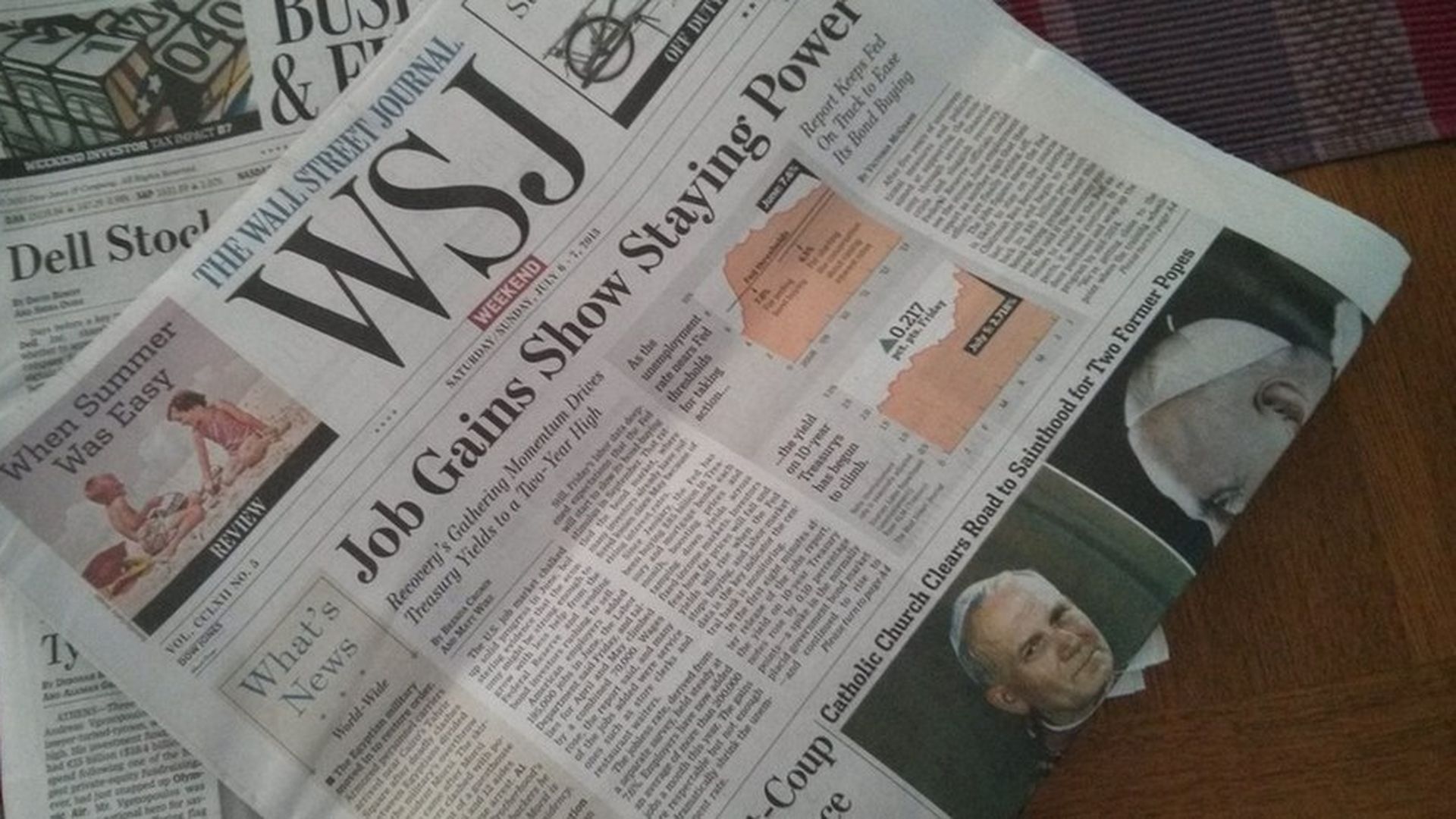 Wall Street Journal editor in chief Gerry Baker will host a town hall with WSJ staff next week, Politico reports. He is expected to address the paper's reporting on the Trump Administration, among other topics.
Why it matters: While many other major national news brands have been openly critical of the Trump Administration's use of alternative facts, WSJ has remained relatively cautious about calling out the Trump Administration. In a "Meet the Press" interview in January, Baker said he wouldn't characterize Trump's often contradictory or questionable statements as "lies."
The Murdoch/Trump relationship: WSJ is owned by Rupert Murdoch, who blasted Trump during the primaries for "embarrassing his friends" and the whole country. It appears as though they have since made amends.
The Financial Times reported Wednesday that Ivanka Trump was on the board that oversaw Murdoch's daughters' $300 million trust up until December
The New Yorker reported last month that Murdoch's son 21st Century Fox CEO James Murdoch strategically hired Pro-Trump anchor Tucker Carlson to replace Megyn Kelly.
Trump told attendees during a holiday party in Mar-a-Lago "I really like Rupert Murdoch!"
He also tweeted in January, "Rupert Murdoch is a great guy who likes me much better as a very successful candidate than he ever did as a very successful developer!"
According to reports by The New Yorker, Murdoch has focused on rebuilding a close relationship with Trump since his victory.
Go deeper