WPP CEO to Google: "Step up and take responsibility"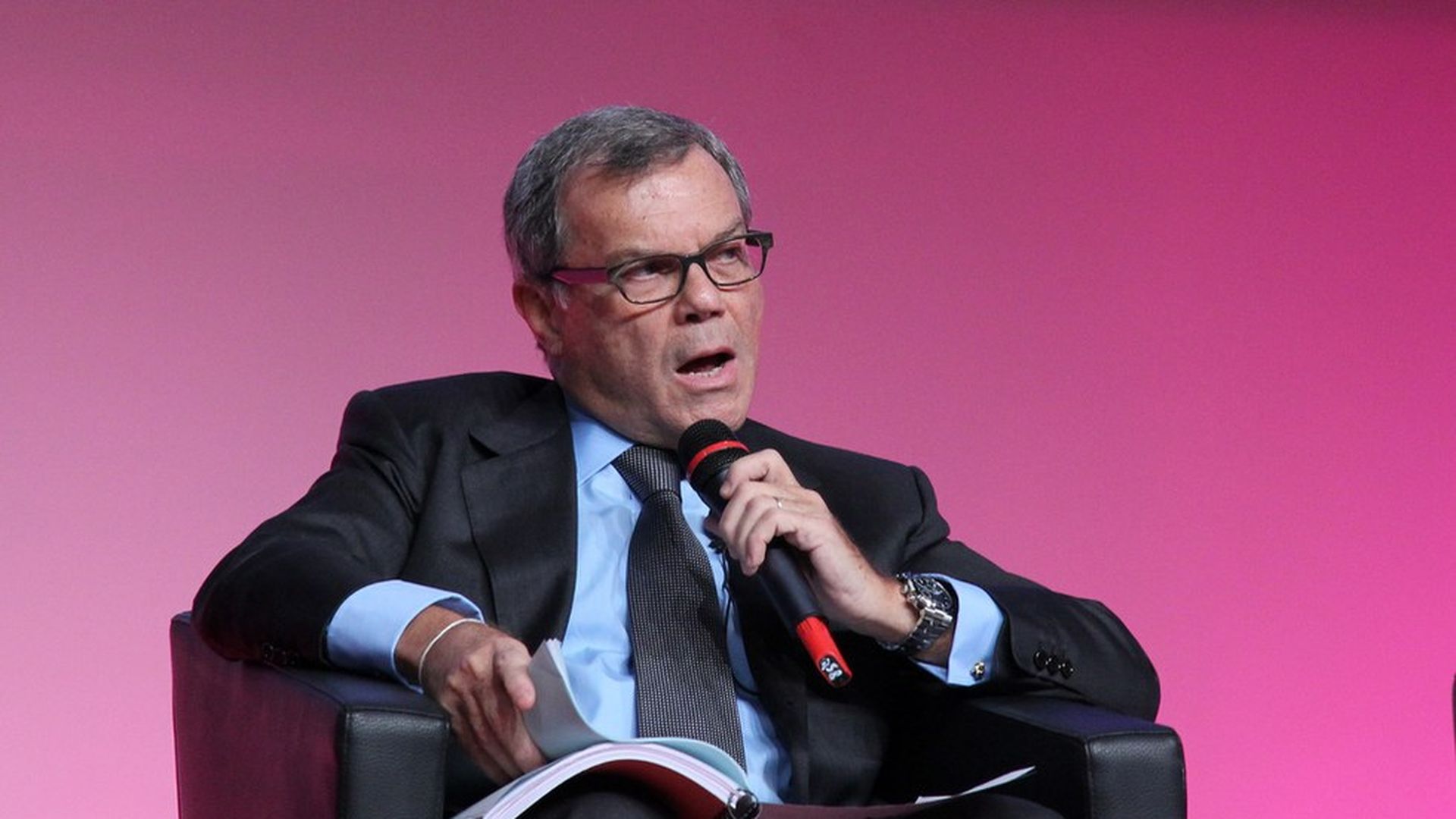 Britain's highest paid CEO, Martin Sorrell of WPP advertising agency, told Google to "step up and take responsibility" for the content that's shared on its platforms. He was speaking on a panel with Google's U.K. managing director Ronan Harris at the Festival of British Advertising in London Friday, per Business Insider. Sorrell's criticism comes after a high-profile investigation by The Times which discovered that a number of brand ads were appearing next to terrorist videos on YouTube and hate sites.
Harris tried to defend Google, and stated that the company has been able to "allay concerns" by explaining how it works to prevent these incidents from happening, but Sorrell wasn't buying it: "You haven't allayed their concerns. You can spin this, Ronan, or we can speak the truth... You have the resources, your margins are enormous, you have control of the algorithms, and you don't explain to people how those algorithms work."
Why it matters: Google and Facebook have an effective "duopoly" over digital ad revenue, eating up more than 90% of all new ad dollars. In light of this, both companies are experiencing heightened pressure from the publishing industry to re-assure ad buyers and advertisers of the quality of inventory their ads are running up against.
What Google's doing about it: Google has been actively going after bad ads and hate sites for a while, but its scale makes it difficult to effectively regulate everything that is automated accross its platform. In 2016, Google reviewed 550 sites in November and December that they thought pushed deceptive content, including mimicking news organizations to look authoritative and real. In the end, 340 were punished, and 200 were permanently banned.
Go deeper