Woman who says Roy Moore assaulted her at 14 tells her story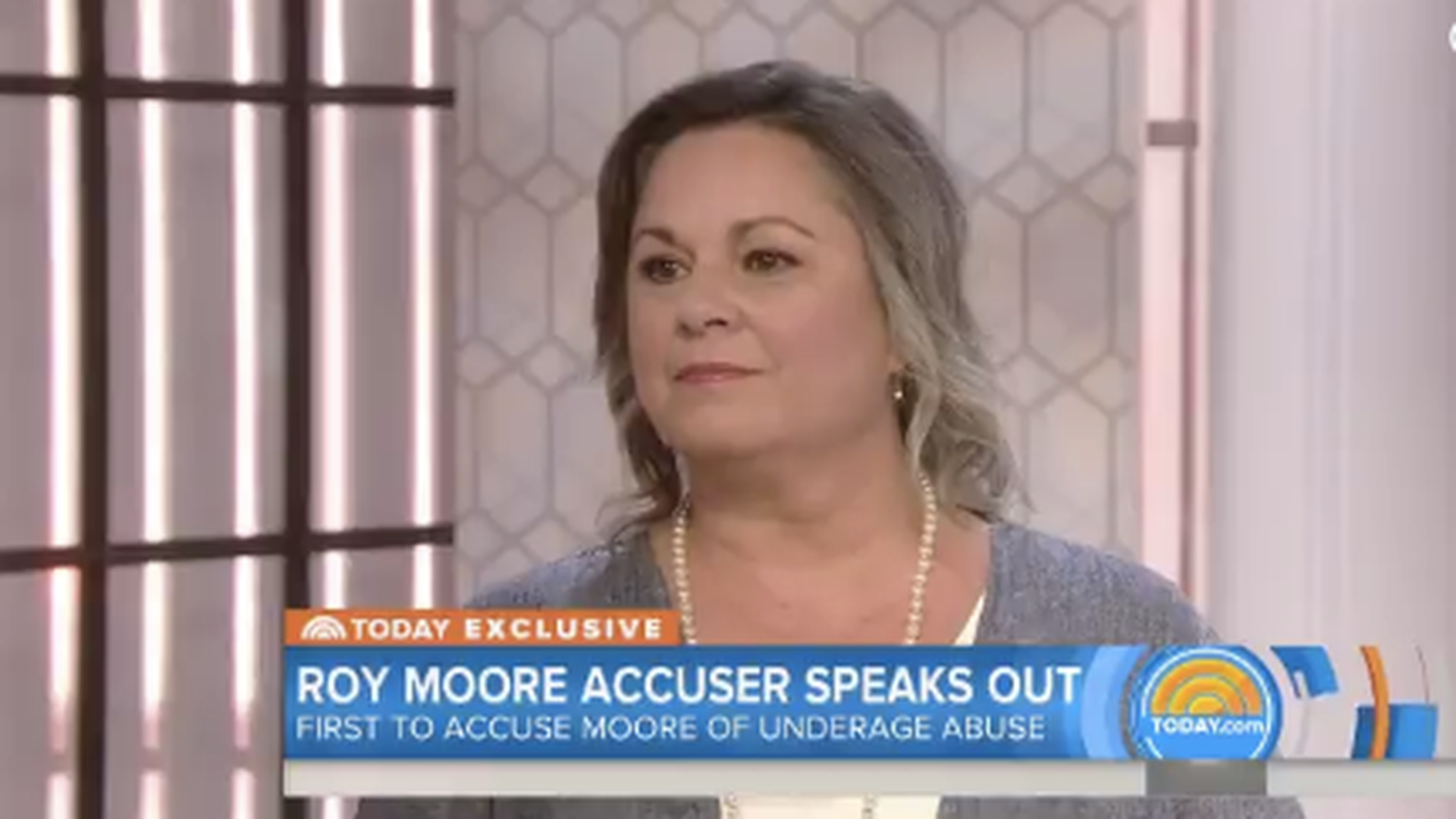 Leigh Corfman, who accused Alabama GOP Senate nominee Roy Moore of sexually assaulting her in 1979 when she was 14 and he was 32, said that her decision to come forward "isn't political" but strictly "personal" in an exclusive interview on NBC News' TODAY.
The big quote: Moore responded to Corfman's accusations by claiming that he didn't know her. She said: "I wonder how many mes he doesn't know."
More from the interview:
On the alleged assault: "Well, I wouldn't exactly call it a date. I would say it was a meet. At 14, I was not dating. At 14, I was not able to make those kinds of choices…He touched me over my clothing — what was left of it."
On her reaction: "I'd been reading Harlequin romances for years, you know, at that point, and I was expecting candlelight and roses — and what I got was very different."
On how it affected her: "It took away a lot of the specialness of interactions with men. It took some trust away…It took years for me to regain a sense of confidence in myself."
On if she profited from telling her story: "Absolutely not. If anything, this has cost me."
On her politics: "I've voted as a Republican for years and years and years, but this isn't political for me. This is personal."
Go deeper