Why Theresa May called an early general election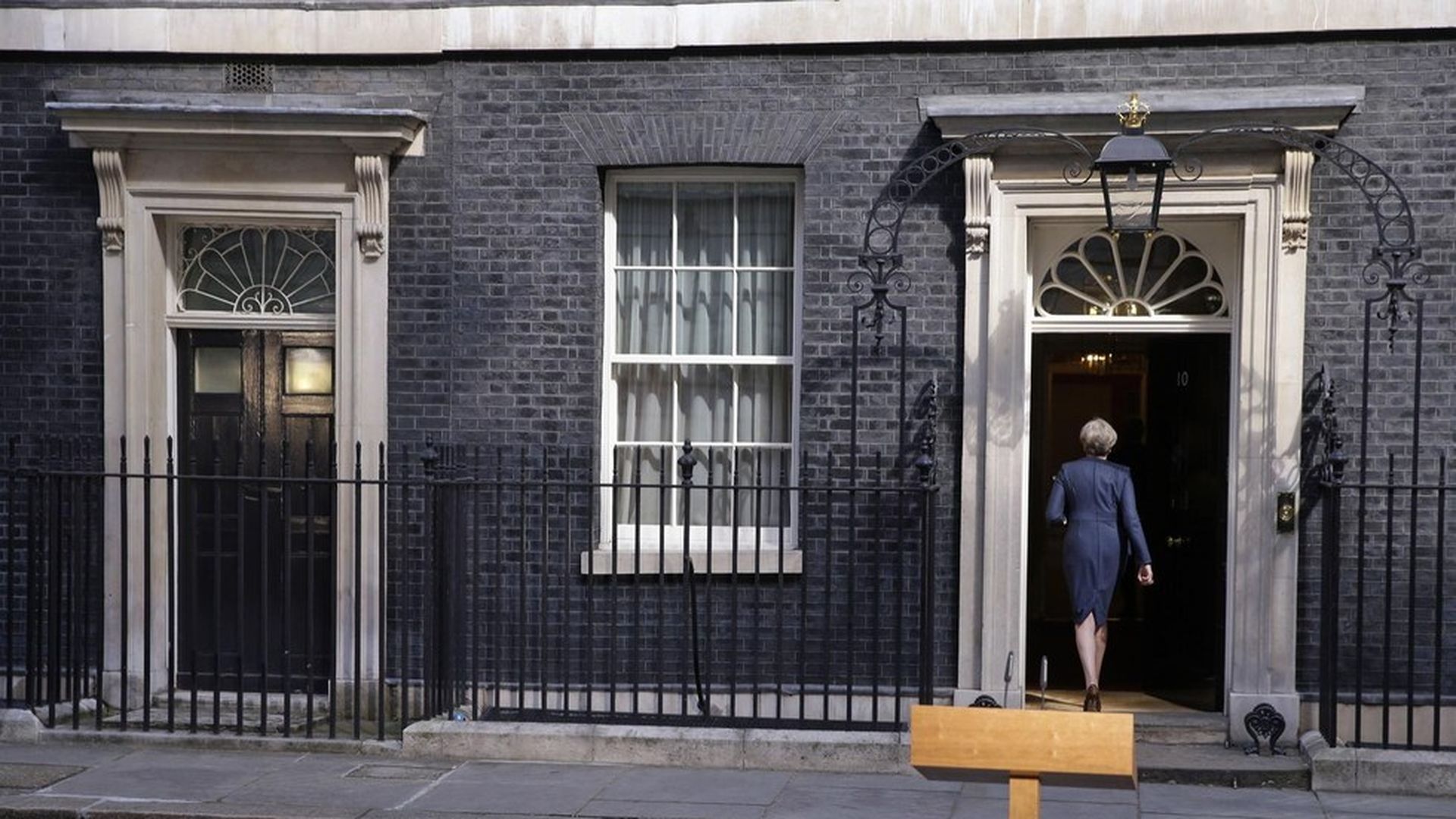 British Prime Minister Theresa May called for a general election to be held on June 8 — it was originally scheduled to take place in 2020.
It's a tumultuous time for the United Kingdom. The nation signaled its intent last month to leave the European Union, marking the beginning of a two-year negotiation period for the terms of Brexit. So why would Theresa May and her Conservative Party choose to start an election battle now, especially after saying over and over again that this wasn't going to happen?
Between the lines: This decision is all about the coming Brexit negotiations, but — not surprisingly — there's a hefty dose of political calculation in there, too.
May's public reasoning: "Our opponents believe because the government's majority is so small that our resolve will weaken and they can force us to change course. They are wrong. They underestimate our determination to get the job done … what they are doing jeopardizes the work we must do to prepare for Brexit at home and it weakens the government's negotiating position in Europe."
The political calculation: Labour's opposition is in shambles under the divisive leadership of Jeremy Corbyn, who doesn't have the backing of most of his MPs after losing a no-confidence vote after the EU referendum last year. A poll this weekend had a 21-point Tory lead over Labour in a general election and another yesterday had a 36-point lead for May as the best PM over Corbyn.
What May hopes will happen: May thinks she can get a Tory majority of over 100 in the House of Commons based on current sky-high polling numbers. (Right now, the Tories have a working majority of 17.) A sweeping victory will give her a significant mandate to lead as Brexit negotiations move forward.
What's next: Before 2011, the Prime Minister could simply dissolve Parliament and call a general election with royal backing. Now, under the Fixed-term Parliaments Act, May must obtain a two-thirds majority in the House of Commons to call an election. But Corbyn has already said that he "welcome[s] the Prime Minister's decision" in a statement. May said the vote will be tomorrow in the Commons, so the game is on.
Go deeper