Why the Trump rally might last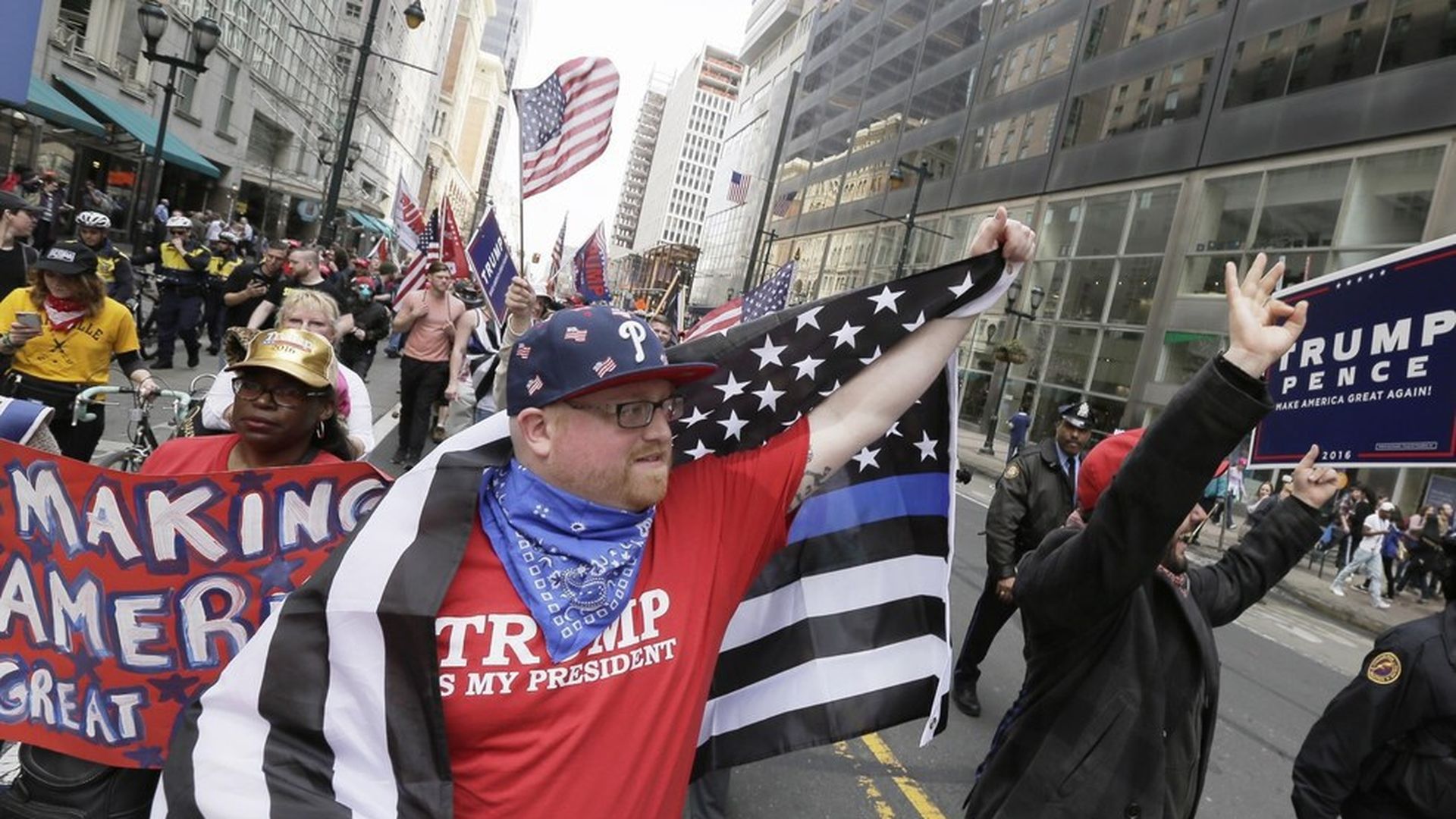 The Standard & Poor's 500 index, the broadest measure of the stock market, notched 61 record highs and climbed about 21.3% in the first year since Trump was elected president, AP's Alex Veiga writes. But what's really interesting is the reason — and it's not just tax-cut expectations.
Be smart: "[T]he biggest driver of the market's gains has been strong corporate profits, Wall Street analysts say.""[M]ore companies than usual are ... reporting higher [earnings and] revenue than analysts had forecast.""Stock prices tend to track corporate profits over the long term, so the better-than-expected earnings growth helps to validate the stock market's record-setting run, at least somewhat.""Investors have also continued to bet big on economic growth in the U.S. and worldwide as economies in Europe and Asia have bounced back.""Since Trump's election, technology companies have led the way with a 39% surge. Banks and industrial and basic materials companies have also soared. Only phone company stocks are down from a year ago."
Go deeper