Why the "Mother of all Bombs" was dropped on Afghanistan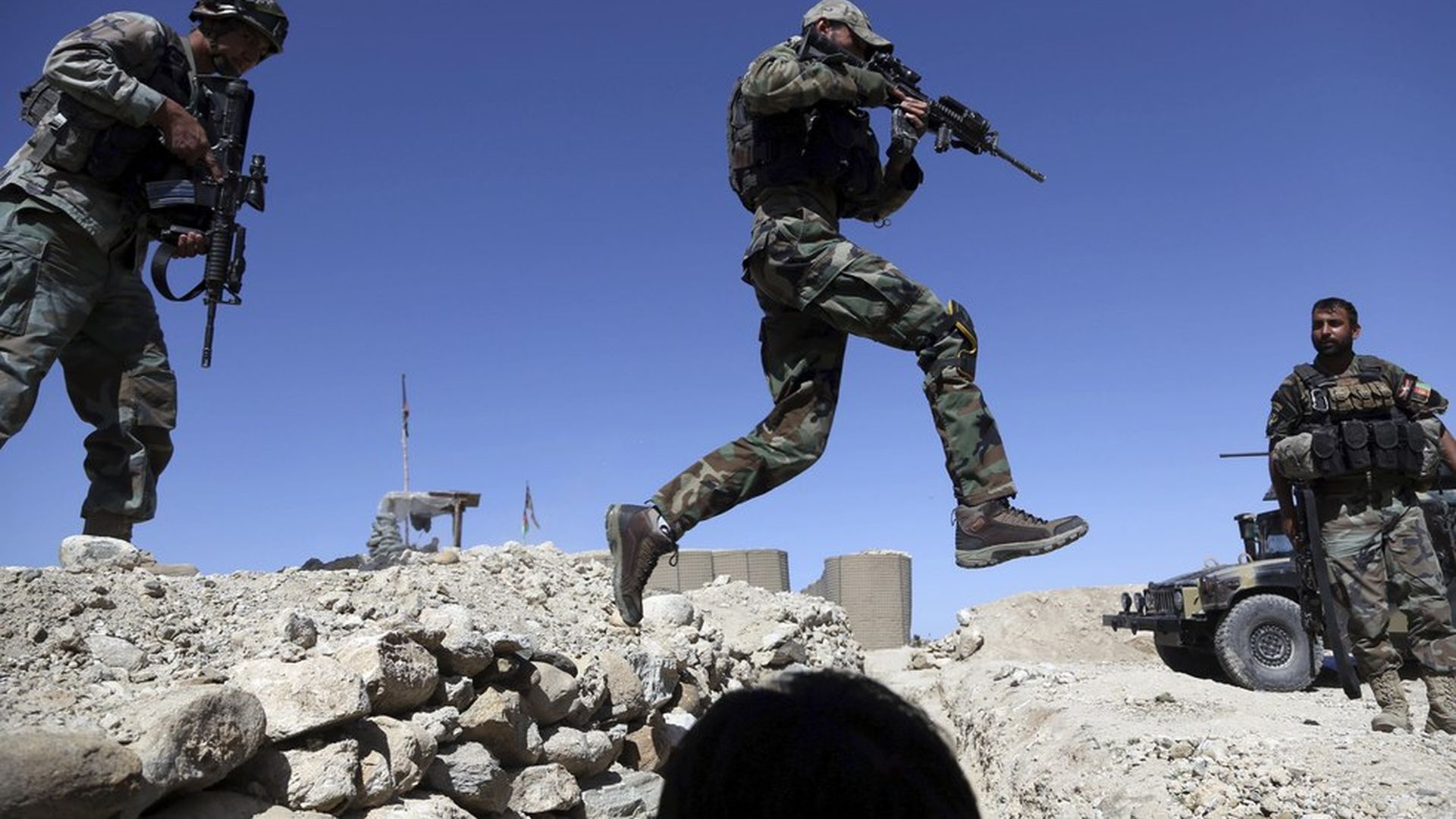 The U.S. dropped the "Mother of all Bombs" (MOAB) on ISIS militants in Afghanistan on Thursday, but the White House has so far deferred all questions about the decision to do so.
What they're saying: "This was the right weapon for the right time," Gen. John W. Nicholson told reporters about the MOAB. He explained that ISIS militants in Afghanistan are using caves and tunnels, and our military's ground forces would not have been enough.
Between the lines: Although the White House hasn't said dropping the bomb was a form of retaliation, keep in mind there has been a series of ISIS attacks in the last few weeks that could have fueled the fire.
March 22 - Westminster Bridge Attack
April 7 - Truck attack in Stockholm, Sweden
April 8 - Special Forces Sgt. Mark De Alencar killed in Afghanistan during counter-ISIS operations.
April 9 - Palm Sunday attacks in Egypt
Why now? The attack comes at a time when the Pentagon has more autonomy to pursue military operations, granted by President Trump. He has yet to say if he signed off on the attack, but has praised the action as an example of the military's "total authorization" to act strategically with little political interference.
Go deeper