Why Scalise's injuries may be so bad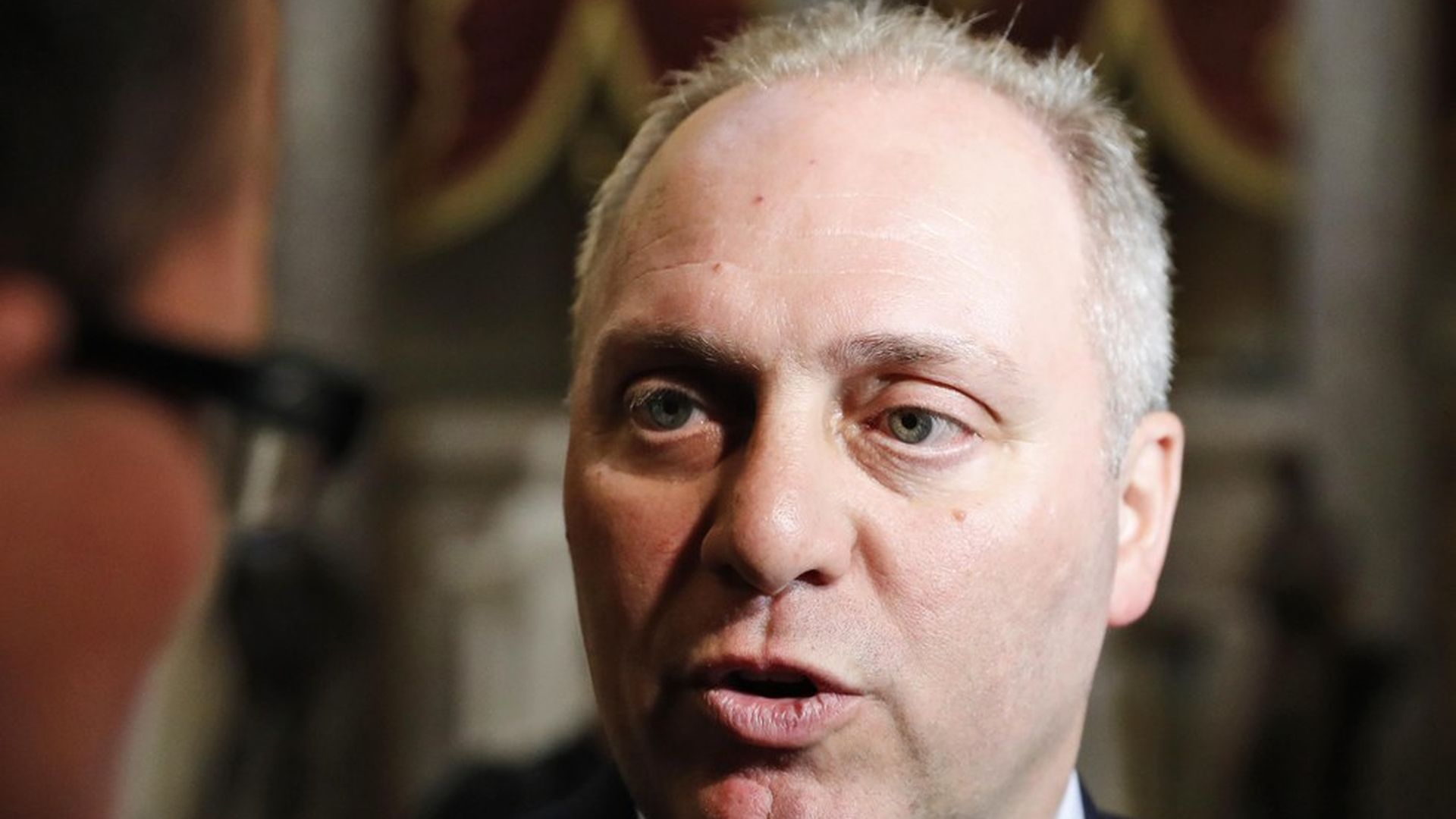 This WashPo piece by health reporter Lenny Bernstein does a good job of explaining why House Majority Whip Steve Scalise, who had a third surgical procedure this morning, may be in so much trouble. He was shot in the hip, which might not sound life-threatening to most of us — but it's actually an area where a lot of blood vessels, organs and other structures come together.
The hospital's statement made it clear that Scalise suffered damage to internal organs as well as severe blood loss — and even without knowing which organs were injured, Joseph V. Sakran, director of emergency general surgery at Johns Hopkins Hospital, tells the Post that "hemorrhagic shock" is the main cause of death in trauma.
Between the lines: Take the story for what it's worth. None of the medical experts have any firsthand knowledge of Scalise's condition, as all of them admit. But it's a good and plausible explanation for why all of the medical updates are sounding so grim.
Go deeper