Why Republicans might want to rethink their Trumpcare amendment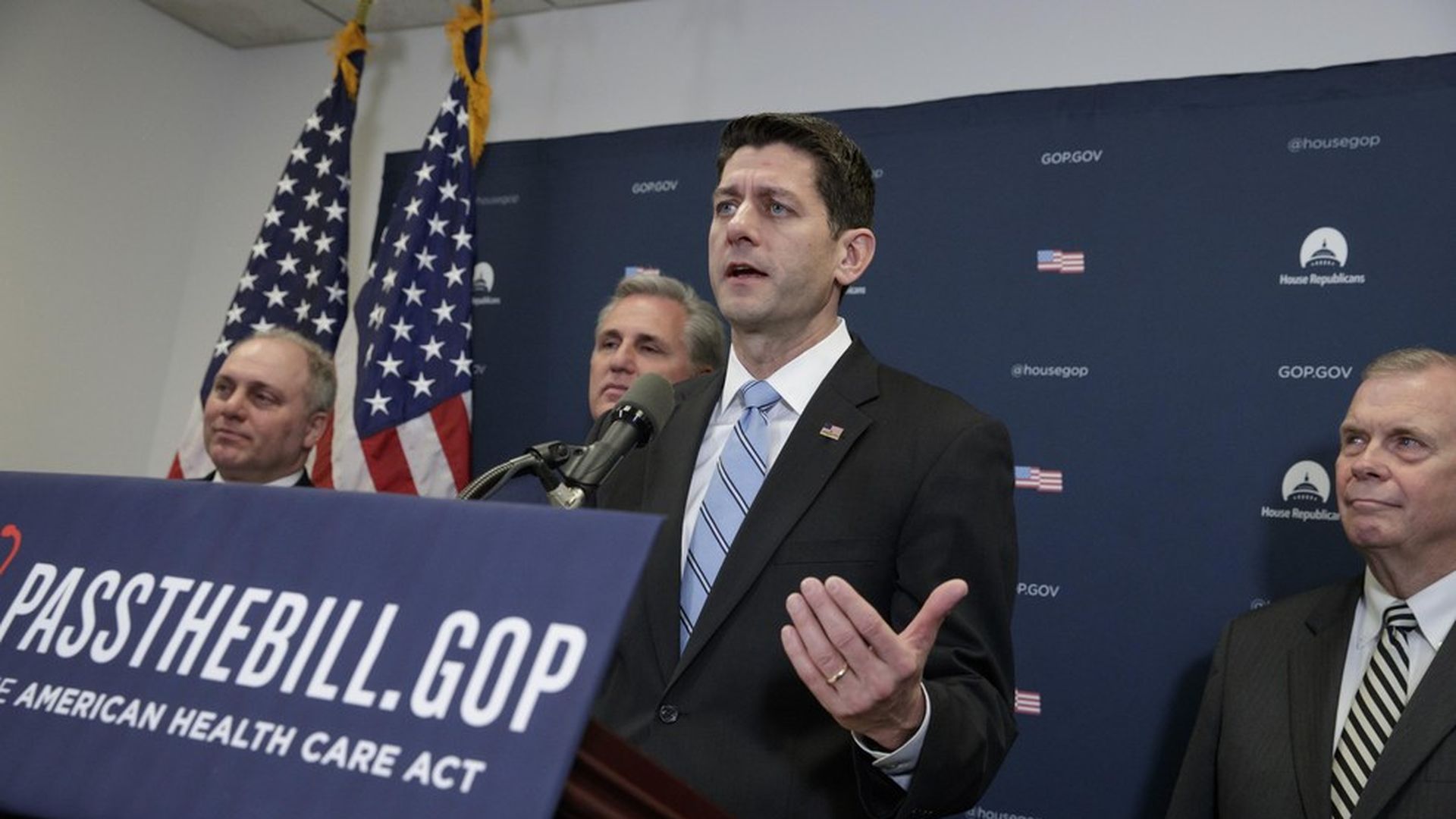 House Republicans were excited yesterday about the new "risk-sharing" program they're adding to Trumpcare, but Bloomberg reports that an actuarial analysis revealed it would require some things Republicans don't usually like.
The analysis, released today by Milliman, shows that the program would only work if:
It spent a lot more than the $15 billion Republicans want to spend, and:
If it uses government-set payment rates for doctors and hospitals.
If it doesn't do either of those things, it wouldn't reduce health insurance premiums, which is the whole point of the program.
Why it matters: It's a sign of how quickly the idea was rushed out to show progress in the Trumpcare talks. The GOP sponsors talked up the analysis yesterday as proof that their idea would work, but it's now clear that the study didn't really give them the endorsement they wanted.
Go deeper