Why men harass women on the street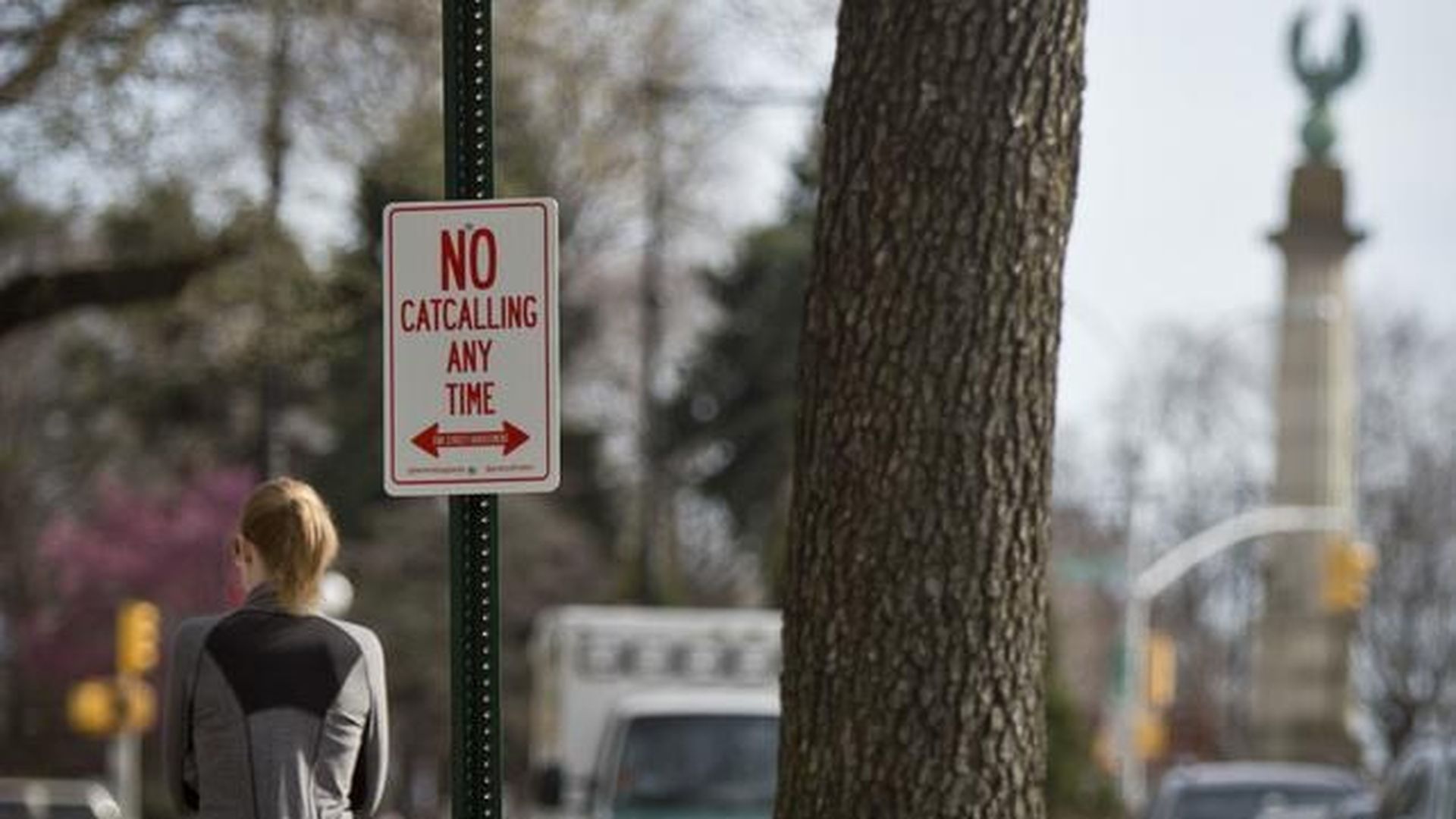 A study from UN Women and Promundo, an international research group, takes a look at the motivations behind why men harass women in the street, drawing its data from four Middle Eastern countries: Egypt, Lebanon, Morocco, and the Palestinian region, per NPR's Malaka Gharib:
One striking revelation is that education, specifically being highly-educated, plays a major role:
"Young men with secondary-level education were more likely to sexually harass women than their older, less-educated peers."
"Around half the men they surveyed, for example, said they felt stressed, depressed or ashamed to face their families. Perhaps harassing women is a way to assert their power," suggests Gary Barker, Promundo CEO and co-author of the report.
"These young men 'have high aspirations for themselves and aren't able to meet them,' he says. 'So they [harass women] to put them in their place. They feel like the world owes them.'"
Other findings from the analysis:"[O]f the 4,830 men surveyed, between 31 percent in Lebanon to 64 percent in Egypt admitted to having sexually harassed women and girls in public, from ogling to stalking to rape.""Barker and (co-author Shereen) El Feki suspect that factors contributing to the behavior include the region's high unemployment rates, political instability and pressure to supply their family's daily needs.""The harassment is also a way for young men to 'get their kicks' says El Feki. When the men in the survey were asked why they sexually harassed women in public, the vast majority, up to 90 percent in some countries, said they did it for fun and excitement."Global effect: The study's authors also acknowledge that, although their analysis pulls specifically on countries across the Middle East, female harassment on the street is a worldwide issue and motivations are similar motivations for men of different cultures.
Why it matters: "We know quite a lot about women and girls but nothing about men and boys" when it comes to harassment, said El Feki. The authors hope understanding the motivations behind such acts can offer insight into how to prevent them.
Go deeper