Why it matters: Trump can't take credit for modernizing nukes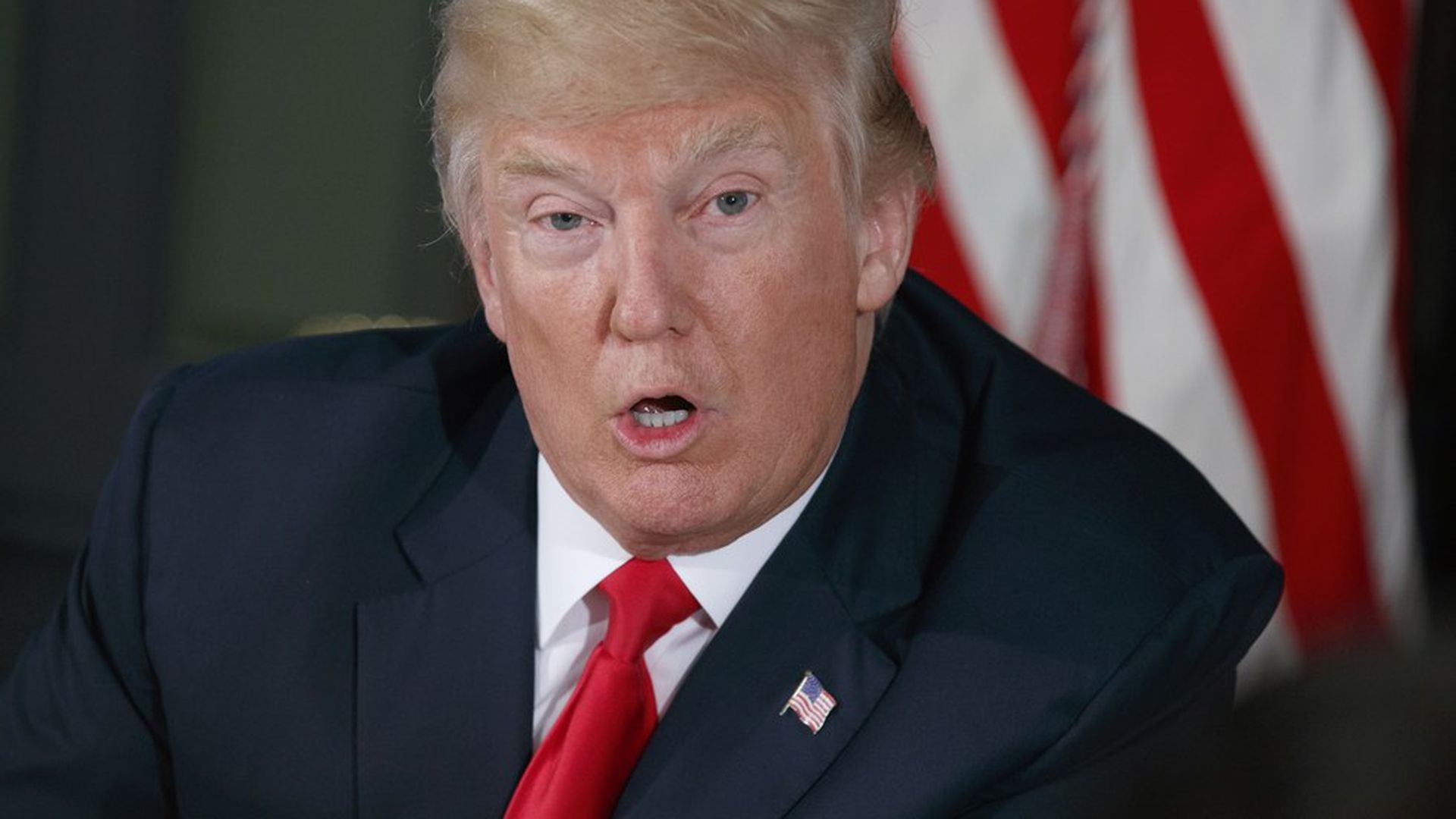 In a tweet on Wednesday, President Trump claimed his order to renovate and modernize the U.S. nuclear arsenal is responsible for it becoming "far stronger and more powerful than ever before."
Why it matters
He may not be responsible for how strong the American nuclear arsenal stands today. The assertion that it's already been modernized during Trump's presidency "is misleading at best, considering the process could take years," The Washington Post's Philip Rucker and John Wagner wrote Wednesday.
The facts
Trump did do something: The president issued a memorandum in January ordering a review of America's nuclear arsenal to ensure it is "modern, robust, flexible, resilient, ready, and appropriately tailored to deter 21st-century threats and reassure our allies." That's a Nuclear Posture Review that will set the administration's nuclear policy, per WaPo, after which modernization efforts would take years.
But any modernization is thanks to Obama, for now: But making the nuclear arsenal strong again started before he took office, for instance Obama's administration pushed for modernization starting in 2010, per Fox News. which led to developing a purchasing plan. Obama's Defense Secretary announced at the end of the administration that the Pentagon would be spending $108 billion over the next 5 years to work on it. The Department of Energy and Congress under Obama can also largely be credited with modernization effort, per CBS News.
Go deeper