Why experts are quietly concerned about bird flu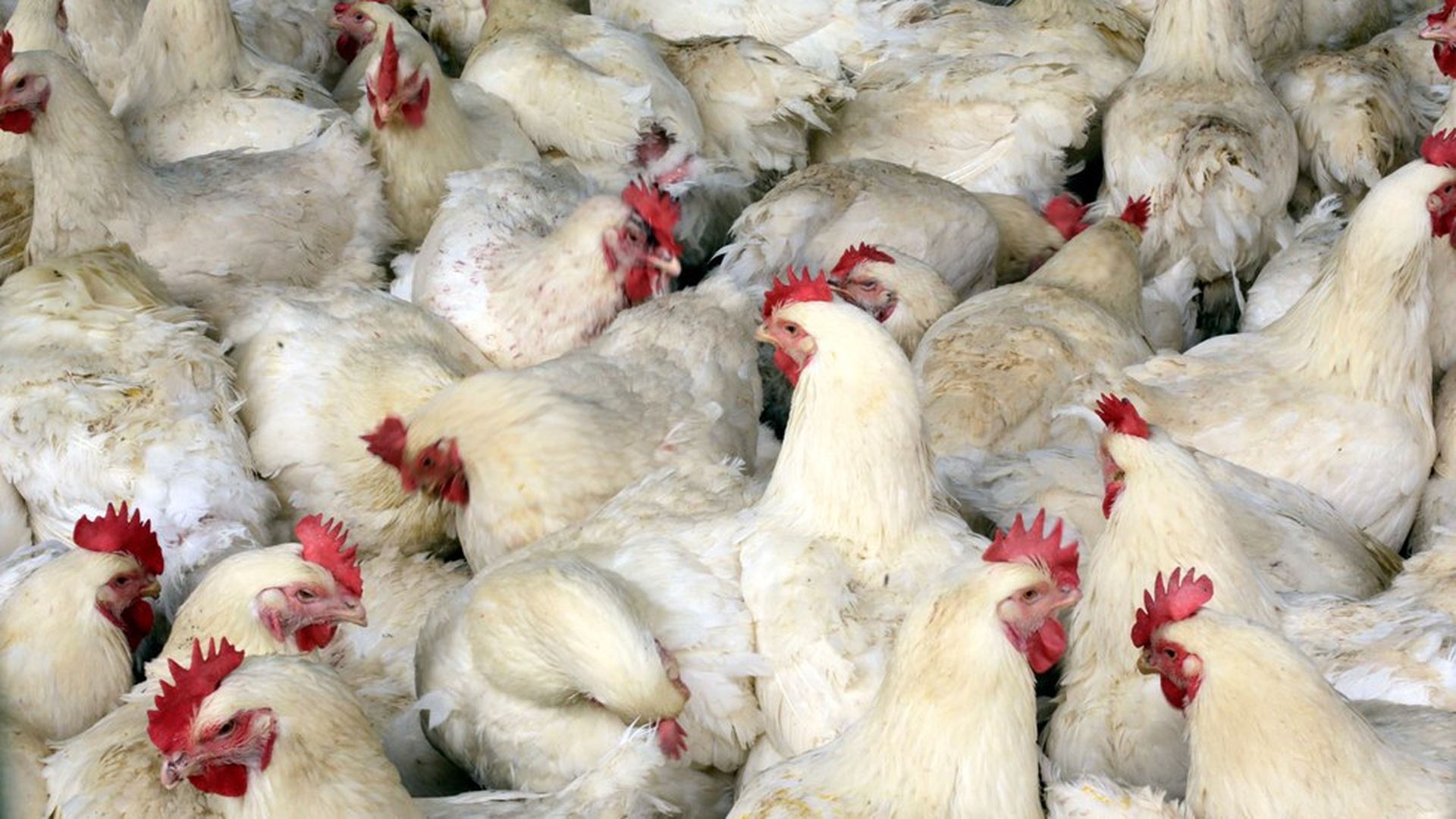 Global health officials are quietly ratcheting up concern about H7N9 bird flu, per the New York Times. "The number of human infections reported in [this epidemic] is almost as many as were reported during the previous four epidemics combined," notes the CDC of this years' flu season, though they believe this is due to increased spread among birds, not improved human transmission.
The bottom line: This particular lineage of H7N9 has long been "ranked as the influenza virus with the highest potential pandemic risk," according to the CDC. But there isn't yet a pandemic, and there might never be one. H7N9 could continue to be a small, regional problem like another influenza virus known as H5N1 has, or it could spread (comparatively) harmlessly, like H1N1/swine flu. Regardless, those who study the disease are watching it closely.
The CDC summarized recent developments in a September update of the Morbidity and Mortality Weekly Report, and in October the World Health Organization noted a seasonal uptick in cases.
Since October 2016:
1600 people have tested positive for the virus.
40% of those who tested positive have died.
The virus has become fatal in birds, which means it's potentially more deadly in humans.
The virus has split into two strains, which could interfere with vaccine development.
Research has shown it can transmit easily in ferrets. Viruses that succeed in ferrets are often successful in humans.
Reality check: Most of the infected humans caught the virus directly from birds. But it's not clear where a small number of people contracted the illness, raising concerns about human-to-human transmission. It's worth noting that bird flu strain H5N1, which first appeared in 2005, still can't successfully pass from person to person, so public health officials are slow to raise alarm.
Also worth watching: Australia just had one of their worst flu seasons on record, and the strains that circulated there are slated to be prevalent in the U.S. this flu season. But the U.S. has much higher vaccination rates than Australia, so the season may not be as bad, notes the NYT's Donald G. McNeil, Jr.
Go deeper