Why Breitbart's editor-in-chief thinks they're not a hate site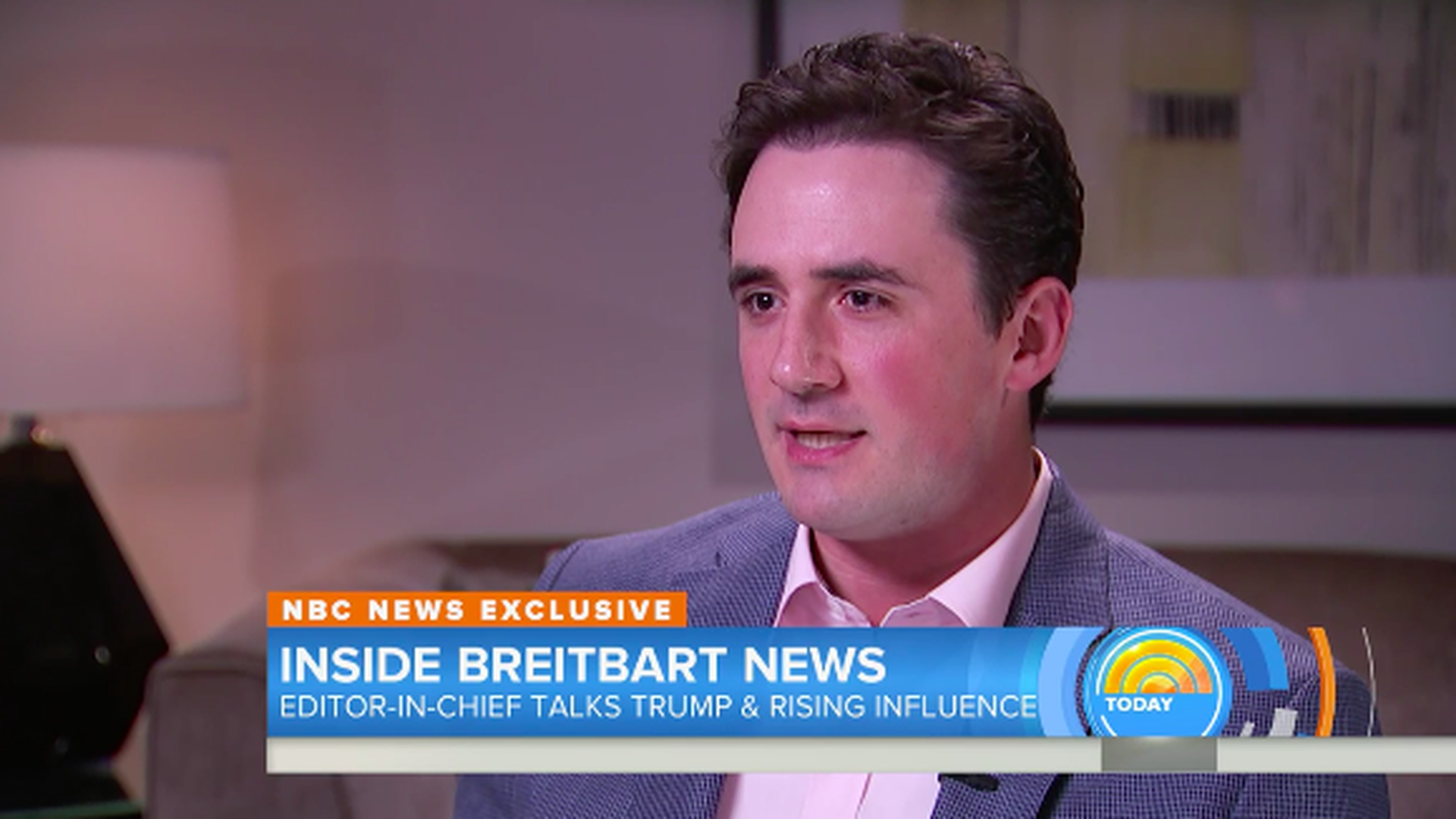 Alex Marlow, editor-in-chief of the controversial, right-wing news site Breitbart, told NBC that their site gets unfair, negative publicity and doesn't deserve the nickname "Trumpbart."
"There's a lot of Americans out there who I think would love to read our content, and they haven't been told that it's OK to do so. It's OK to check us out. We're not a hate site." — Alex Marlow to NBC's Stephanie Gosk
Covering Trump: Marlow said the site is "admittedly right of center" and that Trump "resonated specifically with Breitbart's readers. … So if he makes good on those promises, he's going to get a lot of favorable coverage. When we feel like the president is not honoring the pledges he made to the public, he's going to get critical coverage."
Remember: Steve Bannon, the guy who has the President's ear and trust, was Breitbart's CEO up until last August when he took the job as chief executive of Trump's campaign. Marlow said Bannon reaches out occasionally, but not often.
Popularity points: Since Trump's candidacy, the site, which has published incendiary headlines and as called by Bannon a "platform for the alt-right," has enjoyed an audience boost. Marlow said the site receives 20 million views a day.
Go deeper