WHO: 500,000+ new cholera cases in Yemen since April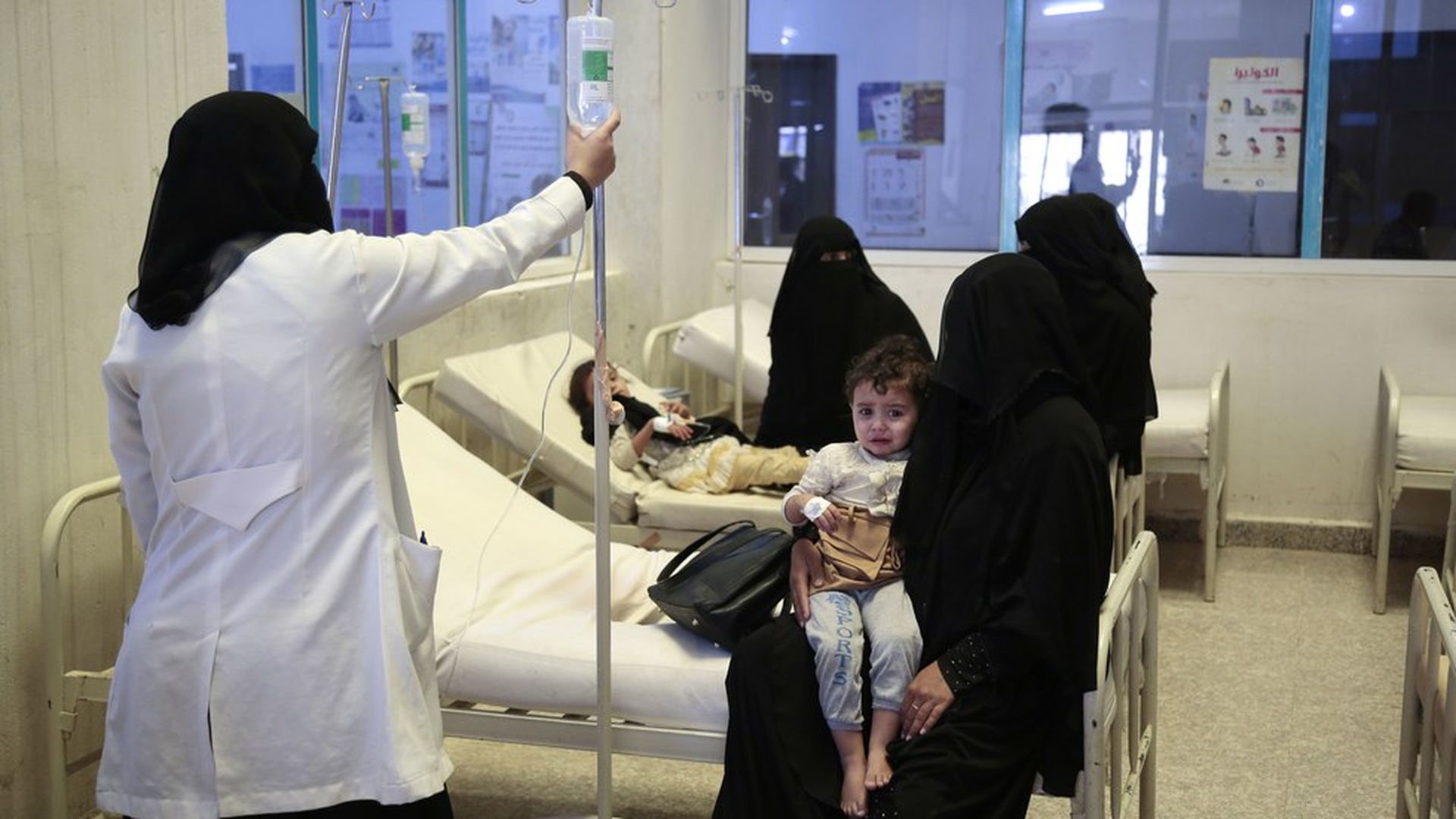 Cholera has infected more than half a million people in Yemen since April, according to a new WHO report. At least 1,975 people have died in what is currently the world's largest epidemic of the disease.
Overall, the number of cases has declined since early July, but 5000 people are infected each day and "the disease is still spreading fast in more recently affected districts, which are recording large numbers of cases." (89% of the county's districts have been affected.)
Worsening hygiene and sanitation conditions and a lack of access to clean water are fueling the epidemic. Cholera is contracted by ingesting food or water contaminated with human feces and, left untreated, can cause fatal dehydration.
One striking stat: More than 99% of people with cholera who can access health services are surviving. But nearly 15 million people are unable to get basic healthcare in the war-torn country, per WHO.
Go deeper