White House will push for earlier end to Obamacare Medicaid expansion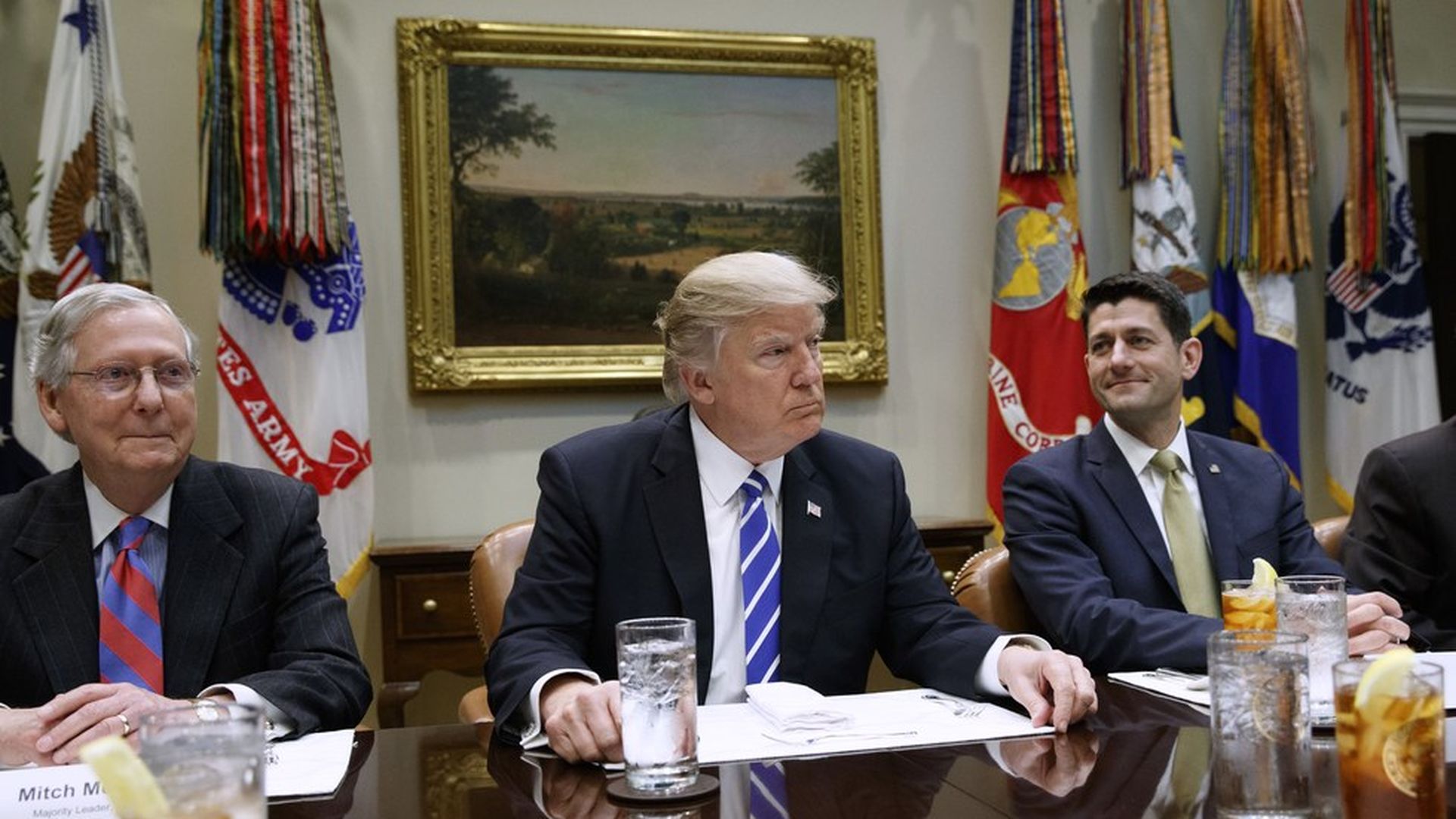 The Trump administration will push the House Republican leadership to move up the end date for Medicaid expansion in the Obamacare replacement bill, cutting off states' ability to enroll new people with extra federal funds in 2018 rather than 2020, according to a source with direct knowledge of the administration's plans.
The administration also wants to block states that haven't expanded Medicaid from doing so before the expansion ends. Both changes would be a major concession to conservatives, who don't want states to rush in and join what they see as an increasingly expensive entitlement.
Why it matters: The administration wants to signal flexibility with conservatives, but they've been running into resistance from House Speaker Paul Ryan and other top Republicans, who think they've already struck the best balance between states that expanded Medicaid and the ones that didn't. The changes could come up either at the House Budget Committee markup tomorrow — where Republicans are already worried about losing conservative votes — or at the Rules Committee next week, just before the package goes to the House floor.
One more for the radar: The administration is also open to changing the bill's tax credits to target more aid to low-income people, although they're not pushing it actively at the moment. Ryan's team has resisted the idea.
Go deeper