White House: Trump "clearly" has confidence in Sessions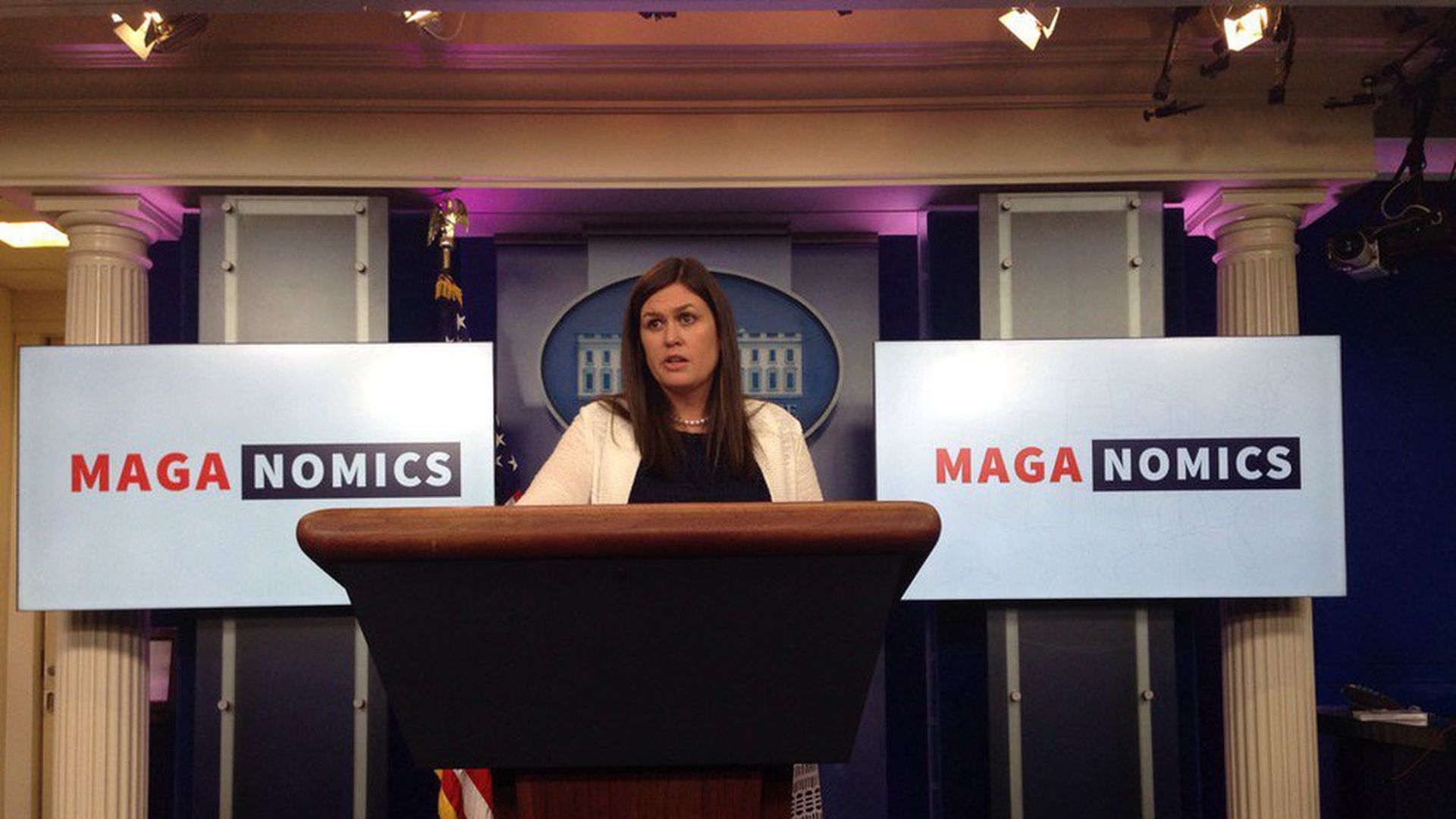 Deputy Press Secretary Sarah Sanders said Thursday that President Trump was disappointed in Jeff Sessions for recusing himself from the Russia investigation, but "clearly he has confidence in him or he would not be the attorney general." As for whether Trump wants Sessions to resign? "If he wanted someone to take an action, he would make that quite clear," said Sanders. Other highlights from the off-camera briefing:
Sarah Sanders:
Was Trump undermining his admin officials in the NYT interview? Sanders disagrees, said Trump was just "being very candid about feelings that he has."
On Robert Mueller: "The president is making clear that the special counsel should not move outside of the scope of the investigation." As for whether he'd fire him? "Although the president has the authority... [he] has no intention to do so at this time."
Does Trump regret saying McCain wasn't a war hero (in light of news he has brain cancer)? "I'm not sure about that."
WH Budget Director Mick Mulvaney
Visual presentation on MAGAnomics: Centers on 3% economic growth (despite the CBO's estimate of 1.9%).
Regulations: The administration is committed to "the war on waste." Since Trump's inauguration, 860 regulatory actions have been rolled back. Mulvaney then lifted up a massive stack of Obama regulations, and said they were all passed in the final months of his administration.
Mulvaney as a self-proclaimed deficit hawk: "I'm ok with larger deficits in the short term if the trade off is 3 percent growth."
Go deeper