White House: Today's indictments have "nothing to do" with Trump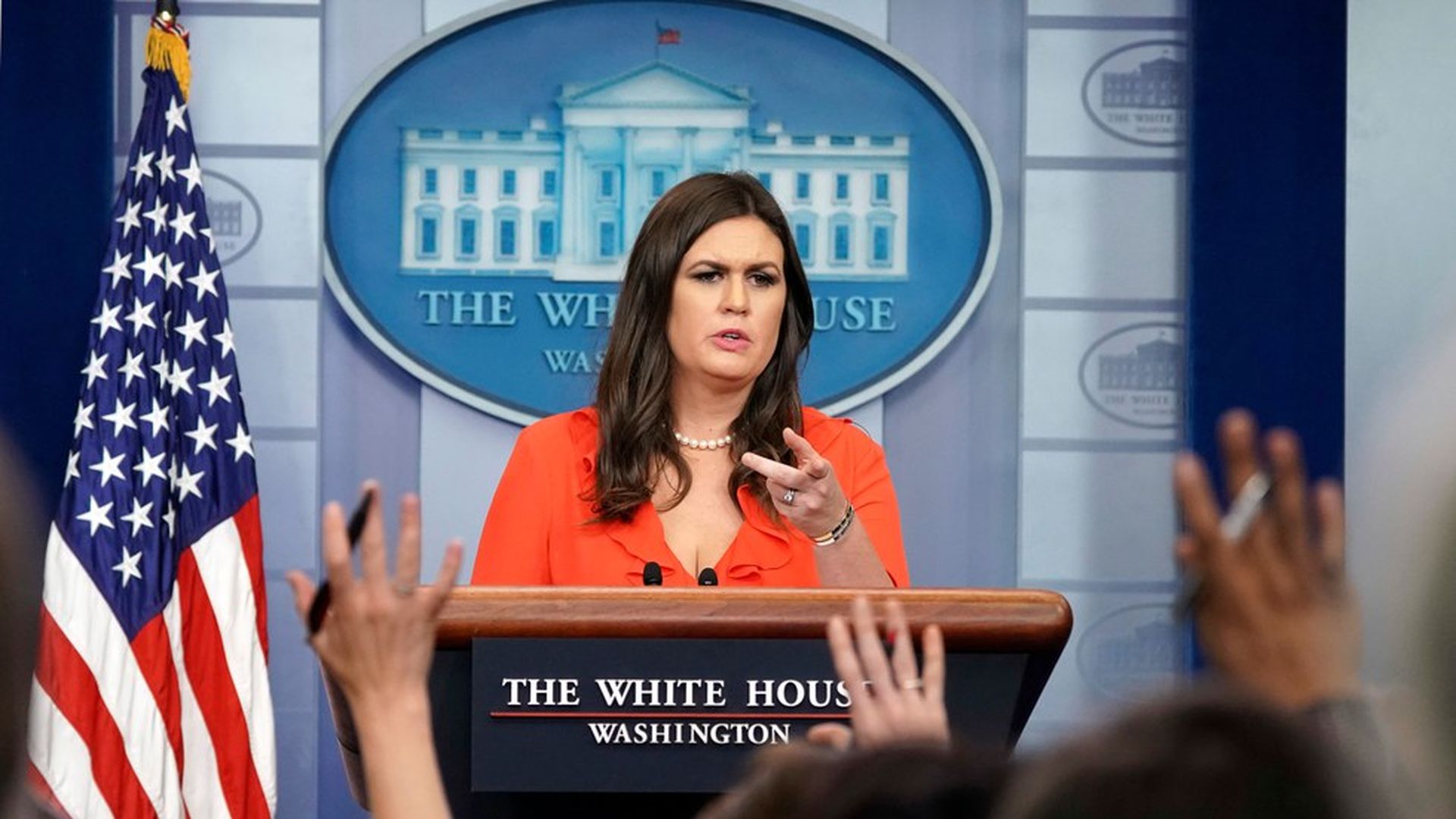 Press Secretary Sarah Sanders said the indictments of Paul Manafort and Rick Gates have "nothing to do" with Trump and his campaign. "We're not worried about it distracting because it doesn't have anything to do with us ... The real collusion has everything to do with the Clinton campaign."
The last known conversation between Manafort and Trump was in February, Sanders said.
On George Papadopoulos's March invitation to Trump to meet with Putin: "I'm not sure that the president recalls specific details of the meeting."
On Trump's hiring of Manafort and Gates: "There were seasoned operatives ... [Trump] hired Paul Manafort to oversee the delegate process, not much else." She said she has not asked the president whether he regrets the hiring.
On Papadopoulos's role: He served on a "volunteer advisory committee."
"There's no intention" to fire Special Counsel Robert Mueller, she added. "We still expect [the investigation] to conclude soon."
On Trump's reaction: He received the news "without a lot of reaction, because it doesn't have anything to do with us."
On presidential pardons in the Russia probe: Sanders said she hasn't spoken to the president about it.
One note on tax reform: Trump wants corporate rate to start at 20%, not decrease over time. But the House bill, which will be introduced Wednesday, may include a five-year phase-in for the rate to reach 20% by 2022, per Bloomberg.
Go deeper