White House to discuss cybersecurity, immigration with tech execs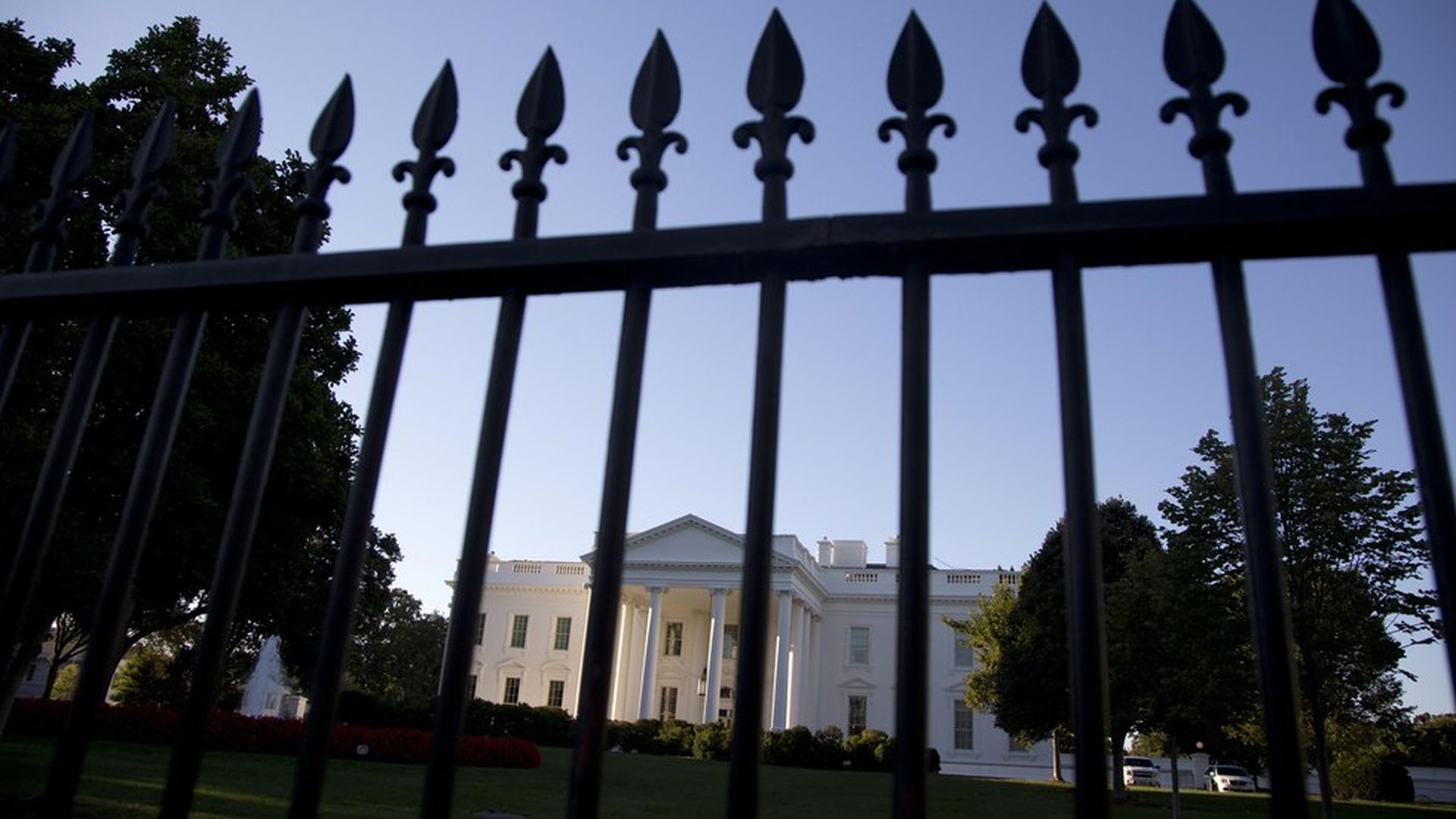 When tech execs meet with Trump administration officials this month, they'll split up into groups to "collaboratively develop ideas for how government can operate like a modern technology enterprise," according to the meeting agenda that was sent to invited execs and obtained by Axios.
The White House Office of American Innovation is encouraging participants to provide concrete steps that government can take to reach the goal and to identify areas where their companies can support the efforts. IBM, Oracle, Apple, Microsoft, Google, Amazon, Cisco and Intel, among others, have been asked to participate, sources tell us. Recode previously reported on the agenda.
What to watch: Despite tension with the Trump admin over social policy, sources say tech execs have been interested in engaging in the process, with uninvited execs clamoring for invitations. It will be interesting to see if the latest flashpoint — Trump's decision to pull out of the Paris climate change agreement, leading to the departure of Tesla's Elon Musk and Disney's Bob Iger from Trump advisory councils — has dampened tech sector interest in the June 19 meeting.
The 10 working group topics:
Cloud/Infrastructure: Moving government operations to cloud-computing platforms to save money and improve security.
Citizen Services: Improving the experience for citizens when they interact with government agencies, particularly online and in call centers.
Data Analytics: Tracking federal operations and performance in near real-time.
Cybersecurity: Improving federal defenses against increasing threats, through implementing industry best practices and technologies.
Big Data: Looking at how advanced analytics, including machine learning, can help eliminate fraud.
Contracting Reform: Improving how government buys products and services, particularly for the $80 billion spent on IT systems.
Talent Recruitment: Refreshing the government's ability to attract and retain the best and brightest.
Partnerships: How to leverage the smarts in the private sector and academia to modernize government— including allowing private sector employees take leave of absence to consult in government.
Immigration: Looking at how the H-1B visa program should be modified to eliminate abuse.
Future Trends: Identifying ways to "leap frog" emerging trends in computing rather than simply catching up to today's technology.
Go deeper