White House to cooperate with Mueller in hopes he'll clear Trump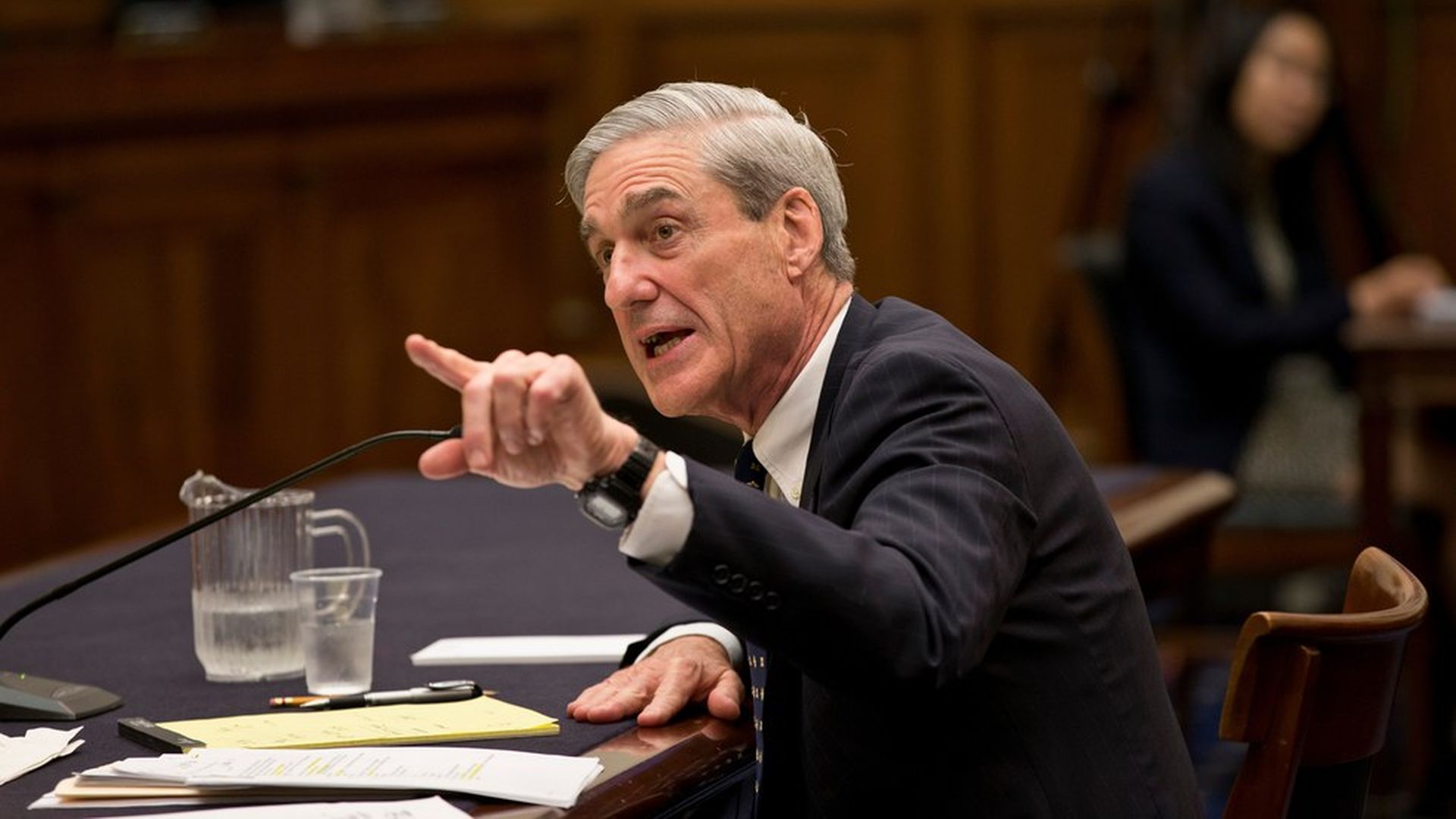 President Trump's White House is giving up a "scorched-earth strategy of publicly criticizing and undercutting" Special Counsel Robert Mueller in favor of cooperating with him, the New York Times reports. The hope is that cooperation will lend itself to a public declaration from Mueller that Trump is not a focus of the Russia probe.
Flashback: The president "has long sought such a public declaration." Before firing Comey, Trump was outraged that the then-FBI director refused to remove the "cloud" of the Russia investigation hanging over his head by saying publicly that he wasn't under investigation.
More, from NYT:
"The president's legal team is working swiftly to respond to requests from Mr. Mueller for emails, documents and memos, and will make White House officials available for interviews."
"More than a half dozen White House officials, witnesses and outside lawyers connected to the Russia inquiry have described the approach, which is as much a public relations strategy as a legal one."
"The president's legal team aims to argue that the White House has nothing to hide, hoping to shift the burden to Mr. Mueller to move quickly to wrap up an investigation that has consumed the Trump administration's first year."
"Whether the strategy will work is another matter. The plan rests on the premise that Mr. Trump has done nothing wrong ... and some lawyers connected to the investigation say that Mr. Cobb has been too willing to take the president at his word"
Go deeper