White House targets EPA climate-change programs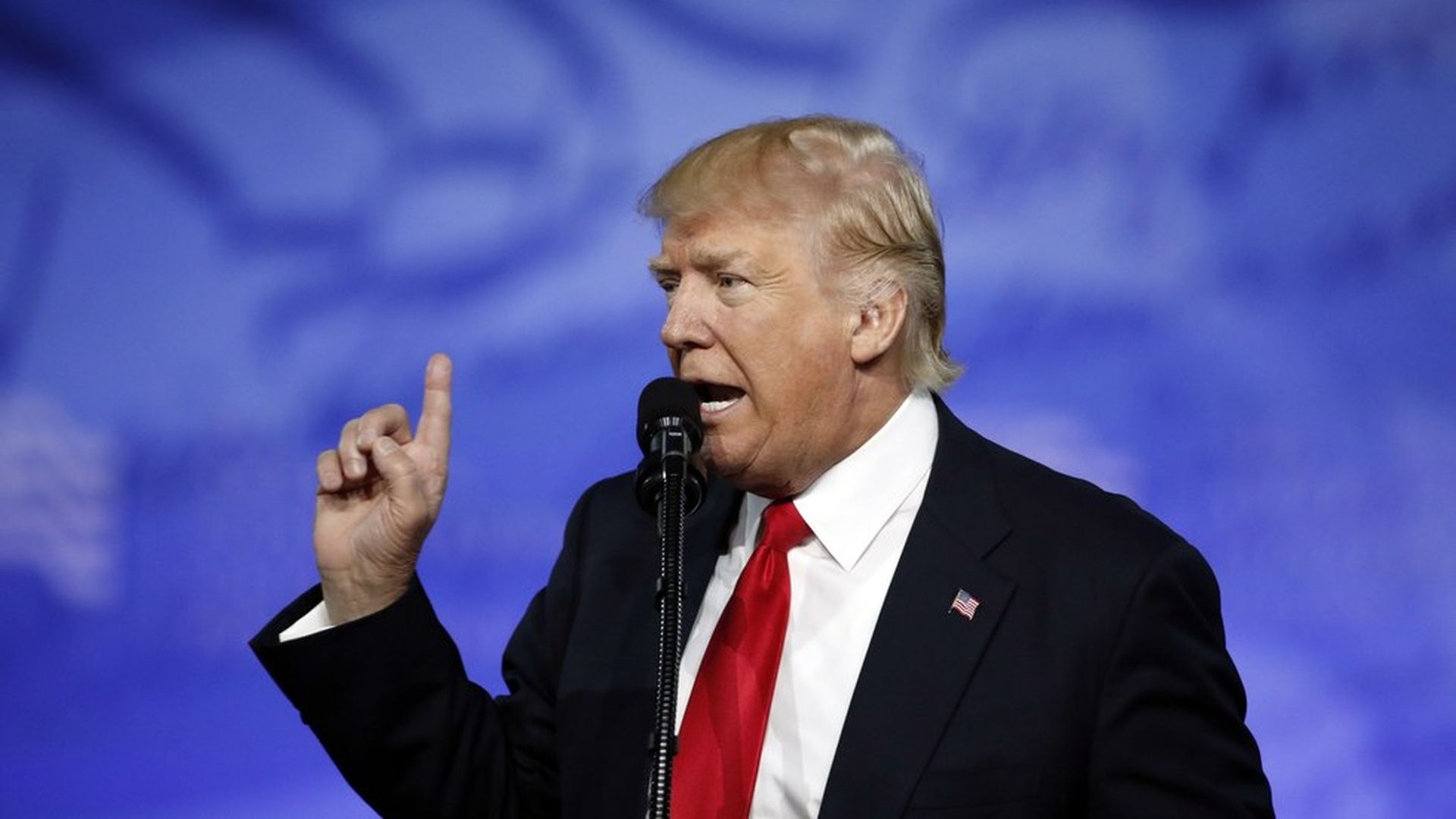 We hear the White House tomorrow will send Cabinet officials their first draft budget numbers.
One budget we'll be watching especially closely is the EPA ,which is the leading edge of the first wave of Trump's planned "deconstruction of the administrative state." Expect massive, transformational cuts, particularly to climate-change programs, top officials tell us.
Trump has made clear he wants the EPA to get back to its core missions of clean air and clean water. He views many of the global-warming programs as superfluous additions made by an out-of-control Obama EPA.
But, but, but ... Don't expect the topline budget numbers to change dramatically. Money saved from cuts to EPA and other agencies will be used to bolster the military — which is exactly what Trump promised on the campaign trail.
Go deeper