White House staffers on edge after first Scaramucci firing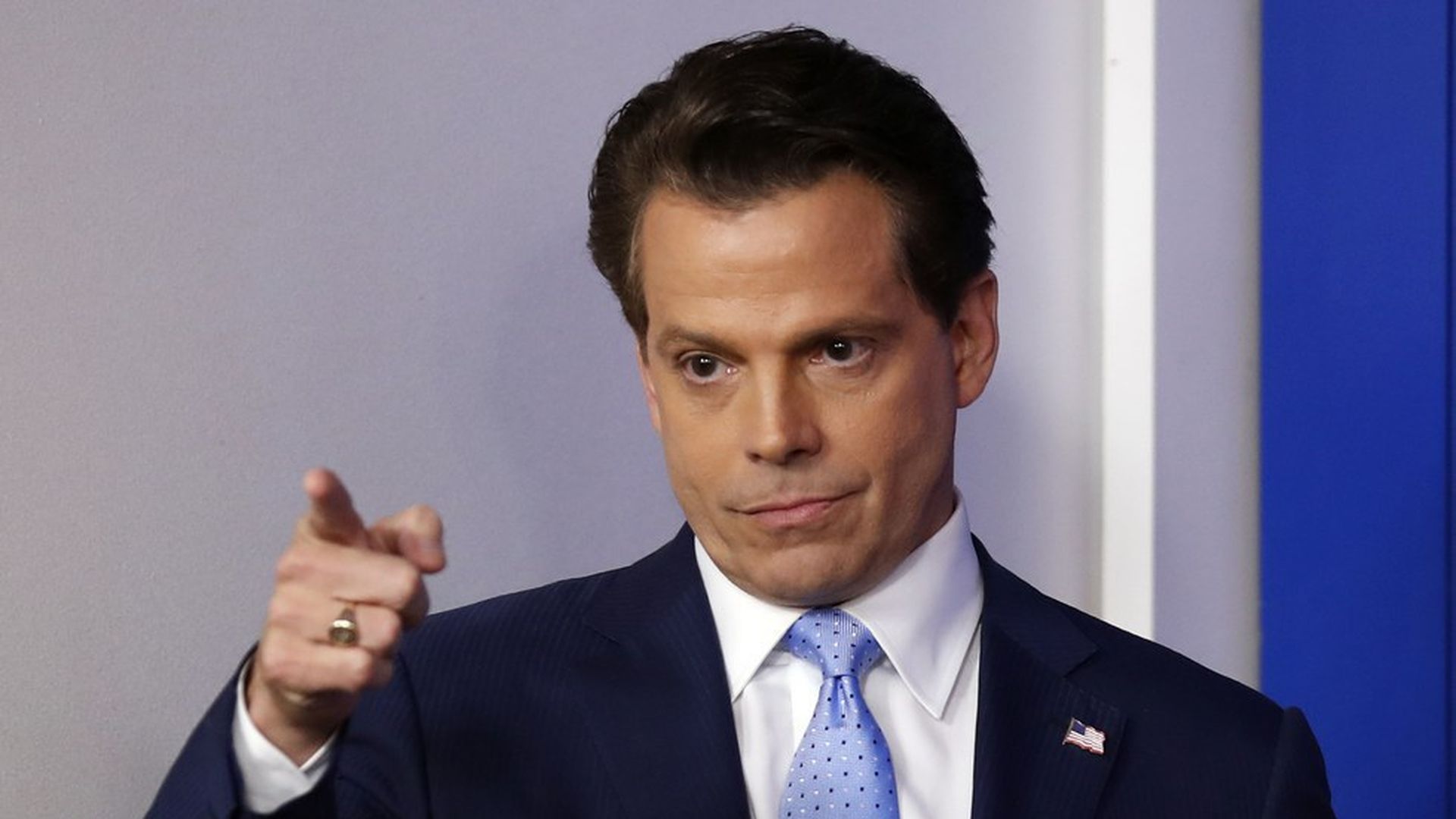 Michael Short, senior assistant White House press secretary, found out yesterday from Politico that he was going to be fired by the highly empowered incoming White House communications director, Anthony Scaramucci.
It's the first of what may be many sackings, with Mooch telling reporters that he was prepared to "fire everybody" to stop leaks.
The White House was in shock — many staffers on edge, with an atmosphere of extreme fear and concern. Maggie Haberman tweeted: "Michael Short is the first show trial in the Scaramucci era."
It wasn't supposed to happen that way. Mooch wanted to send a signal, but not in such a brutal way.
It was a miscommunication that went on for hours. Politico's story posted at 9:15 a.m. A little after noon, having heard from no one inside, Short resigned before he could be fired.
After finally hearing from Mooch around 6 p.m., Short texted Axios' Jonathan Swan: "He's being supportive of me. Feels bad about the situation but the seed had been planted months prior." (Late in the campaign, Short, who was frustrated by what he viewed as a dysfunctional and internally divided campaign, decided to resume working from the RNC full time, though he continued to run rapid response for the remaining debates and coordinate with the campaign through Election Day. Some of the Trump originals viewed the departure from New York as a sign of disloyalty, and the story was ultimately told to President Trump, who ordered Short be fired.)
Short was among the White House's Republican National Committee alumni. So the move undercut Chief of Staff Reince Priebus, leaving him with one fewer loyalists.
TIME's Zeke Miller tweeted: "Scaramucci sounding much more like a Chief of Staff than a Comms Director at the moment."
Go deeper