White House puts Iran "on notice"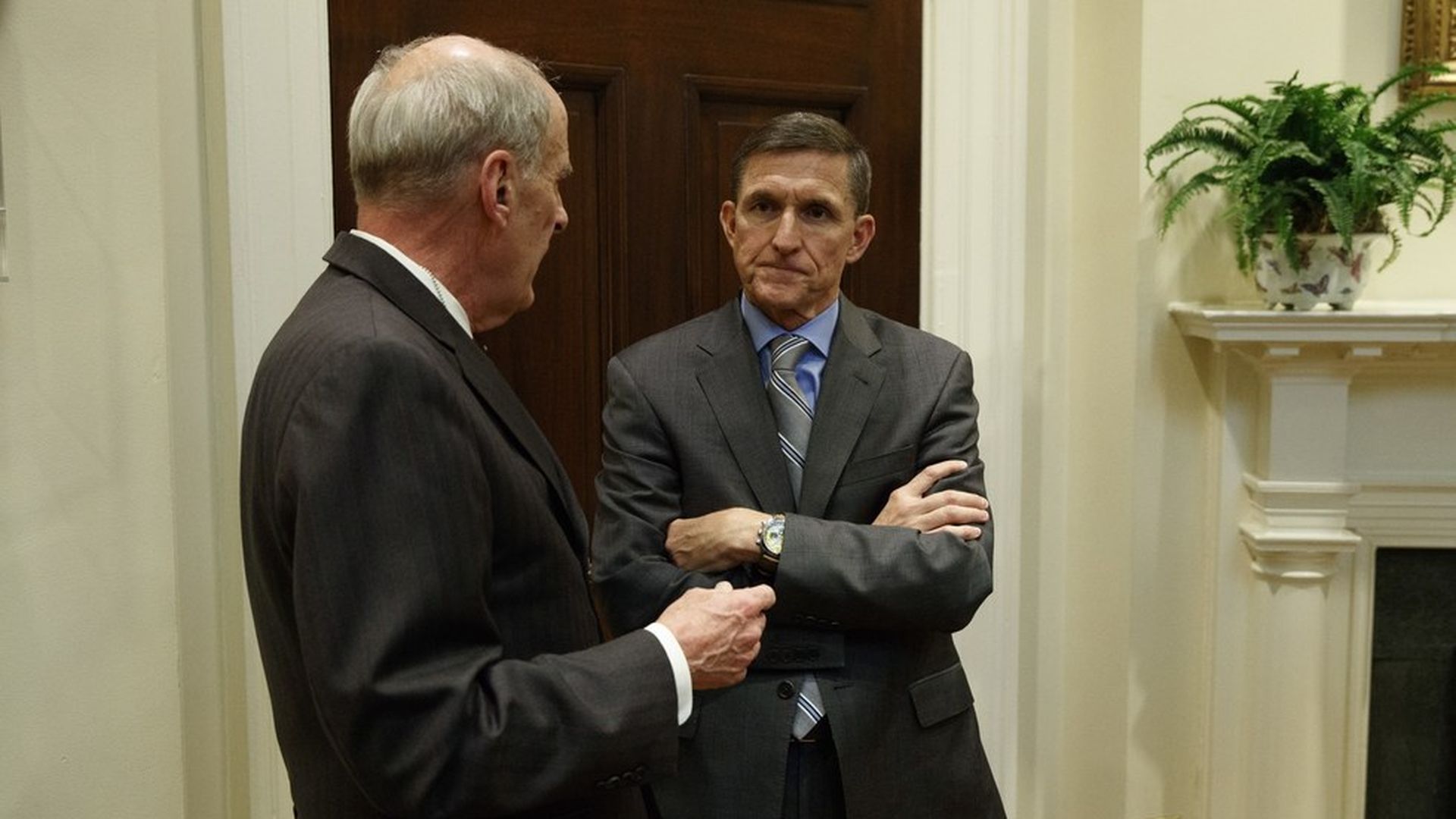 Gen. Michael Flynn made a surprise visit to the White House press briefing today to say the Trump administration is "officially putting Iran on notice." The reasons:
A recent Iranian ballistic missile test conducted this past weekend. The Trump administration says it's a violation of a U.N. Security Council resolution, and the U.N. is meeting today to discuss the test. Iran says it is not a violation. Check out our earlier story to read text from resolution 2231 in question.
The Monday attack by Iran-supported militants against a Saudi naval ship was actually meant to hit a U.S. ship, according to two Pentagon officials. The attack came in the same area where U.S. naval ships were attacked in October. Fox has the story.
Other attacks by Iran-supported militants against Saudi and Emirati vessels during the past six months, along with threats directed at U.S. and allied vessels.
Here's Nikki Haley's two cents: "What I told the rest of the Security Council members is we are only as good as if we enforce what happens."
Why this matters: Trump has said in the past he wants to dismantle the Iran nuclear deal, which restricts and monitors Iran's nuclear program.
Go deeper