White House leak crackdown leaks to media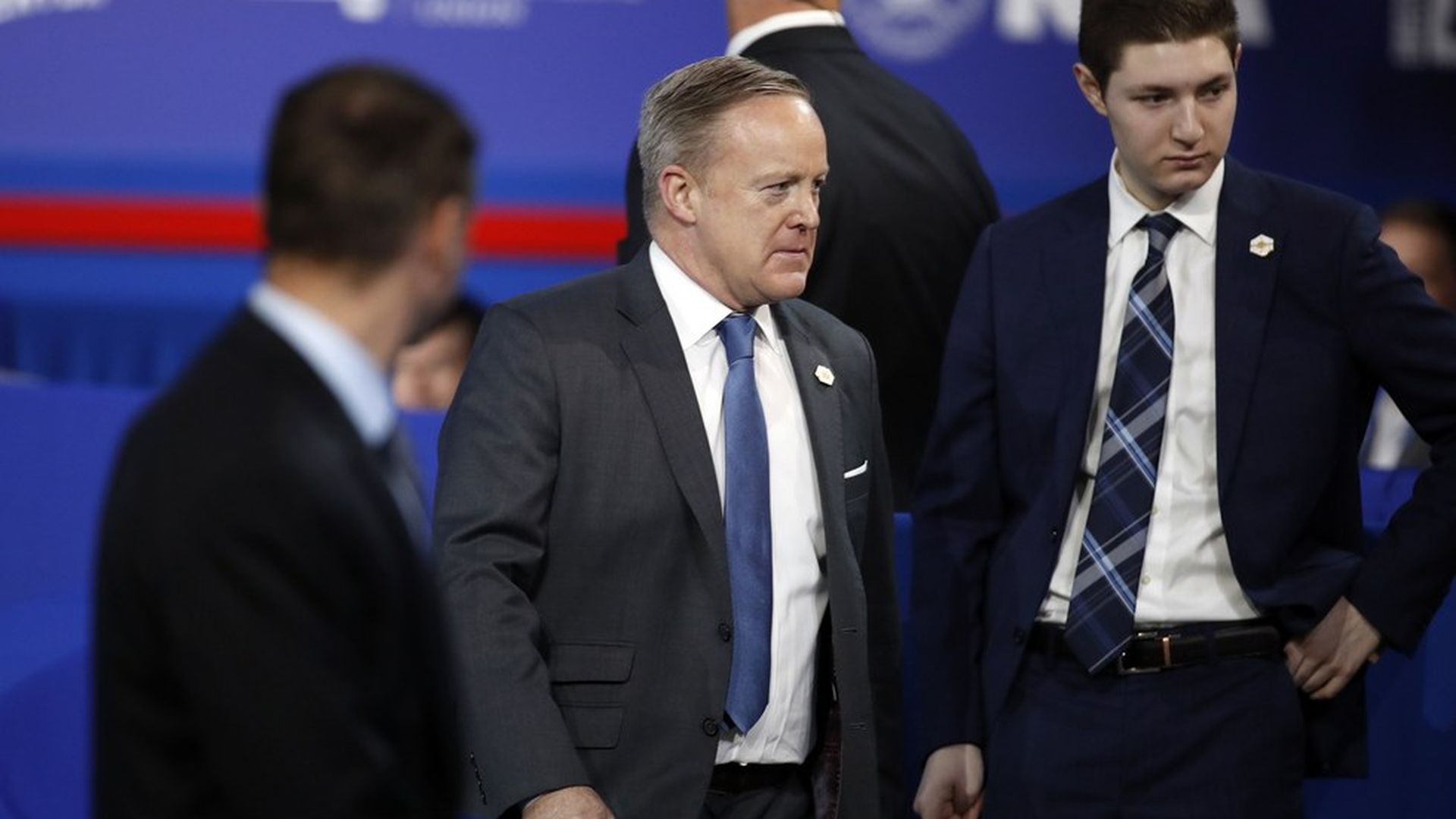 Sean Spicer did a phone check on White House communications staffers last week after several leaks about the administration painted a poor picture of the Trump team in the media. That crackdown on leaks was then leaked to Politico.
Spicer warned that using encrypted texting apps that delete messages — such as Confide, the use of which by DC Republicans was first covered by Axios — violates the Federal Records Act. He consulted with White House counsel Don McGahn before the meeting and White House lawyers were present during the meeting. The Federal Records Act pertains to federal agencies, while the Presidential Records Act covers the president and his or her staff.
Per Politico's Annie Karni: "Spicer also warned the group of more problems if news of the phone checks and the meeting about leaks was leaked to the media."
Go deeper