White House launches ACA repeal website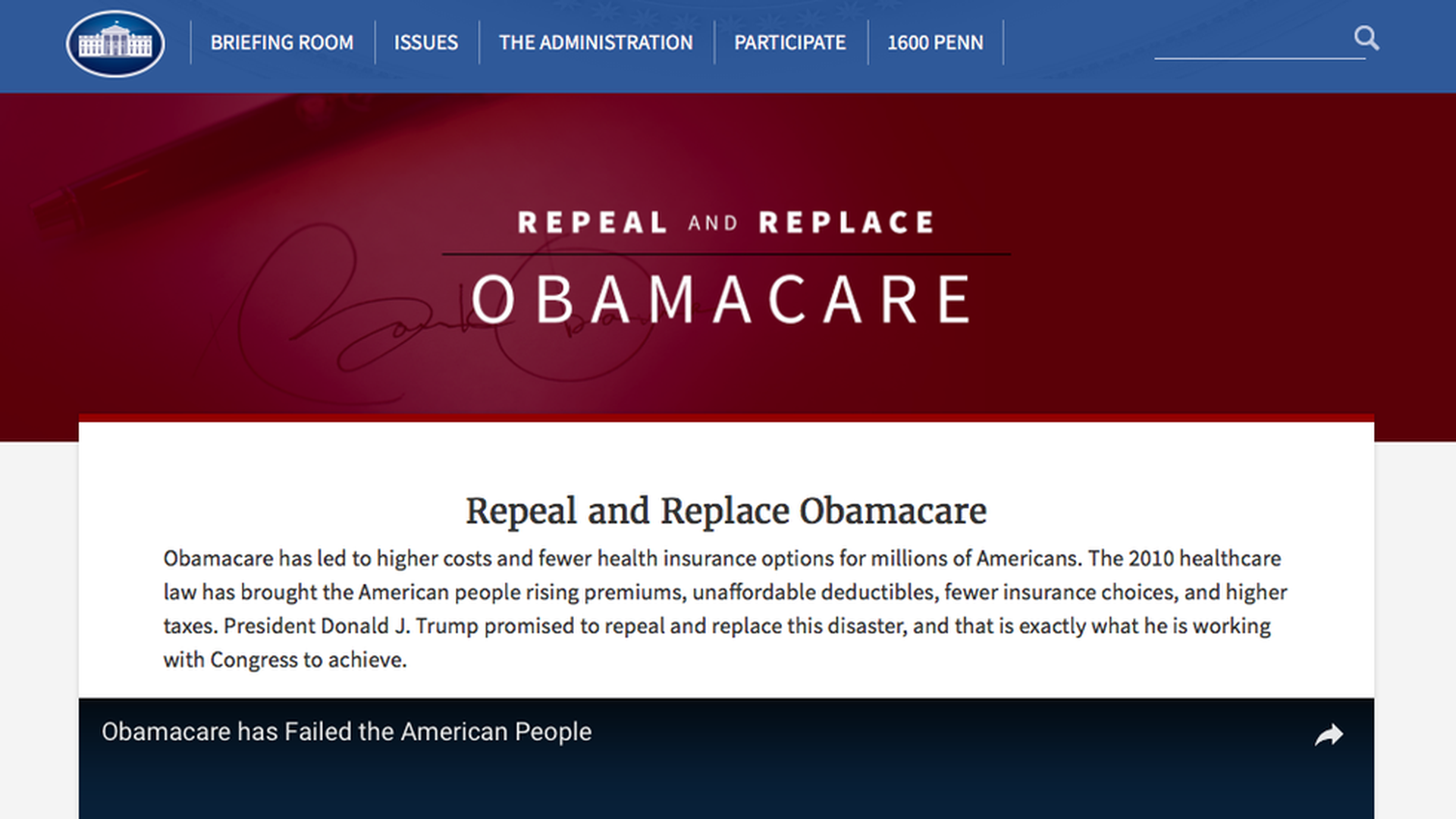 The White House is giving a push to the Senate health care bill with a new website highlighting the Trump administration's arguments for repealing the Affordable Care Act. It features a video outlining the problems it sees with the law — skyrocketing individual insurance premiums, insurers leaving the marketplaces — and statistics about the lack of competition and people who have paid penalties rather than buying health coverage.
The goal: "This page will highlight the complete disaster that has been Obamacare, and feature videos and personal stories of everyday Americans across the country who have been negatively impacted by its failure," per a White House official. It will be updated with highlights of the Senate's replacement plan after the bill is released tomorrow.
Why it matters: It's all part of the administration's efforts to build momentum for the repeal effort ahead of the Senate vote next week, and it could give a nudge to Senate Republicans who are reluctant to vote for the bill. President Trump will keep talking about the ACA's problems in critical states — he's likely to bring it up in Iowa today — and HHS Secretary Tom Price is tweeting videos with doctors and patients talking about the law's problems.
Go deeper