White House cites CNN poll where Obama and Bush outscored Trump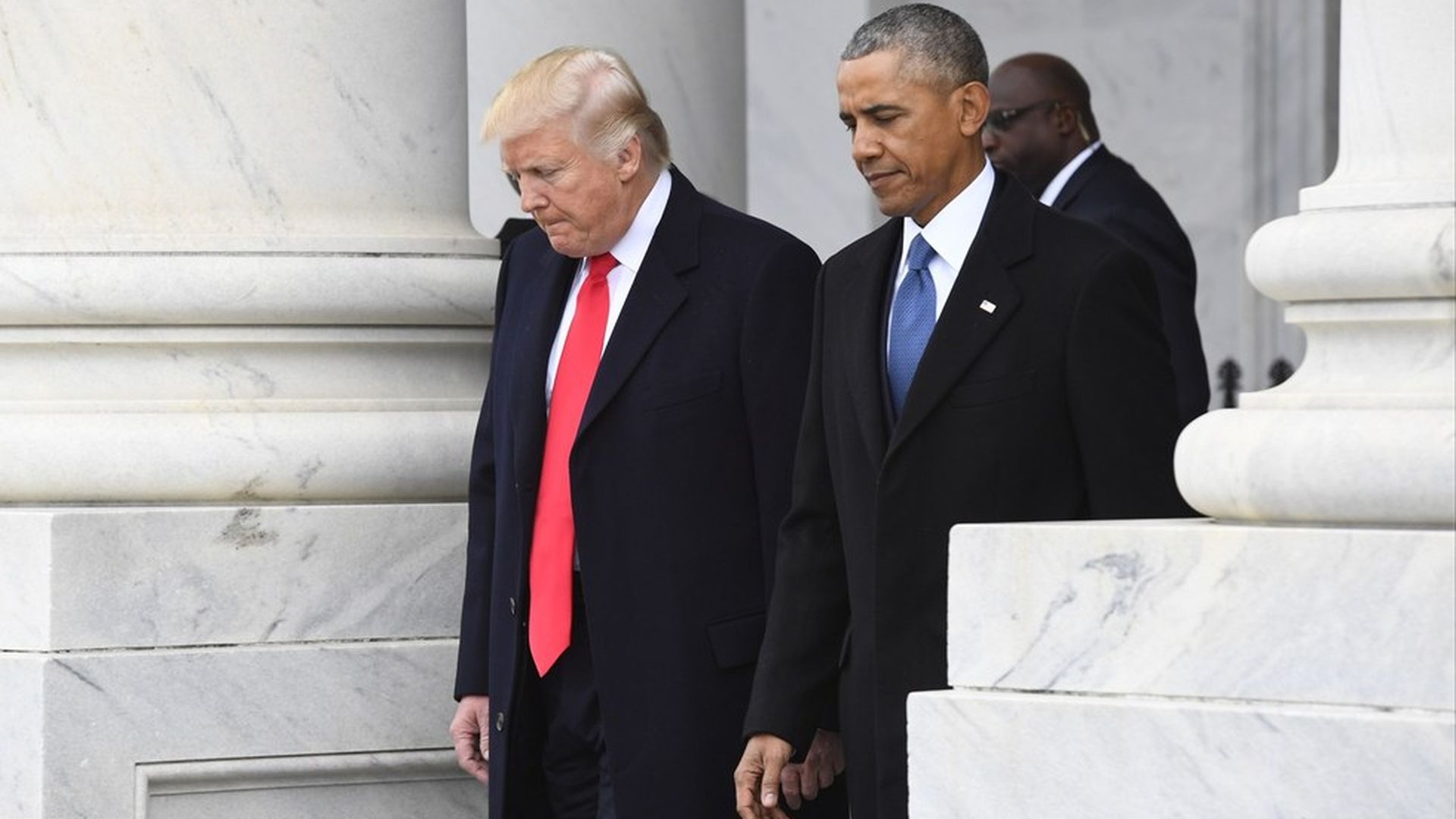 In @cnn poll 78% of @POTUS #JointAddress watchers say positive, 69% say policies will move country in right direction, 69% more optimistic— Sean Spicer (@PressSec) March 1, 2017
The news looks good: 57% of respondents to a CNN poll last night had a "very positive" reaction to Trump's speech.
But the context makes it look less sexy: 68% gave former President Obama a "very positive" reaction to his first joint session, compared to 66% for former president George W. Bush.
The same pattern came out on moving the country in the right direction, with 69% saying Trump would do that. Again, a good number, but Obama scored 88% in 2009, and Bush 91% in 2001.
Go deeper