White House: China 'starting to do something' on North Korea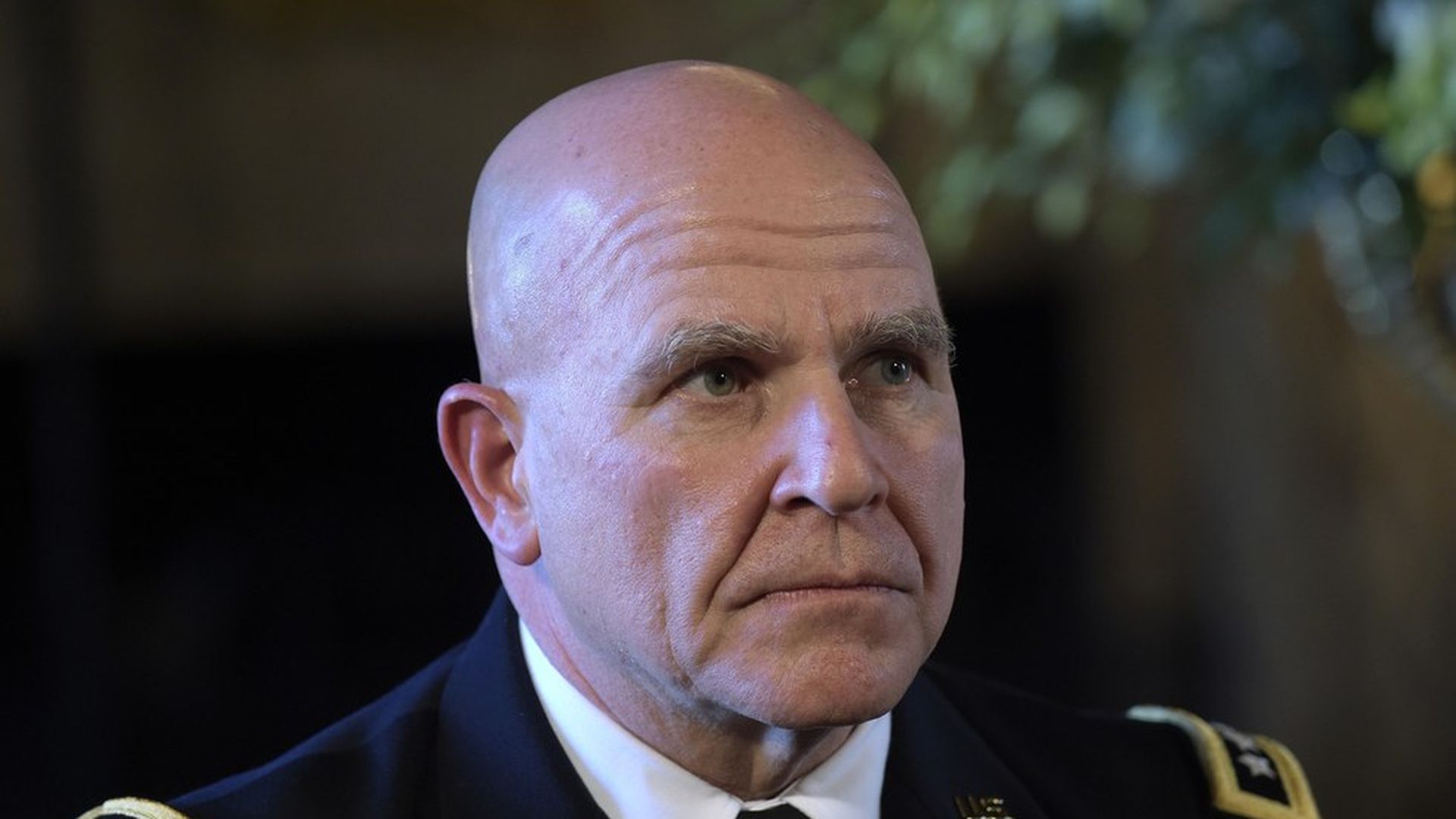 National Security Adviser H.R. McMaster praised China on Sunday for steps toward confronting North Korea — including public statements, messages in the Chinese press, and a "more strident and stringent enforcement of existing U.N. sanctions."
"Yes, we do see China starting to do something," McMaster told Chris Wallace on Fox News Sunday.
"But it is clear, more needs to be done. We are going to ask China to do more as we do more, as [well as] our South Korean and Japanese allies."
McMaster said the U.S. could not "tolerate" the risks from a North Korean nuclear buildup, and he accompanied his diplomatic stance with a renewed threat, saying Trump would solve the issue "one war or another."
Between the lines: For the U.S. audience, McMaster is giving Trump a pat on the back for successfully recalibrating his rhetoric on China. For the international audience, McMaster is prodding Beijing to amp up efforts to further isolate North Korea.
Go deeper