White House braces for long Mueller winter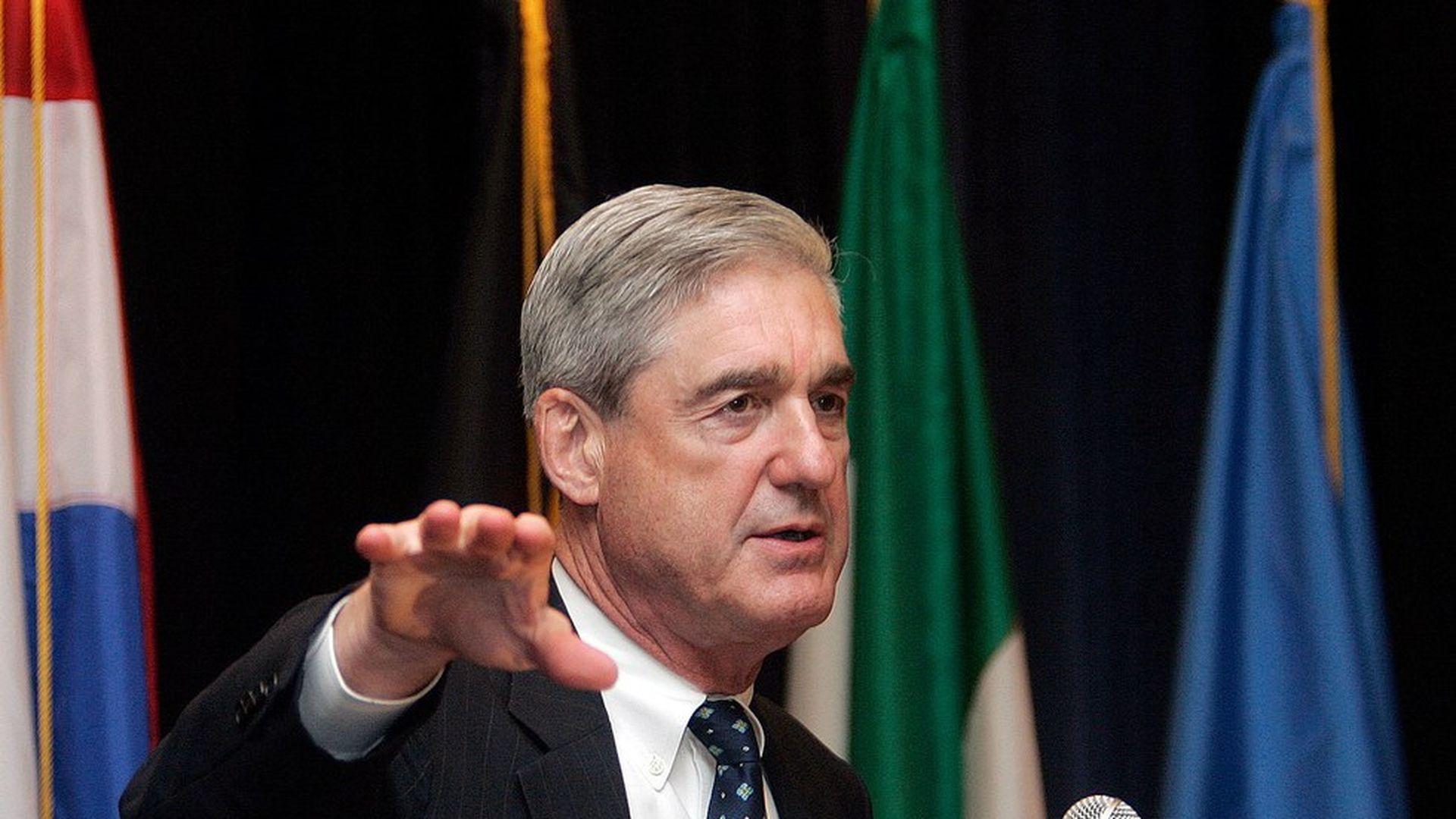 "Witnesses questioned by Mueller's team warn that investigators are asking about ... foreign contacts and meetings that have not yet become public, and to expect a series of new revelations," the WashPost's Ashley Parker and Carol Leonnig write atop column 1.
What we're hearing: I'm told that Mueller's team is rooting around inside Trump world more deeply than is publicly known. Outside West Wing advisers tell me that may create a showdown.
More from the Washington Post:
"One Republican operative ... described Mueller's team 'working through the staff like Pac-Man.'"
"[A]t least nine people in Trump's orbit had contact with Russians during the campaign or the transition."
White House lawyer Ty Cobb: "I've done my best ... to share my view that the perception of the inquiry — that it involved a decade or more of financial transactions and other alleged issues that were mistakenly reported — just wasn't true, and that the issues were narrower."
"Cobb added that those who have already been interviewed by Mueller's team have left feeling buoyed. ... [N]obody I know of was shaken or scared."
"The president ... has warmed to Cobb's optimistic message ... Cobb had initially said he hoped the focus on the White House would conclude by Thanksgiving, but adjusted the timeline slightly in an interview, ... saying he remains optimistic that it will wrap up by the end of the year, if not shortly thereafter. "
A White House official tells me: "The only people focused on or consumed by this are the press. The White House staff are working to carry out the President's agenda on behalf of the American people."
Go deeper