White House begins unwinding EPA clean water rule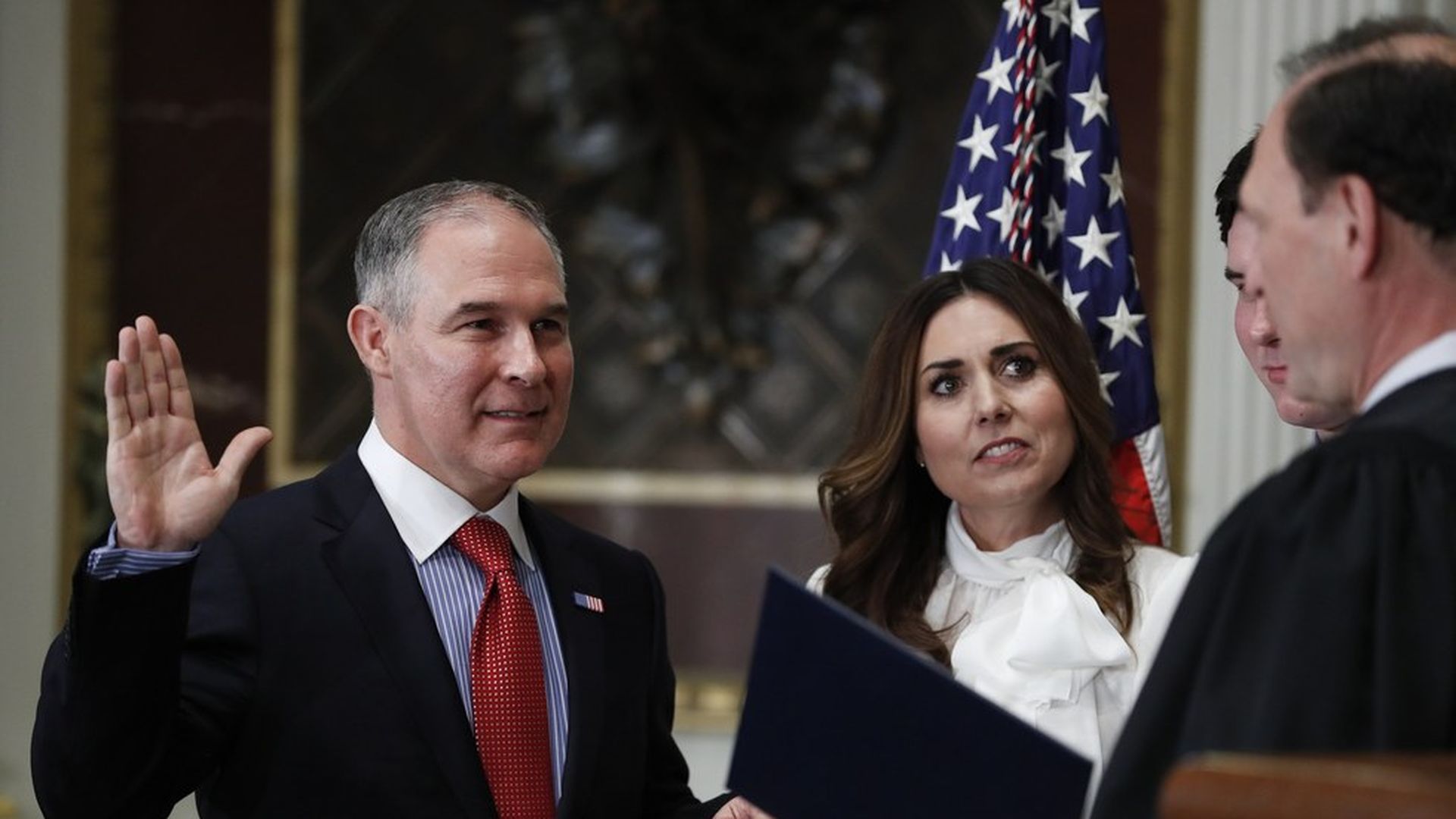 The White House begins attacking President Obama's specific environmental policies today with an executive order that launches the process of killing regulations designed to provide expansive federal water-quality protections.
Why it matters: The Waters of the U.S. (WOTUS) rule is a top target of Republicans and various industry interests, such as agriculture and home building groups, who say Obama's EPA grabbed power to regulate a vast array of minor streams and wetlands in a way that far exceeds what Congress allowed under the Clean Water Act. Politically, Trump's order attacking WOTUS allows the White House to get Republicans all over the Capitol on the same page about at least one thing at a time when they're splintered over tax reform and replacing Obamacare.
The executive order is only the beginning of what's likely a lengthy bureaucratic slog to abandon the rule. It's one that will likely face legal opposition from environmentalists, who say President Trump's EPA will thwart protections for smaller or intermittent but important bodies of water that are critical to health of major waterways.
The order instructs EPA and U.S. Army Corps of Engineers to rescind or revise the rule. A senior White House official said the Justice Department will back away from the legal defense — implementation has been stayed by U.S. Court of Appeals for the Sixth Circuit.
Between the lines: A draft of the order viewed by Axios plants the seeds for much more limited Clean Water Act oversight, and does it with a shout out to the late Supreme Court Justice Antonin Scalia.
It calls on the agencies, when crafting a new measure, to use the scope of regulation called for by Scalia's opinion written for a plurality of justices in a splintered 2006 decision on the topic. The late justice, citing Webster's dictionary, wrote that Clean Water Act regulation should be limited to "only relatively permanent, standing or flowing bodies of water," which means "water as found in 'streams,' 'oceans,' 'rivers,' 'lakes,' and 'bodies' of water 'forming geographical features.'"
Go deeper