White House: Alexander-Murray bill needs to go "further"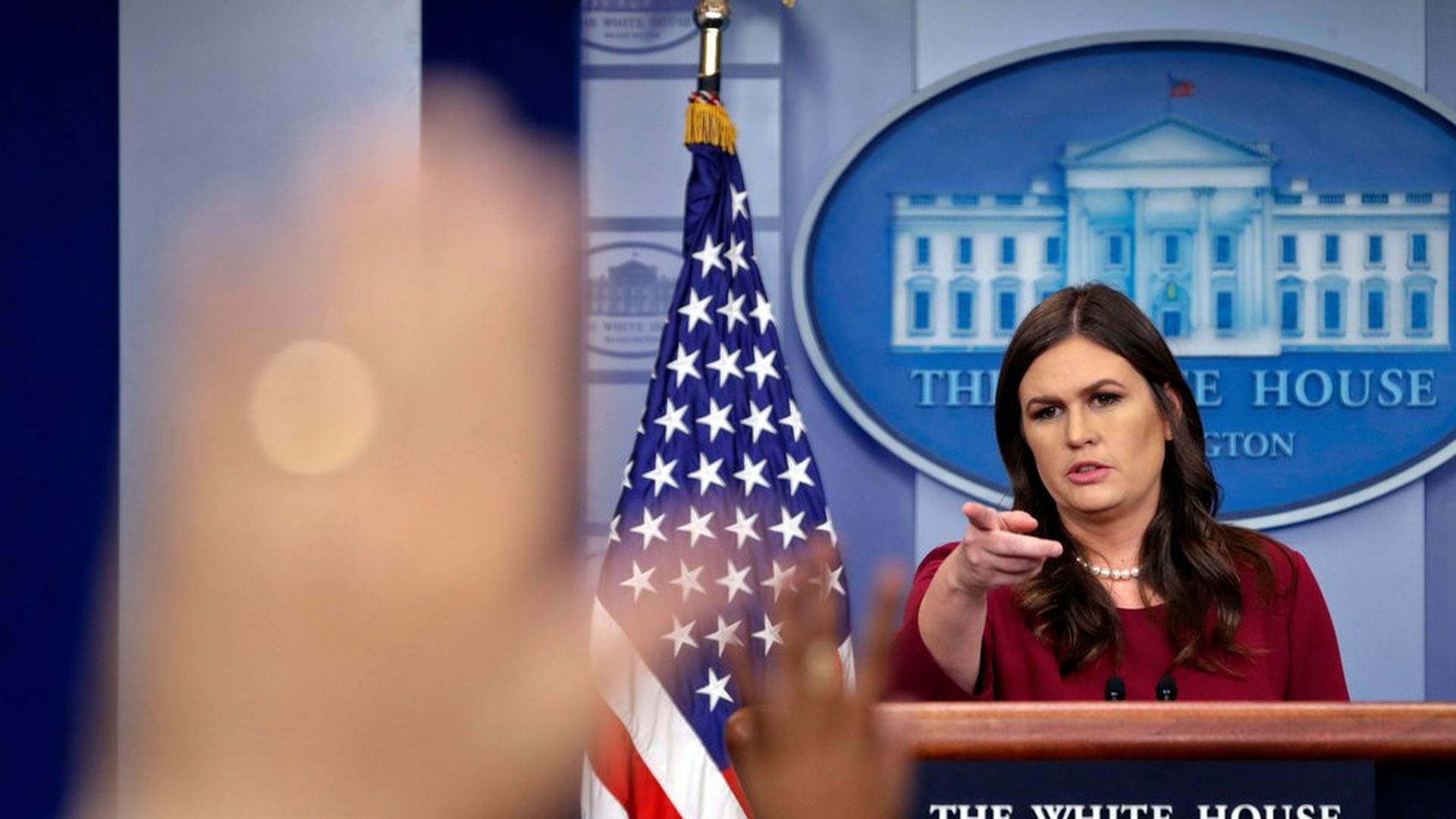 Press Secretary Sarah Sanders said President Trump does not support the bipartisan Alexander-Murray health care deal in its current form. It's "a step in the right direction," but the president wants the bill to "go a little bit further" in reducing premiums and allowing flexibility, she said.
Sanders also addressed the controversy surrounding President Trump and calls to Gold Star families. Asked if Chief of Staff John Kelly knew Trump would raise his son's death in responding to the controversy, Sanders did not directly address whether Kelly knew, but said the retired general was "disgusted" that his son's death had become politicized.
On Trump's calls to gold star families: The president has made contact with all individuals presented to him by the White House Military Office, Sanders said.Trump's "proof" of the contents of his call to gold star widow Myesha Johnson, disputed by Rep. Wilson, is the fact that staffers including John Kelly were present in the room when he made the call. Kelly thought the call was "respectful."Rep. Wilson is "disgusting" for politicizing the call, Sanders said. (Note: Johnson has corroborated Wilson's account.)Sanders did not deny that Trump, at some point during the call to Johnson's family, said the soldier "knew what he signed up for."
On NAFTA negotiations: Nafta is not dead "yet," but Trump has said it's a "bad deal."
Gov. Ricardo Rossello of Puerto Rico will visit the White House tomorrow.
On the liberation of Raqqa: "It is clear that Isis's so called caliphate is crumbling across Iraq and Syria."
On Mnuchin's comment that it's difficult not to give tax cuts to the wealthy: "That's not the focus" of Trump's tax plan.
On banning bump stocks: The ATF is reviewing bump stocks. There is no policy decision yet.
Go deeper