Where the Senate's health care bill goes from here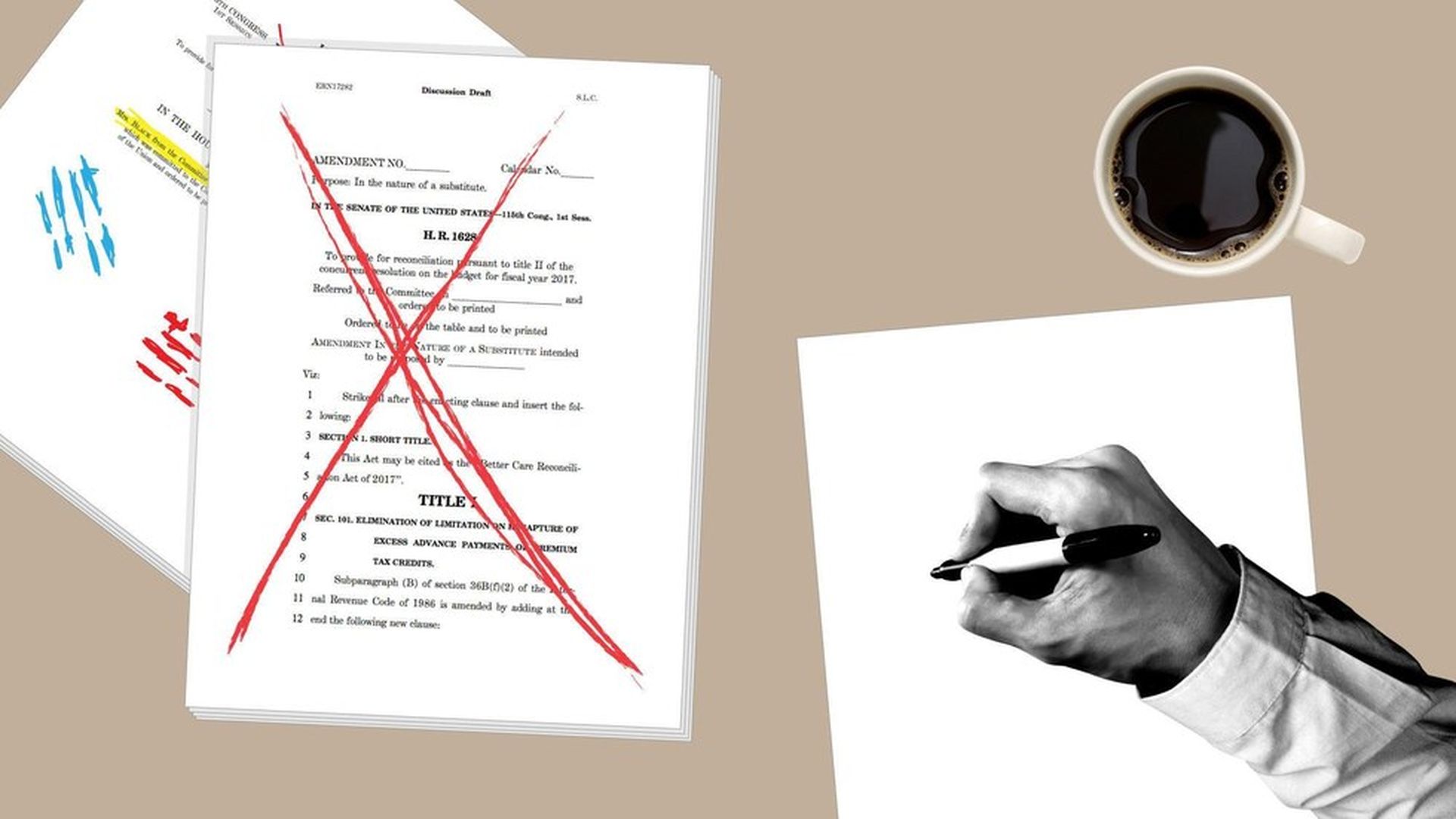 After scrapping their plan to hold a health-care vote this week, Senate Republican leaders' new goal is to get their party together around a new policy outline by Friday, so they can send that plan to the Congressional Budget Office over the July 4 recess and vote once they return.
Will it work? It's true that McConnell is a legislative MacGyver — always able to make something out of nothing at the last minute. And it helps that he has about $200 billion at his disposal to help bring more votes on board. And yes, this is almost exactly what happened in the House, so don't read too much into one canceled/postponed vote.
But none of the obstacles in McConnell's way have changed, or gotten any less severe: There is no natural point of consensus between those two camps; McConnell will have to manufacture one. Sen. Shelley Moore Capito said yesterday she opposed the bill because it "cuts traditional Medicaid too deeply," while Rand Paul said the bill "is currently not real repeal."
And President Trump remains a wild card: House Republicans didn't feel particularly well backed up when Trump called their bill "mean," then went out of his way to confirm doing so.
The short-lived idea of attack ads against Sen. Dean Heller, paid for by Trump's outside political organization, also didn't help win hearts and minds in the Senate.
Shortly before senators headed over to the White house, a senior GOP aide told Caitlin Owens to expect a "full court press" from the Trump administration. Once they got there, this was President Trump's idea of a full court press: "This will be great if we get it done. And if we don't get it done, it's just going to be something that we're not going to like. And that's okay, and I understand that very well."
The bottom line: An administration official tells Jonathan Swan that Friday is still the goal, but Hill Republicans are skeptical. They know how Congress really works: When you don't get something done by one recess, the real deadline is the next recess.
Go deeper