What's missing from the latest ACA repeal bill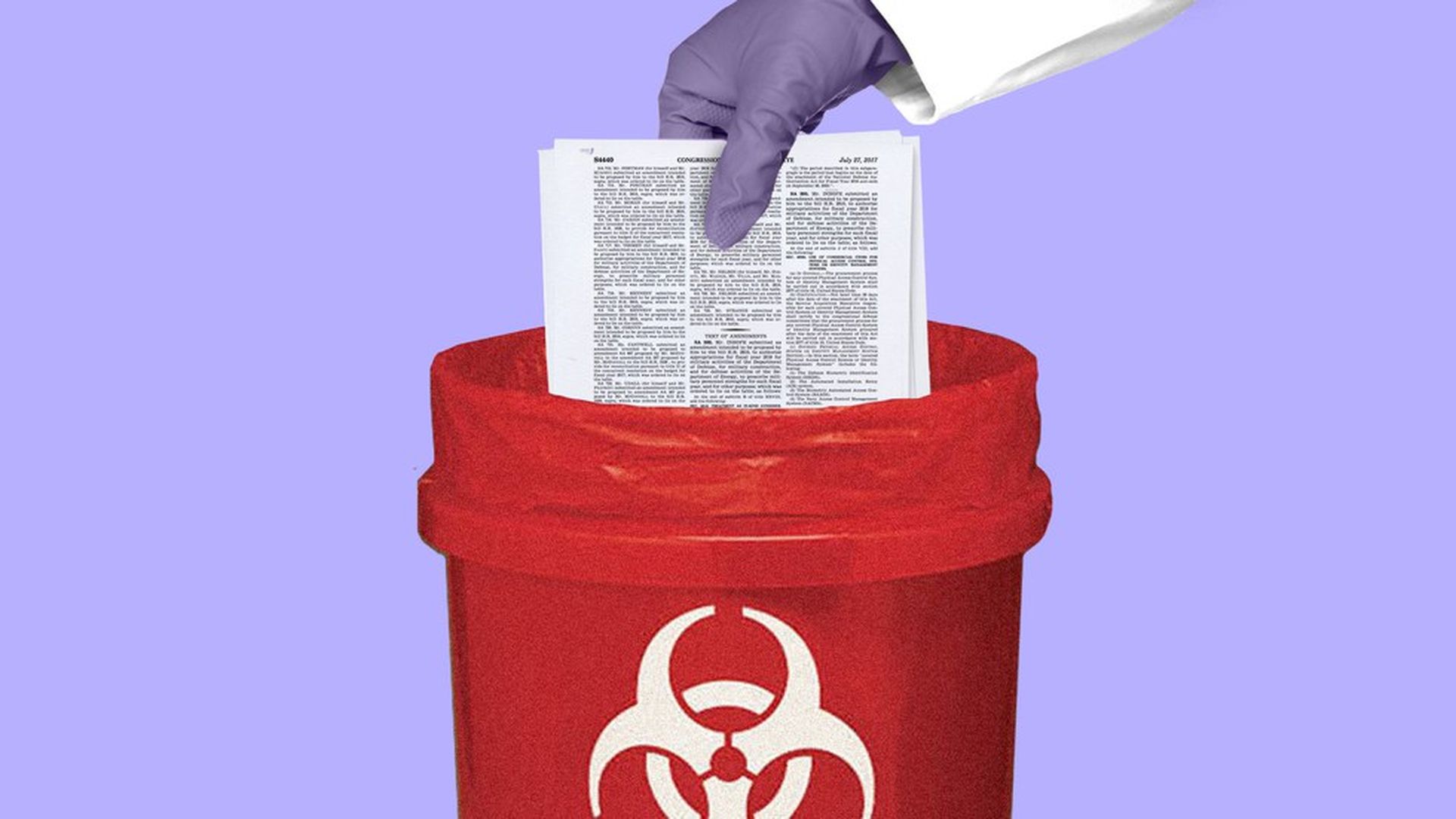 Throughout this summer's effort to repeal and replace the Affordable Care Act, Republican senators outlined a treasury of specific provisions they needed to see tweaked, added or eliminated in order to win their support. The latest effort, from Sens. Lindsey Graham and Bill Cassidy bill addresses almost none of them.
A quick rundown of some one-time must-haves that have gone missing:
A soft landing: Republicans went back and forth last time about how to gradually phase out the ACA's Medicaid expansion; which formula to use in setting new caps on the program's spending; and how to make new premium subsidies more generous. Graham-Cassidy comes with a steep cliff after which all funding for both the subsidies and Medicaid expansion would disappear.
Opioid funding: A former must-have for moderate Republicans, it's not in the new bill at all.
Taxes: Conservatives like Sens. Tom Cotton, Pat Toomey and David Perdue have complained about the ACA's taxes for years. Graham-Cassidy would leave many of the ACA taxes in place (a big reason why Sen. Rand Paul opposes it).
Pre-existing conditions: Any number of Republican senators said they wanted to retain the ACA's protections for people with pre-existing conditions. Graham-Cassidy would let states waive parts of those regulations.
Coverage estimates: The Congressional Budget Office said yesterday it will be able to determine whether the bill would meet the Senate's budget rules, but could not deliver estimates next week about its effects on premiums, the federal deficit, or the number of uninsured Americans.
A clear path through the House: The House has way more Republicans from blue states than the Senate does. Some representatives from New York have already raised concerns, and we're sure to hear more from California, New Jersey, Michigan and other states do the same.
Go deeper