What you missed from Trump's CEO summit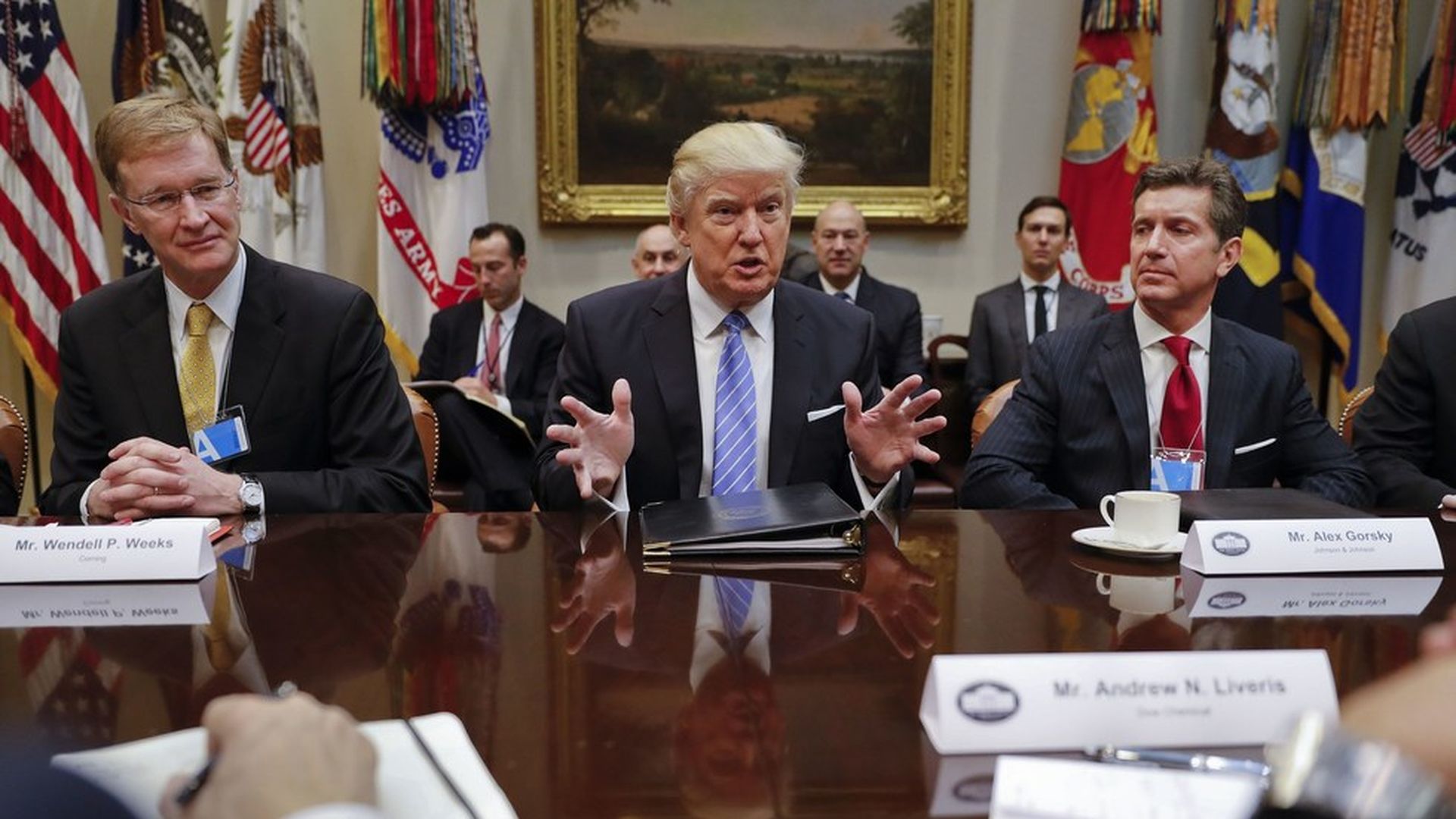 The president hosted a bunch of CEOs at the White House today. Big items below:
Promised to cut 75% of regulations affecting U.S. companies.
Said the corporate rate should go down to 15 or 20%.
Outlined a way to avoid the "big border tax" he's been threatening: "All you have to do is stay."
Who was there: Whirlpool, Under Armour, Dell, Ford, International Paper, U.S. Steel, SpaceX, Lockheed Martin, Corning, Johnson & Johnson and others...
Go deeper