What we know about the Senate health care bill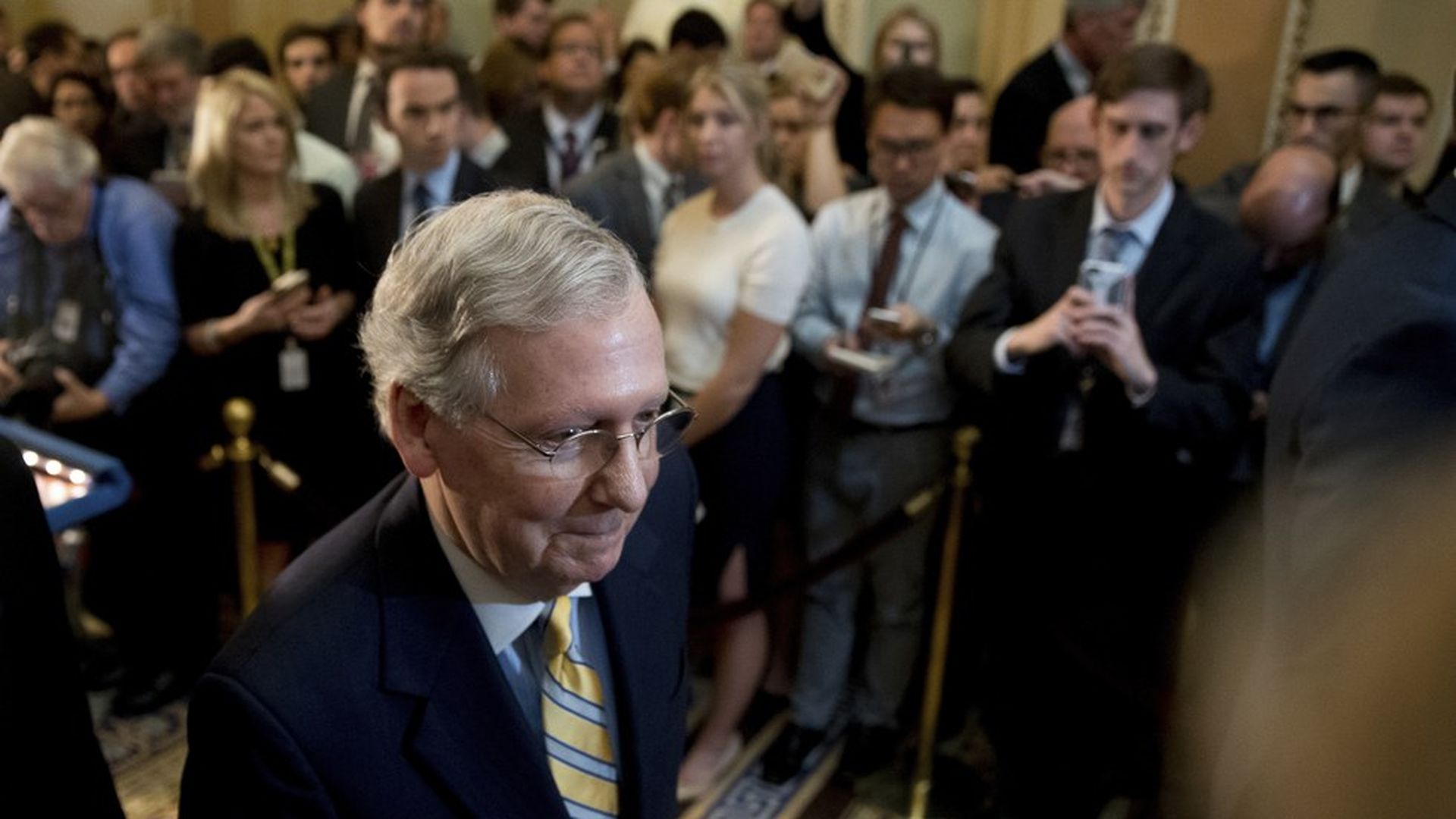 Senate Republicans are still deeply divided over the contents of their health care bill, and several big questions have yet to be answered. There's even talk of attempting a bipartisan alternative. And Majority Leader Mitch McConnell canceled the first two weeks of the August recess to give the chamber more time to work.
In short, things aren't looking good.
What we're hearing about the next iteration of the bill:
The Medicaid portions of the revised bill likely will stay largely the same as the first version — including the growth rate for new per-person funding caps and the process for phasing out the Affordable Care Act's Medicaid expansion. This is a loss for several moderates, including Sens. Dean Heller, Rob Portman, Shelley Moore Captio, Lisa Murkowski, Dan Sullivan, John Hoeven and Susan Collins. It's a win for conservatives, particularly Sen. Pat Toomey.A small tweak is likely to be added that would benefit Louisiana, a senior GOP aide told me. This would help with Sen. Bill Cassidy's concerns.
Sen. Lindsey Graham said he's working on an alternative health care bill, which he hopes would attract some Democratic support. An aide said he was scheduled to present on his plan at Tuesday's GOP lunch.
The jury's still out on whether to include Sens. Ted Cruz and Mike Lee's Consumer Freedom Option in the bill, but there's a strong chance it doesn't meet Senate budget rules anyways. That means it could be subject to a 60-vote threshold to be included — whether as an amendment or part of the overall bill — and it surely wouldn't muster that many votes.
There will be additional funding for the opioid epidemic — likely $45 billion — as well as a provision saying people can use health savings accounts to pay their insurance premiums.
Go deeper