What Trump's opioids plan will — and won't — accomplish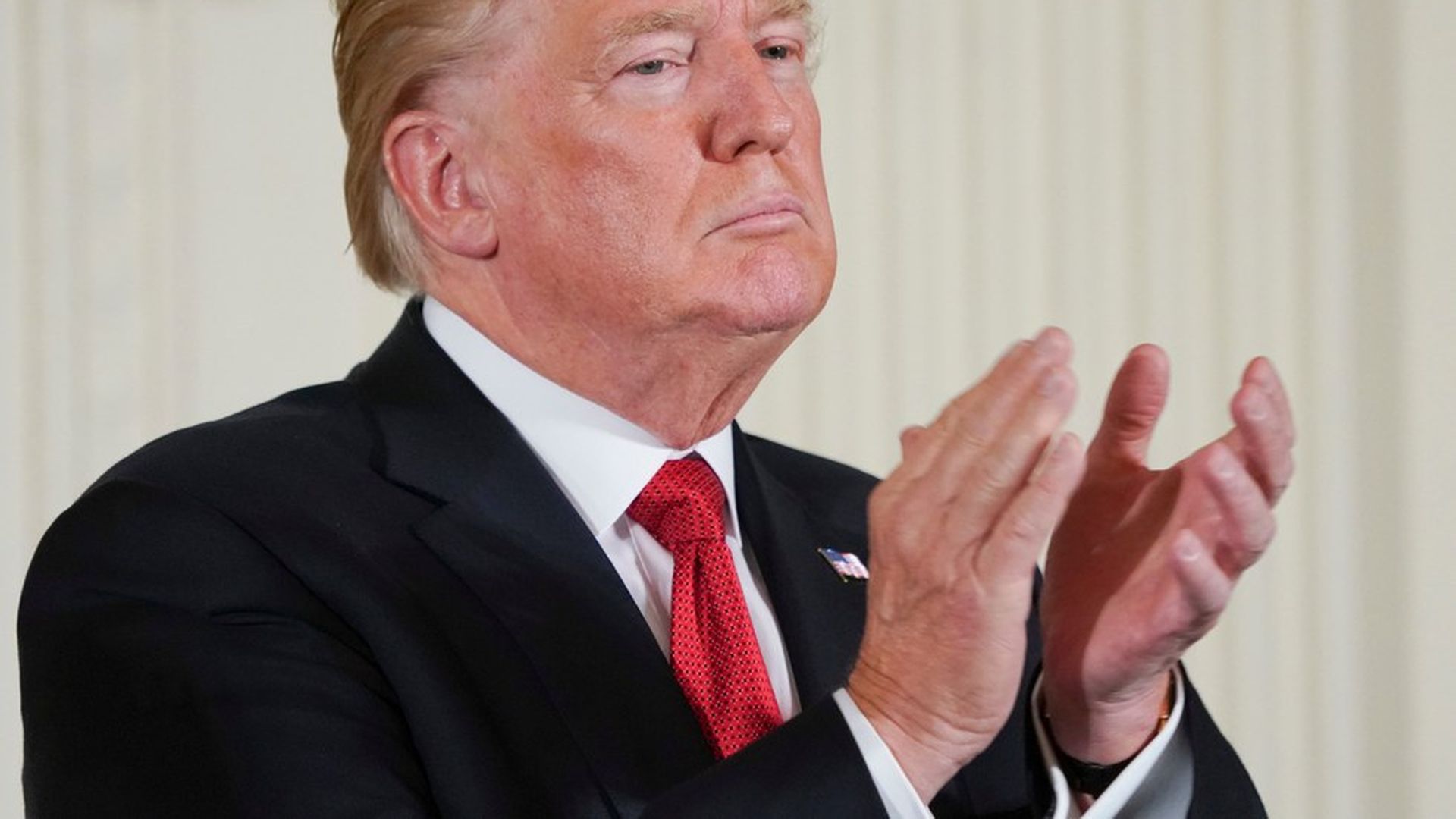 "We can be the generation that ends the opioid epidemic," President Trump said yesterday. But there's broad agreement among public health experts that the plan Trump released isn't enough to get there.
The bottom line: The steps Trump announced yesterday will help, experts say. At a minimum, they won't hurt. But they're not enough. To tackle this public health crisis, the administration will need a more complete strategy and a lot of money.
What they're saying:
"What's missing is a comprehensive plan," Georges Benjamin, the executive director of the American Public Health Association, told me in an interview. "We've got to understand what success means."
And with such a sprawling problem — one that reaches into health care, law enforcement, border control, labor and beyond — it would help to have someone focused on, and accountable for, the opioid response as a whole, Benjamin said.
"President Trump ran a business based on results. And so far, when it comes to the opioid epidemic, we have seen no results," Shatterproof, a non-profit focused on addiction recovery, said in a statement.
Democrats and outside experts also emphasized that tackling the opioid epidemic will require more money — a lot of it.
The bright side: Trump's actions might not be enough to tame the opioid crisis, but some of them could make a real difference.
Benjamin singled out expanded access to telemedicine, which could help people in rural areas gain quicker access to alternative pain treatments and addiction-recovery resources.
Loosening some regulatory restrictions will also help, according to public health experts, who said states' hands have been tied as they try to redirect some of their own resources toward the problem.
Go deeper