What Trump will tell the United Nations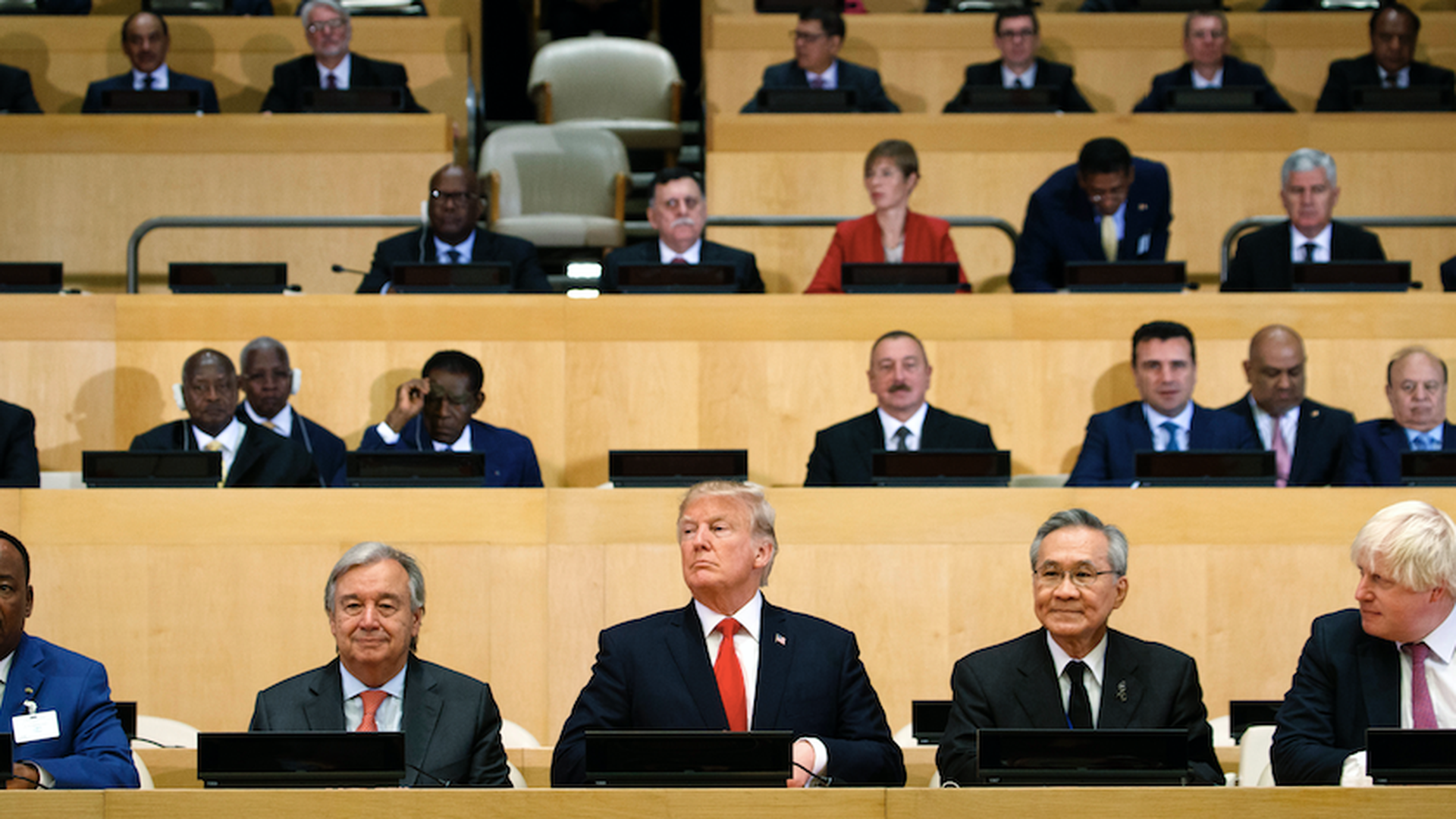 President Trump's speech Tuesday before the UN General Assembly will focus on North Korea's "destabilizing, hostile, and dangerous behavior," as well as the threat posed by Iran, a senior administration official told reporters on Monday.
Although the official would not go into details on what specific actions Trump will ask other nations to take with regard to the two countries, the official said Trump will stress that "nations cannot be bystanders to history." North Korea is a "shared menace" that will "only become more formidable" if nations don't do anything, the official said in a preview of the speech.
Why we're watching: Because the whole world will be, including North Korea and Iran.
Trump's rhetoric has prompted responses from North Korea before — remember Trump threatening "fire and fury" and, hours later, North Korea threatening Guam?
Iran will be watching to see if Trump will drop hints about whether the U.S. will re-certify the nuclear deal next month.
Trump will also discuss the crisis in Venezuela, and terrorism "will be a major focus of the speech."
A few key themes to expect from Trump's speech:
Trump will be calling on other nations to face common threats together, and "not because some global bureaucracy is structuring action, but because independent nations…need to confront these challenges."
Trump will stress burden-sharing, as he did when he addressed a NATO summit.
Sovereignty will also be front-and-center, since, per the official, "all countries that are sovereign can put the needs of their own citizens first," which gives them a "rational basis" to cooperate with other countries.
Our thought bubble: That sounds like America First on a global scale.
Go deeper