What Trump told GOP senators behind closed doors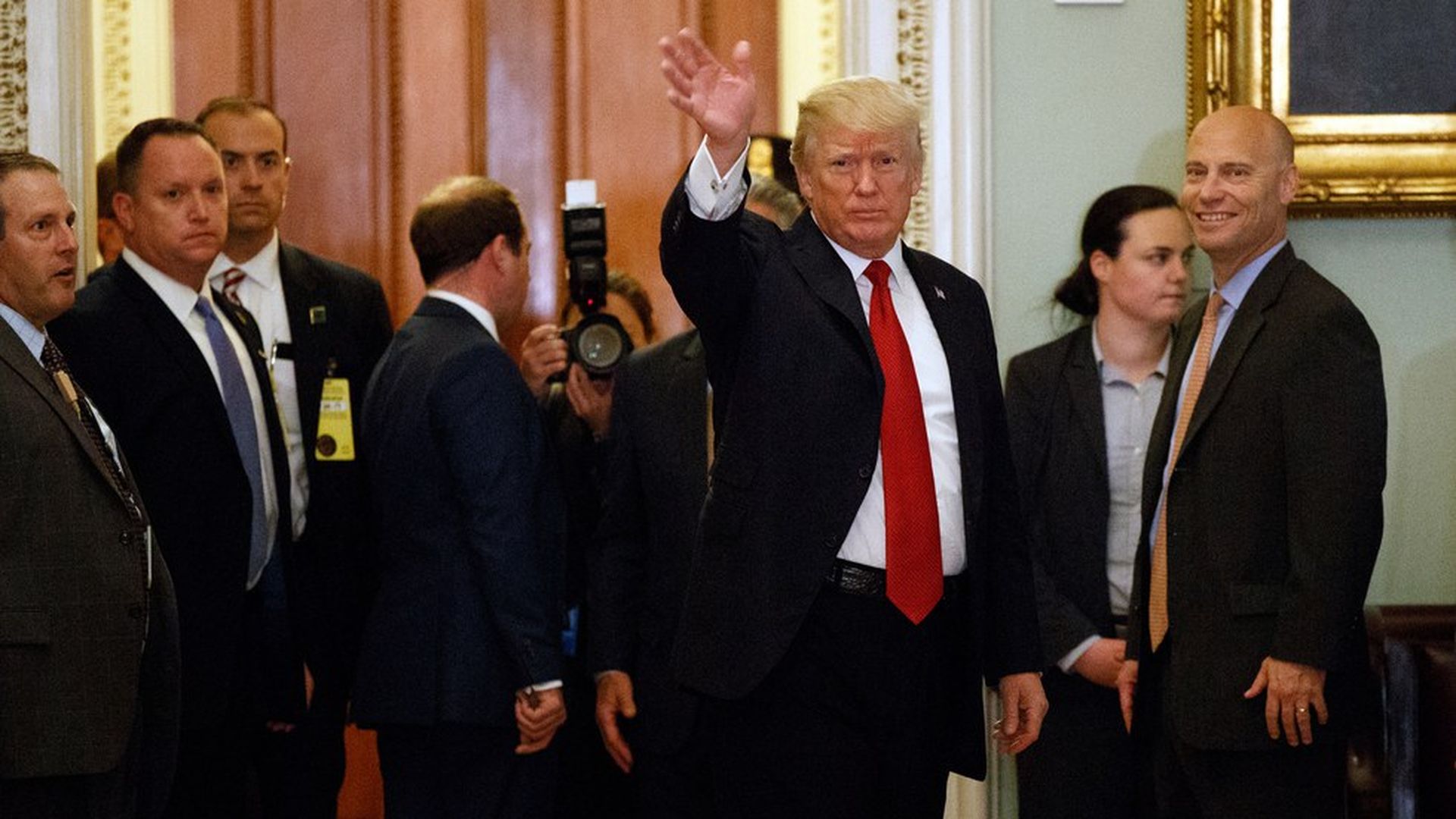 President Trump visited with Senate Republicans today at the Capitol. Here's what he said about taxes, immigration, drugs and foreign policy, according to a source in the room.
Shoutouts: Trump thanked Lamar Alexander for his work on healthcare, said positive about things Rand Paul and thanked Thad Cochran for his vote (Cochran was ill and came back to the Senate to support the budget.)
What wasn't said: Senators McCain and Corker, with whom Trump has been feuding, were silent during the meeting. Trump also didn't talk about the NFL or Gold Star families.
Trump wants the Senate to work all the time and get more done in the face of Democratic obstruction.
When asked if rich people should get a tax cut, Trump said no.
Trump kept pushing for a 15% corporate tax rate but said he understands it would be hard to achieve.
An emergency on drugs will be declared, and that the government will start an advertising campaign to discourage drug use.
Trump said immigration loopholes for entry and overstays need to be closed, and that people want the wall but in some places it will be more of a fence.
Called NAFTA "horrible" and said it will be negotiated.
Bragged about stock market and 1.7 million jobs created since election day.
The military needs more money, and he said NATO is paying more.
Said North Korea is a year away from a nuclear weapon that can go on missile (this bullet clarified to add Trump said weapon on missile)
One more detail: McConnell opened the meeting by saying that without the president, Neil Gorsuch would not be on the Supreme Court and Republicans would not be transforming the courts. Loud applause followed.
Editor's Note: Sign up for Axios newsletters to get our smart brevity delivered to your inbox every morning.
Go deeper