What Trump means when he offers an immigration deal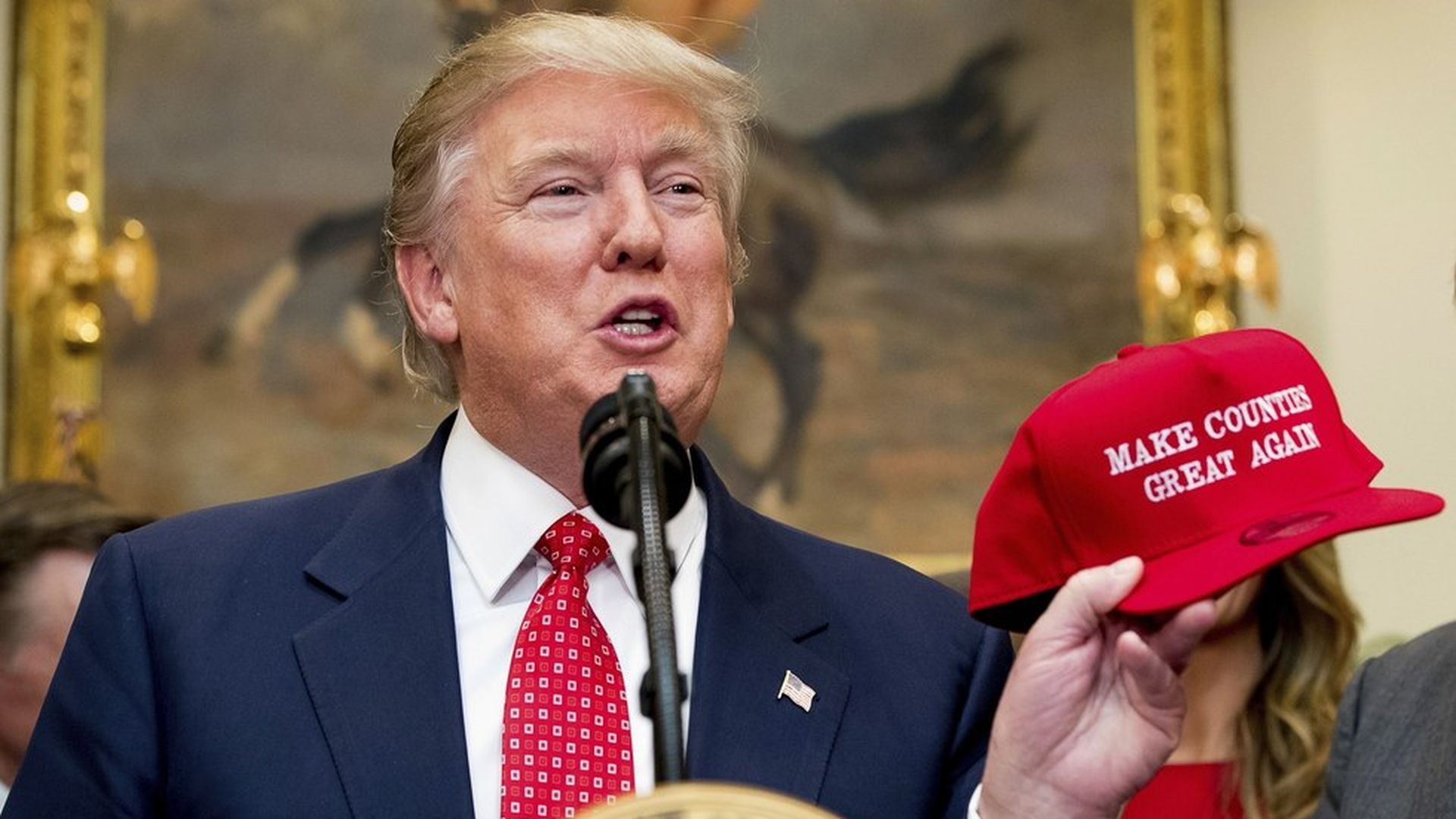 Don't get too excited about the idea that President Trump is having a last-minute conversion to Jeb Bush-style immigration reform. We've been talking with conservatives in his orbit, and here's what you need to understand about how Trump and Attorney General Jeff Sessions view the issue:
The people who are in this country illegally who haven't committed crimes have always been viewed as points of leverage in a negotiation over immigration, whether that's border security or any other deal that can be struck with Congress. As we've seen in the opening weeks of his administration, Trump is also willing to use existing law to get started on deportations without Congress.
But that bargaining chip is down the road, and Trumpworld is wary about the example of Ronald Reagan, who is remembered by populist conservatives for allowing an amnesty before locking down better immigration enforcement.
When Trump talks about comprehensive immigration reform, it's not on the terms of the Gang of 8. His orbit believes any deal will include extreme vetting and border security.
Remember Trump's trip to Mexico, where Trump said nice things to President Nieto and then went to Arizona and delivered one of the most red meat speeches of his campaign.
Remember: People will hear what they want to hear from Trump tonight, particularly on immigration. Some can take away that he's converting to Marco Rubio or Lindsey Graham-style conservatism, but his people still believe any immigration deal will be on the terms he set on the campaign.
Go deeper