What to watch for with gene therapy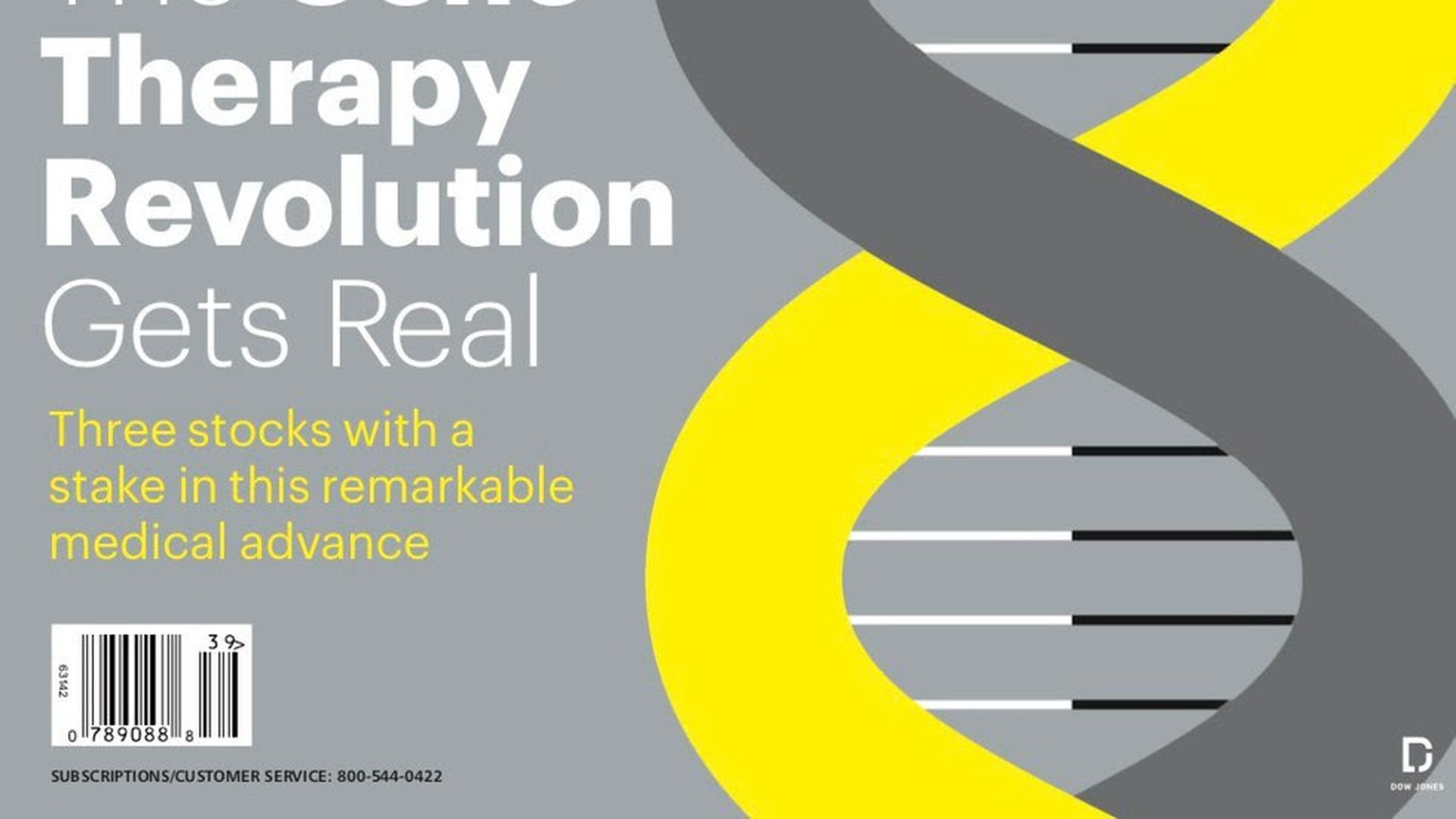 "Gene Therapy Is Nearing a Major Breakthrough: Therapies that replace faulty genes with healthy ones to cure deadly diseases are generating exciting lab results. How to invest in a hot sector," by Barron's Andrew Barry:
"The goal of replacement gene therapy is to replace faulty genes with normal ones, in the hope of producing significant benefits or even cures. The process involves packaging healthy genes into neutered viruses, ... which then act as vectors delivered in a single dose either into the bloodstream or .. where the disease is."
Why it matters: "The first regulatory approval for this technology could come [from the FDA] as soon as January ... Other approvals could follow, igniting even greater interest in the field — and in the shares of several biotech companies making impressive headway in clinical trials."Free link for Axios readers. With graphic, "How replacement gene therapy works."
P.S. "Dow 1,000,000: Warren Buffett predicts that the benchmark will hit that number by 2117." (It closed yesterday at 22,000.) Free link for Axios readers.
Go deeper